Type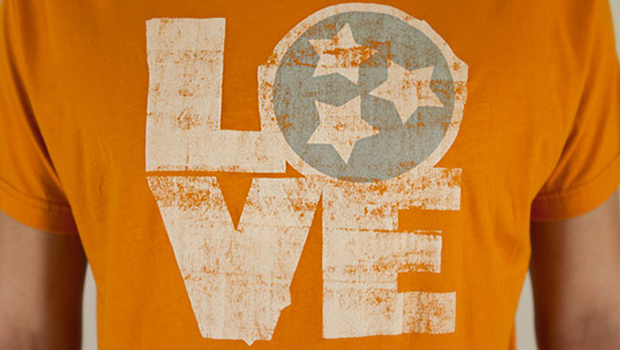 Published on January 24th, 2013 | by WERTEE EDITORIAL
1
Type T-shirt Prints to Fell in L-O-V-E With
Love is something that binds every human being. It comes in different forms and it also varies on how a person can express it. Love is a major thing that reins the lives of people from the very first glimpse of the morning sun until the next day and the next day and the next day. We cannot deny the fact that love is all around us even a simple smile to a friend and a simple hello to an acquaintance is an act of love. There are really so many ways in expressing love. But aside from actions, it is also seen in designs which is one way to express the designers emotions and creativity.
Since t-shirts are one of the many ways to show one's personality, love t-shirts are created. They also come in different designs but for this post, we will be showcasing t-shirt designs with L-O-V-E on it. The use of different types and styles will surely impress you. Some of them are minimal in design while others have intricate additions to the word love. So, here are the love t-shirt designs that we have collate for you. Check them out:
Love Hand-painted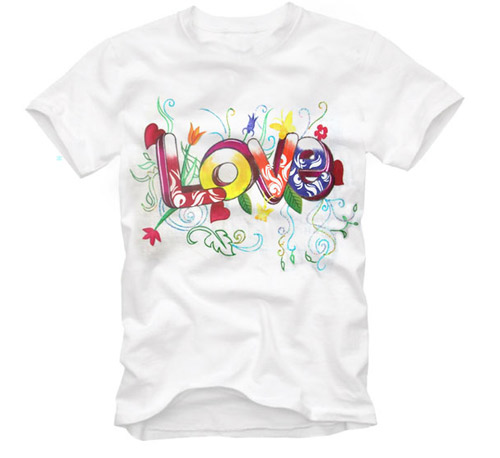 Express your love with this hand painted t-shirt which is a sure labor of one's love.
Designer: esbe
Feel the Love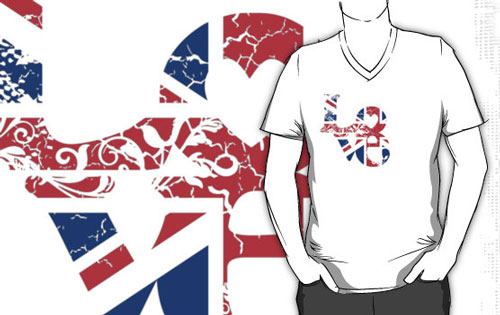 Love with grungy touches in a flag for those who truly love their nation.
Designer: Kat Massard
Love-Waffen design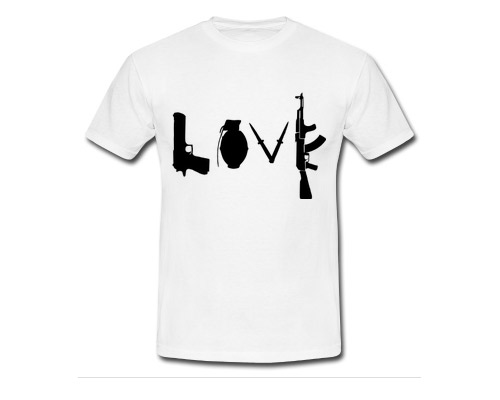 Simply used black but the elements used to form the word are no doubt strong!
Designer: brainclothing
L-O-V-E Spells Love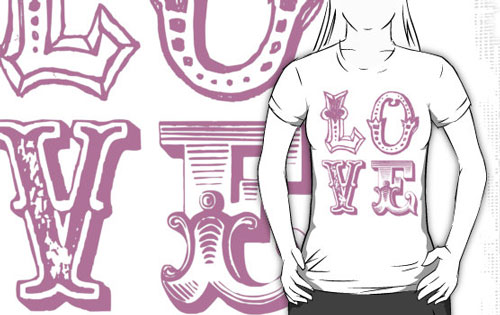 Purple letters in decorative style may look simple but beautiful as print.
Designer: TheLoveShop
Gold Foil Love – T-Shirt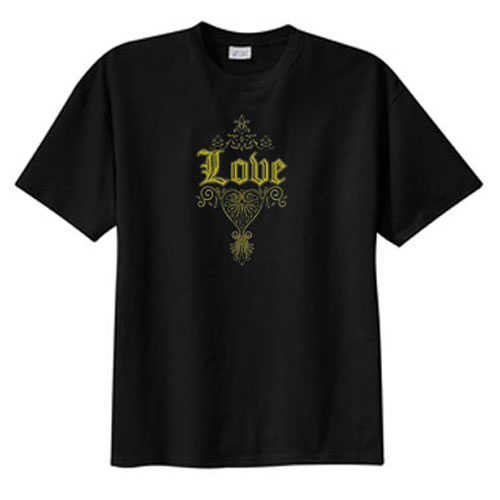 Classic text and floral swirls combined can create a lovely shirt like this.
Designer: floozeesdoozees
Lush Love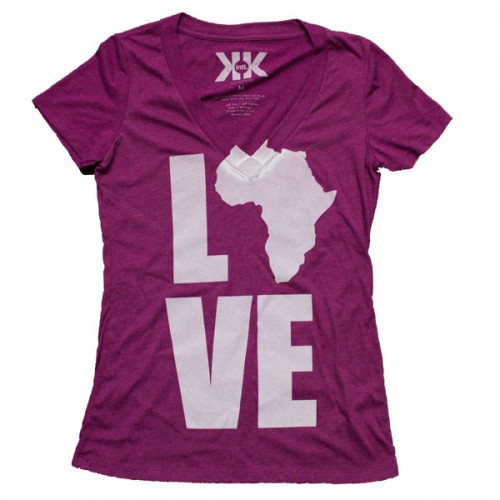 Love in classic text and raspberry color could be the perfect shirt for your adventures.
Designer: krochetkids
Billy Reid "Tennessee Love" T-shirt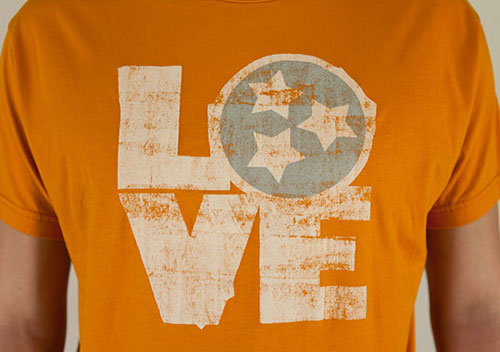 Grungy white print with the letter O as a circle with stars.
Designer: David Fischer
Love Spring Flowers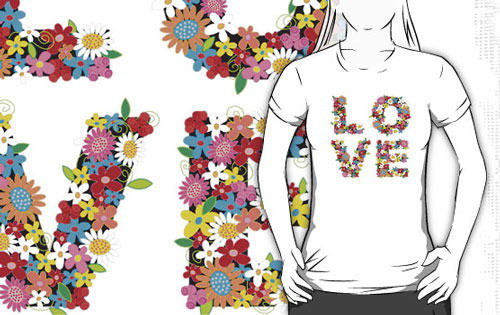 Flowers forming the word love are used for this design.
Designer: fatfatin
Love Basketball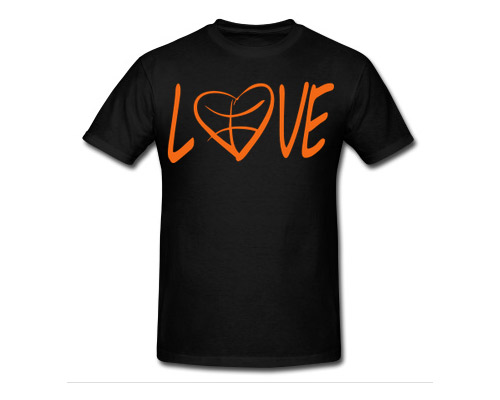 Notice the heart shaped basketball for basketball lovers.
Designer: killakam
Love Trashed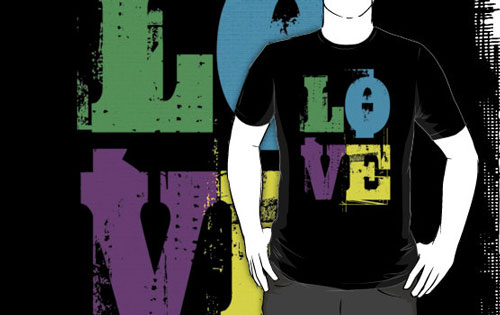 Another grungy love text in muted colors which looked good on black t-shirt.
Designer: HighDesign
Love + Hate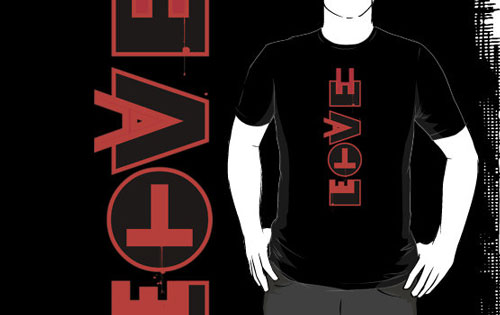 Love and hate are combined in this red and black shirt design.
Designer: raae
T-shirt-Design-121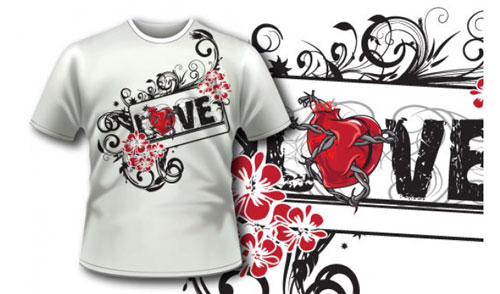 Thorny heart for the word love decorated with swirls and flowers.
Designer: designious
Big Block O' Love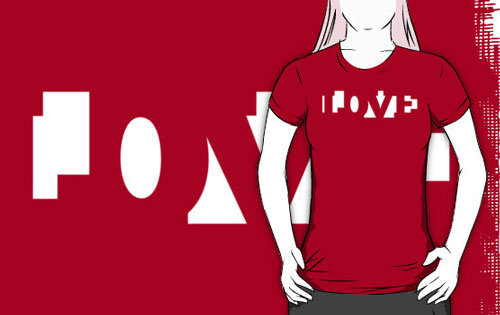 Stencil love word on a red shirt and white print.
Designer: 20thCenturyBoy
T-shirt-Design-123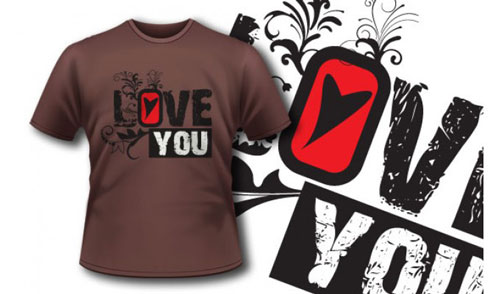 Grunge in appearance which could be the choice of type and grunge design lovers.
Designer: designious
Love With Heart In Purple Type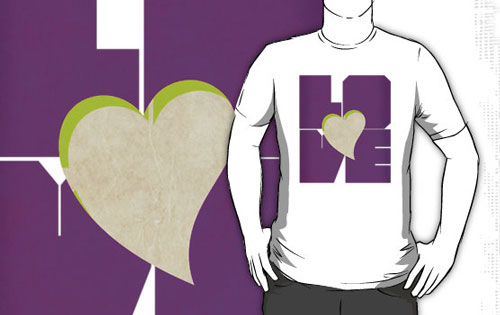 Purple type with a big heart in the center- a minimal yet pretty design.
Designer: Rewards4life
T-shirt-Design-122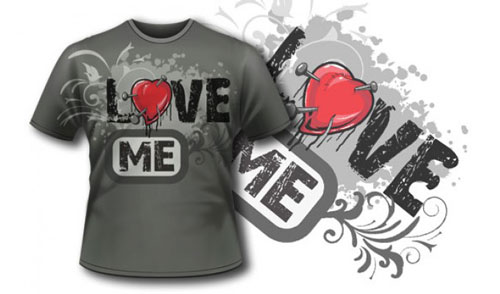 With grunge touches and hearts with nails, this shirt is not just emotive but also creative.
Designer: designious
Love Shirt Crop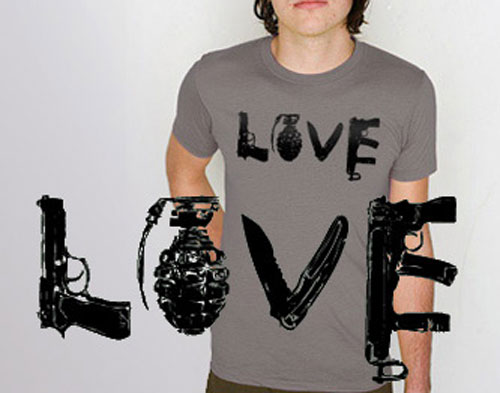 Strong love affair with guns, knives and grenades to form the word love.
Designer: tcritic
Love Jazzy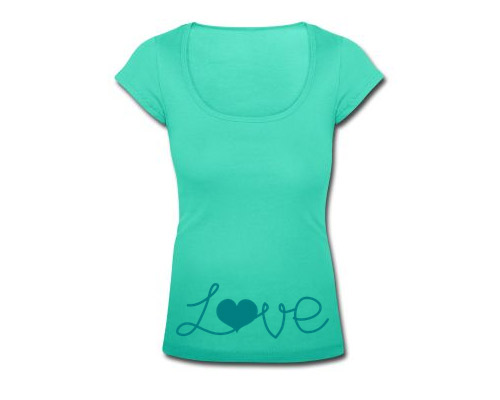 Simple cursive love word with heart to replace the O.
Designer: JazzydesignerIllustrations
Love Cute Heart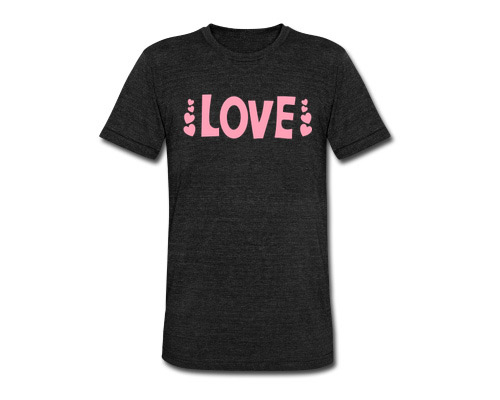 This one is cute with pink text and hearts around it.
Designer: JazzydesignerIllustrations
T-shirt-Design-120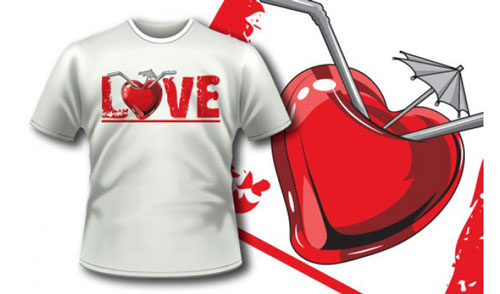 Chillin' heart like a glass with grunge letters to accompany it.
Designer: designious
We hope you feel in love with these t-shirt designs with L-O-V-E on it. Each one is distinctly designed and would show a different personality to those wearing it. Choose the one that suits your view of love and how you feel about it at the moment.