Illustration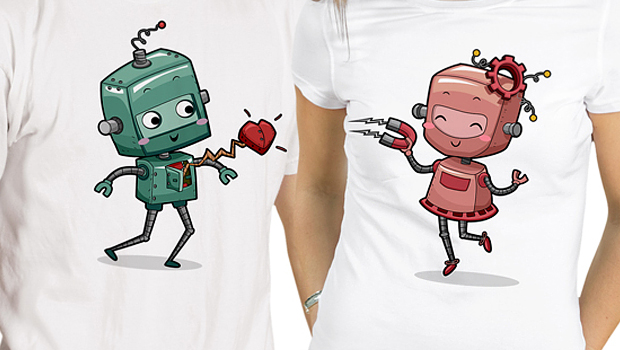 Published on February 14th, 2013 | by WERTEE EDITORIAL
16
Expressions of Love in Couple T-shirt Prints
People in love are not hesitant to express their feelings for each other. They are even proud to have each other and would show that to people around them not just through actions but also with their clothes. There are couples who wear matching clothes like the same colors and style. But others simply prefer to wear couple's t-shirt with cute statements and graphics of love.
Since today is Heart's Day, we will showcase to you different designs of couple's t-shirts. You will see the variation in each prints but one thing is common for all of them- the feeling of love and joy as one has that thought of belongingness to the one they love. So, let us now take a look at we have prepared for you today. Fell in love with these couple t-shirt designs:
Fish Love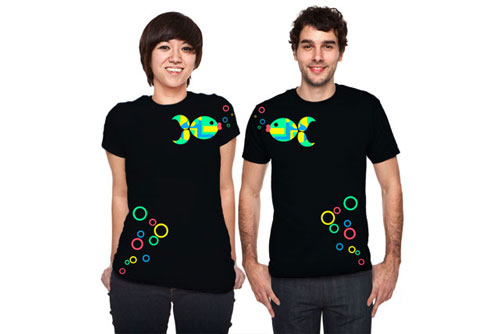 A cute couple's shirt with fish prints that are seemingly kissing each other. Love the bright colors!
Designer: jojo218
Pixel Heart T-shirts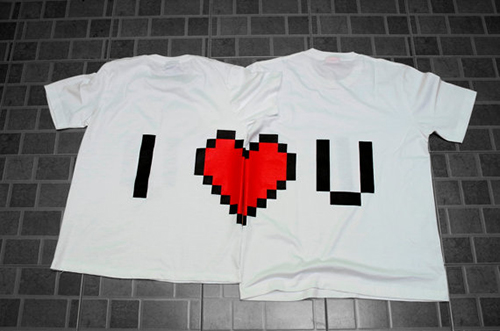 Get the tiny pixels of your love and combine it together to form a heart.
Designer: Nastal Game
Opposites Attract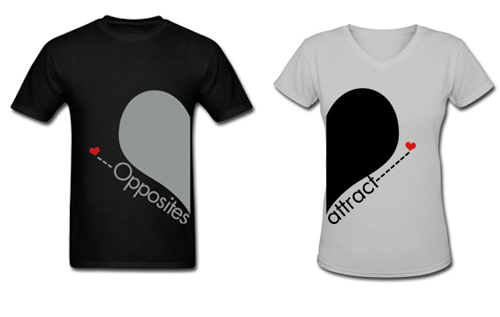 Well, sometimes or oftentimes, this is true! Opposites attract. The colors of the t-shirt look right with the definition.
Designer: Daleos
Chami Love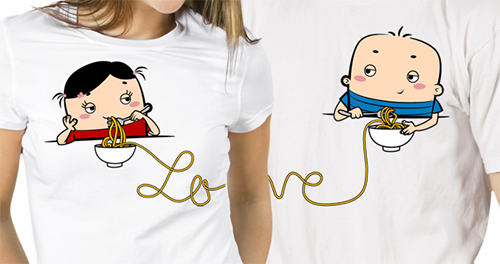 If eating a bowl of noodles is as sweet and romantic as this, we'll surely grab one for us!
Designer: Talkatee
Lover Shirt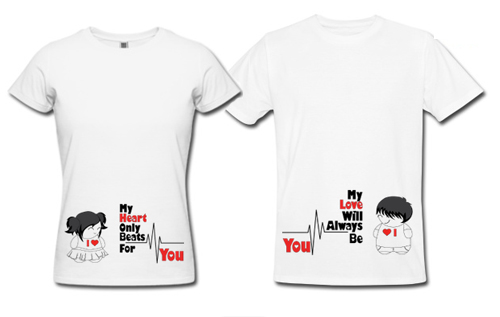 The cute cartoon boy and girl adds charm to this t-shirt pair.
Designer: Like Your Shirt
LOVE T-shirt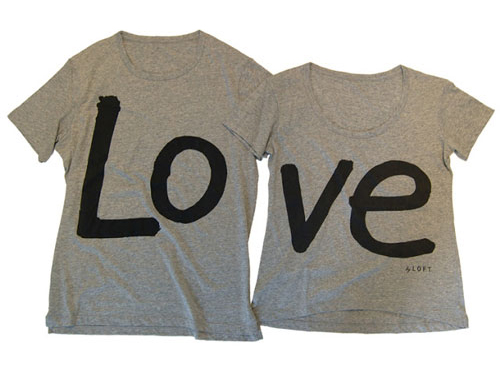 A simple shirt with simple print but the meaning of L.O.V.E. sure is not that simple.
Designer: The LOFT
I Magnet You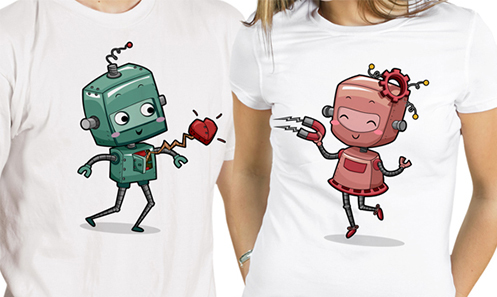 Oopps! The male robot's heart was captured with the female's robot magnet. Now, spell attraction in a robotic way!
Designer: Talkatee
Soulmate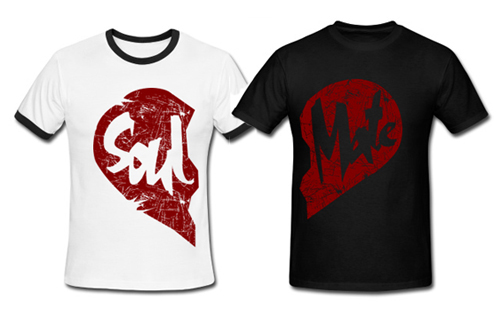 A puzzle grungy heart print with the text Soulmate. It shows how each one completes each other.
Designer: Lawe11
Techno Love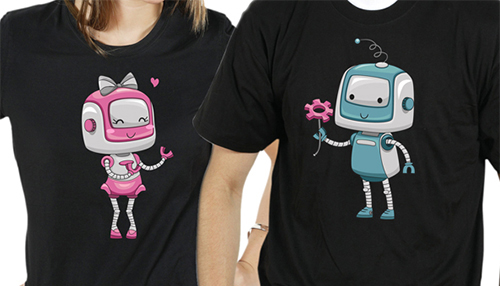 Robots can have a techno love and they sure look super cute.
Designer: Talkatee
Keep Calm Couple Design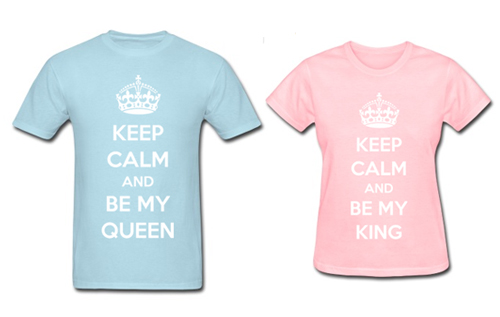 Well, you really do not need to panic. Just be calm and be each other's royalties.
Designer: inastore
Superman Wonder woman T-Shirt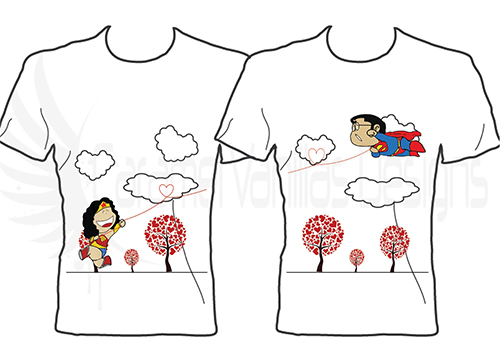 Super heroes in love? That defines how every couple feels when they are super in love!
Designer: Caramel Vanillas
Where's My PB and J?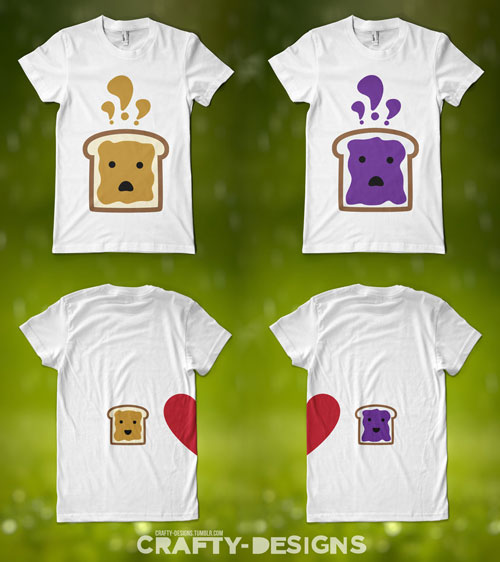 Peanut butter and jelly themed couple shirt. Another cute theme for a couple t-shirt.
Designer: xtotallybored
You're Mine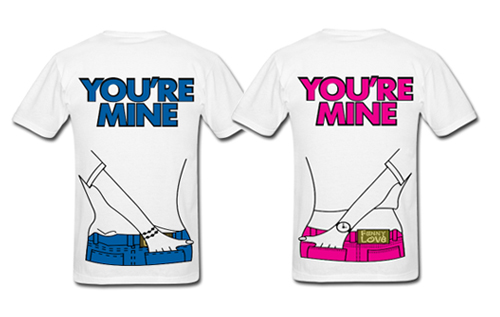 Hands on each other's pocket to be sure the other won't be taken away by someone else.
Designer: Daleos
His and Her L.O.V.E. T-shirts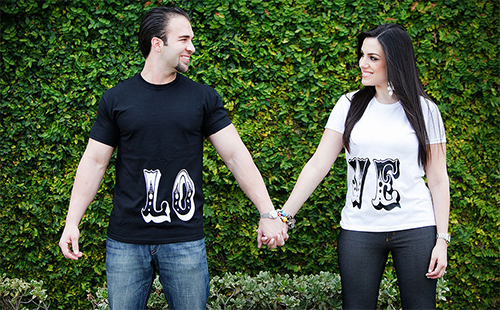 Decorative type used for the word L.O.V.E. in black and white t-shirt looks great on this couple.
Designer: Something Blue Designs
Flying Kiss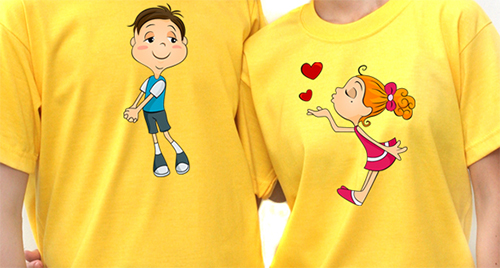 Creative design with cartoon young lovers. Send him your flying kisses little girl!
Designer: Talkatee
If Lost, Please Return To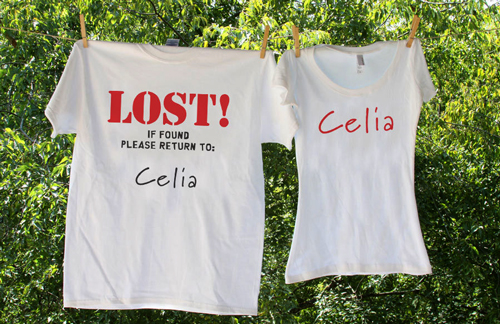 A funny t-shirt print saying that if the guy gets lost, it has to be returned to the girl. This one is customized. The name can be changed with yours.
Designer: Nesting Project
Couple Shirts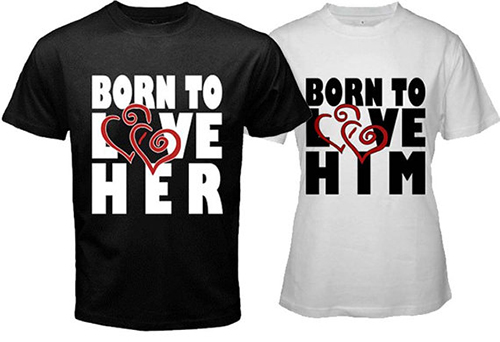 Born to love each other- this is how couples feel.
Designer: dfjatmiko
Mickey Minnie Couple Shirt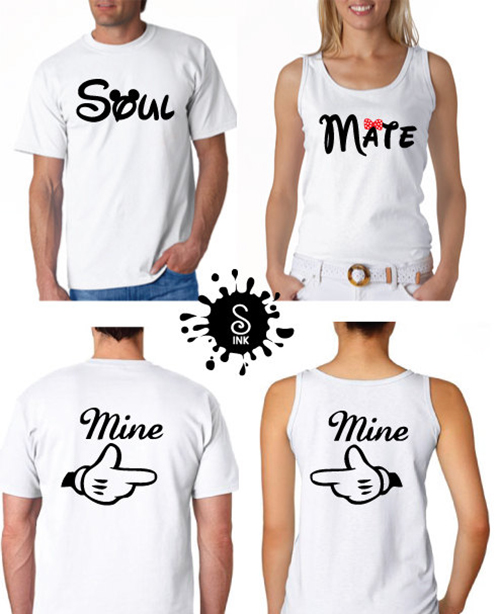 Mickey and Minnie sure are cute but they can also invade a couple's tee shirt like this one.
Designer: Sprawl Ink Tees
Caught in Love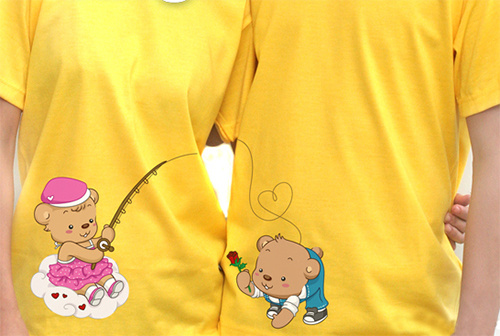 Two cute bears printed on the bottom part of the t-shirt where the girl caught the boy with a fishing rod.
Designer: Talkatee
Couple T-shirt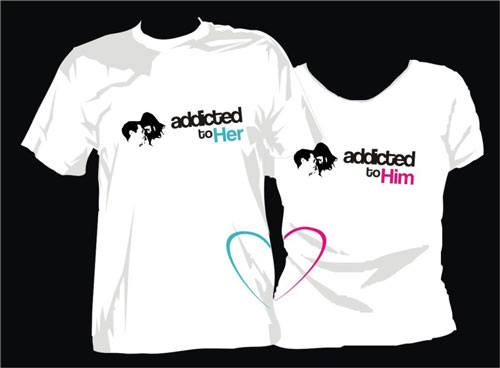 Stencil couples with the "addicted to him and here" prints. If you want a simple print, this can be right for you.
Designer: irenk
These couple t-shirts are sure cute and could really express the love one feels for the other. You can observe that couples who are fond of wearing the same t-shirts are totally proud and happy to have each other. Do you feel that way too? Are you and your partner fond of wearing lover's t-shirts like the ones above? We hope you had a nice Valentine's Day today. Happy Hearts to all from Wertee!