Retro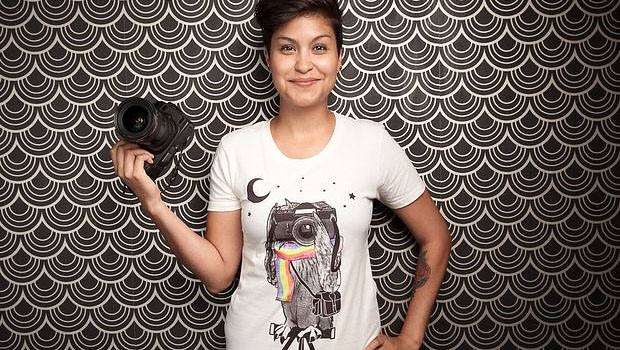 Published on November 2nd, 2013 | by WERTEE EDITORIAL
0
Take a Shot with Vintage Camera T-shirt Designs
Well of course you can't grab the camera on your shirt but you can give a different shot for style once you wear one. T-shirts with vintage cameras are in especially that many people have developed fondness to photography. You can see charms, pendants and other items that take the design of vintage cameras. So, t-shirts would have those prints too.
But what makes those t-shirts unique are how the designs were done. Instead of merely adding a simple vintage camera, designers once again showed their creativity by adding some twists to the prints. Want to see what we are talking about? Check out the round-up we have below:
Owlventure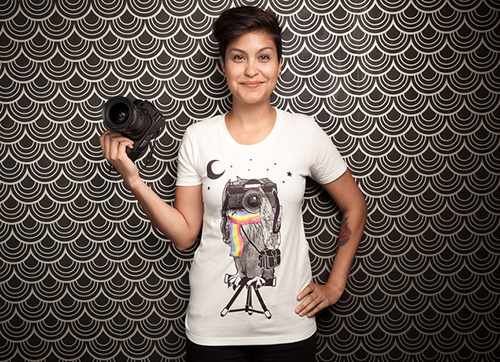 Looks like this owl is out for an adventure. It won't be complete without the camera!
Designer: Anthony Jay Adolfo
101 Cameras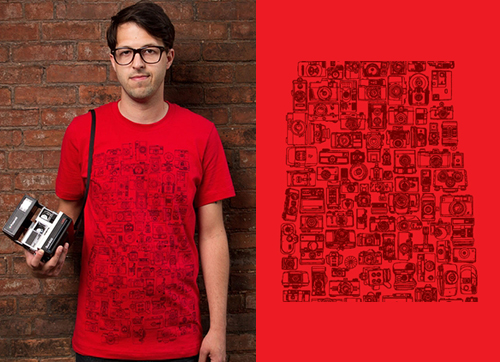 Well, you don't have to count it but it does have 101 cameras in doodles on the shirt.
Designer: Adam Frame
Vintage Camera Hasselblad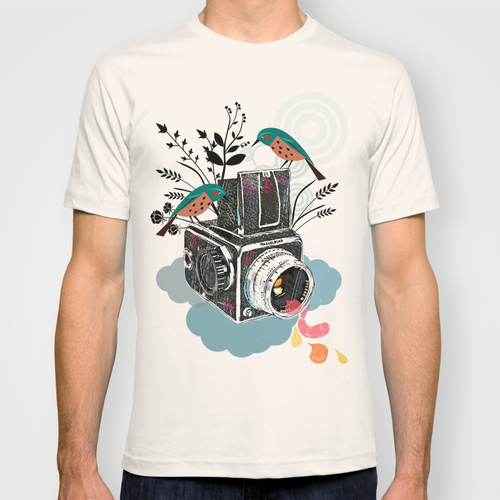 A vintage camera with some lovely birds and some plant on it. Retro circles in watermark were added as background too.
Designer: Elisandra
Lomo Cameras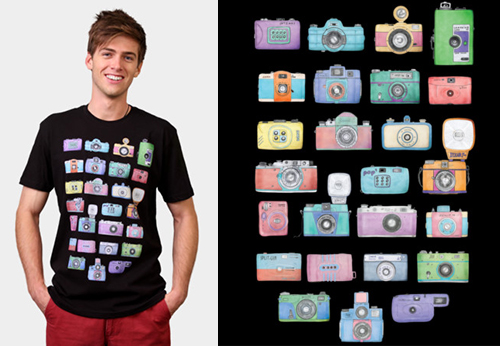 This one has various vintage cameras printed on it. How far do you know about each one of them?
Designer: Ira Shepel
Live View Mode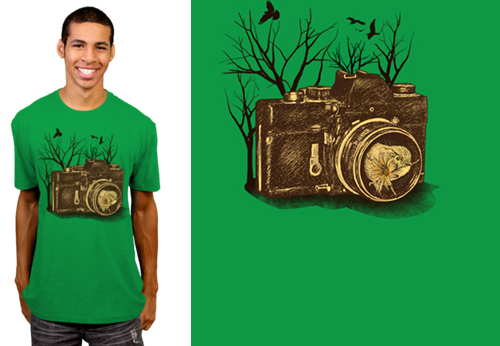 Looking sketchy with live plants and a bird showing
Designer: Pinkstorm
Camera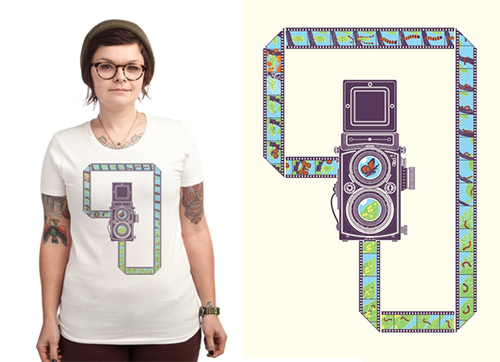 The film of this camera is rolled outside. Imagine how it was when films were still used!
Designer: Colt83
Photographer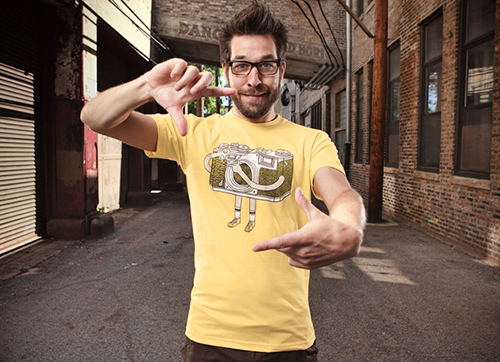 Photographers has to focus on a certain subject just like what this camera is showing us.
Designer: Lim Heng Swee
Blue Diana Mini Camera – Retro Vintage Photography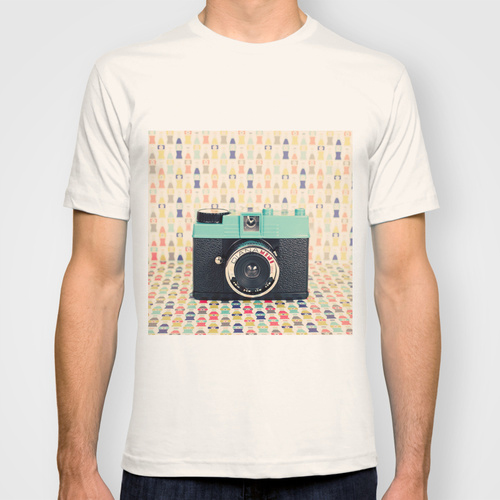 We find this camera cute as well as its colorful background.
Designer: AC Photography
Pixelshot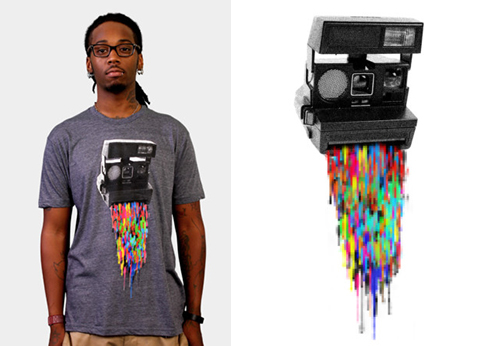 An old camera made with some colored pixels coming out from it.
Designer: Nils285
Vintage Selfie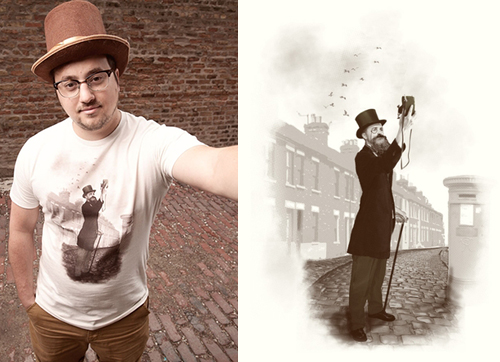 Who says vintage dudes cannot do a selfie?
Designer: Eric Fan
Film Mint Camera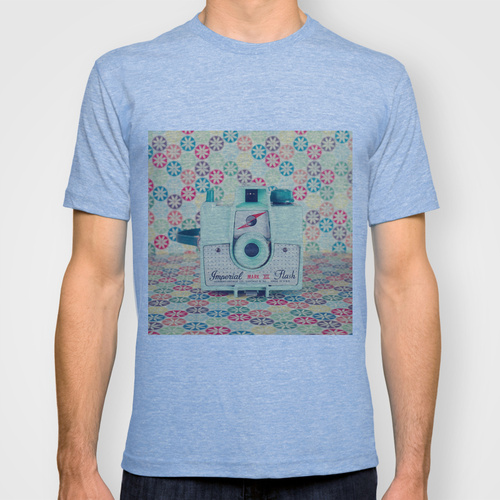 Another cute camera in mint color with some lovely retro background.
Designer: AC Photography
Analog camera t-shirt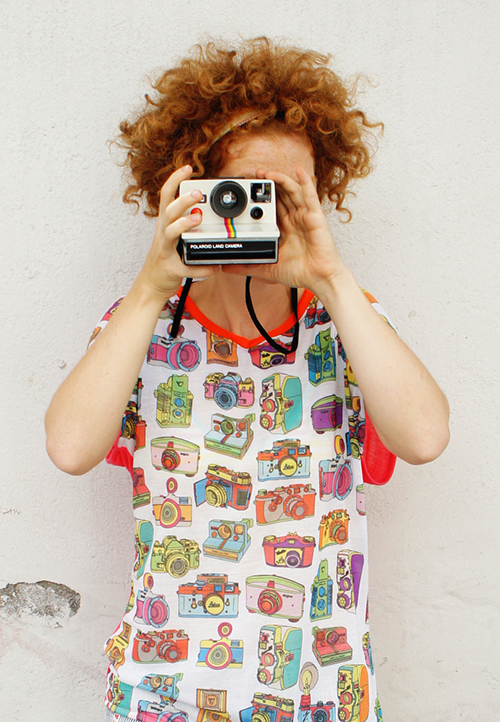 A shirt filled with cameras in different colors. This is a funky t-shirt design!
Designer: Mandalinarossa
Abstract Retro Camera Collage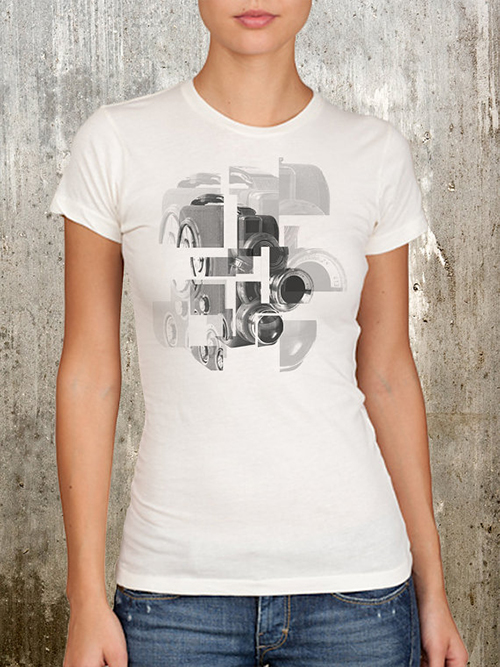 This may look simple but this abstract camera design has its own unique appeal.
Designer: CrawlspaceStudios
Photographic Memory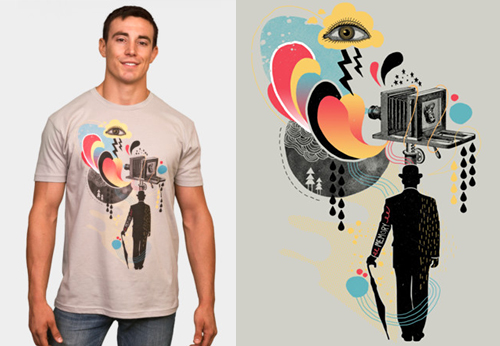 A play with https://wertee.com/wp-content/uploads/2013/11 and colors combined together to show what a photographic memory is with a vintage camera.
Designer: Neonbeast
Live with Two Eyes Open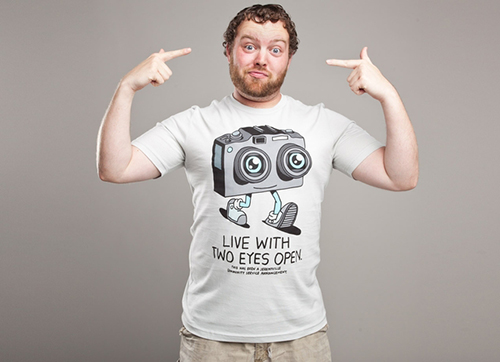 Did you get the message of this vintage camera? We are sure you did.
Designer: Jeremyville
Even old cameras look beautiful as t-shirt prints. This will surely appeal to photography lovers as well as t-shirt lovers because of their unique and lovely prints. Retro prints never go stale no matter what the time is because of their design. We are sure you have chosen a fave shirt with this list.