Geek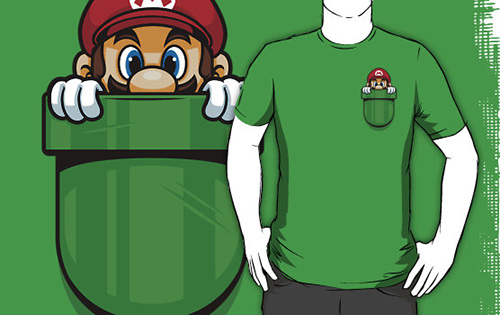 Published on May 16th, 2015 | by WERTEE EDITORIAL
0
Be Adventurous in Super Mario Bros. T-shirt
Who would not be familiar with one of the most famous video games ever? Super Mario Bros. have been here for 28 years already. It started in 1985 as a platform video game developed by Nintendo. In this video game, one could play as a single player using Mario while a two-player game would let you use his brother Luigi as the second player. Mario and Luigi would travel in the Mushroom Kingdom to rescue Princess Toadstool. As the player controls the characters, their abilities can be changed depending on what Mario could pick like a mushroom that will make him grow bigger or a Fire Flower to let him shoot fireballs.
For sure most of us from the 90's have tried playing the family computer and we know how Super Mario has been part of a kid's life. But no, not just kids but even teens and geeks too. Up to this date, Super Mario can still be played as a computer game with some improvement on its graphics. Since it has grown famous, we can find t-shirt prints with Super Mario on them. So today, we will give you a round-up of Super Mario Bros. t-shirt prints.
All Characters of Mario Bros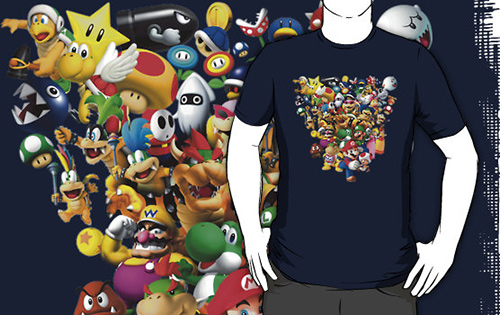 Take a look at these cute Super Mario Bros characters! Seeing these will make you feel like playing again.
Designer: Santi Lopez
Super Mario Splattery T-Shirt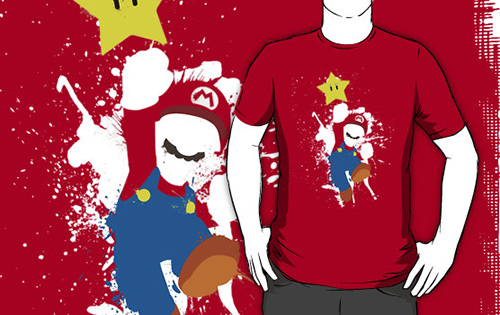 A creative splattery design of Mario which appears like a stencil too.
Designer: The Daily Robot
This Game Sucks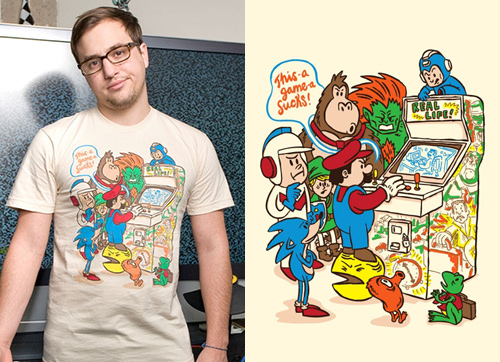 A humorous design showing Mario playing a video game while other video game characters watch him play. And yah, Mario wasn't very happy about the game.
Designer: David Creighton-Pester
Old Friend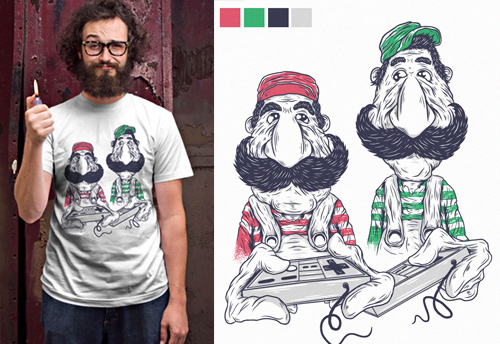 An old version of Mario and Luigi which kind of reminds us of Mermaid Man and Barnacle Boy from SpongeBob Square Pants who were old characters too.
Designer: Eggzoo
Mario and Toad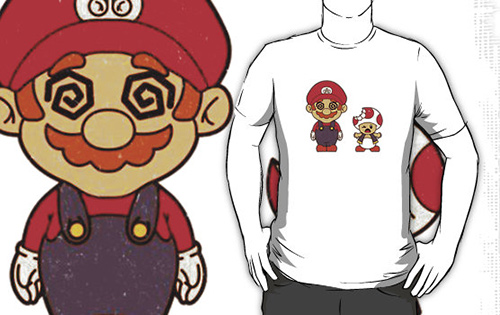 Mario took a bite of that cute mushroom and he looked a bit dizzy!
Designer: dtdream
Mario Heisenberg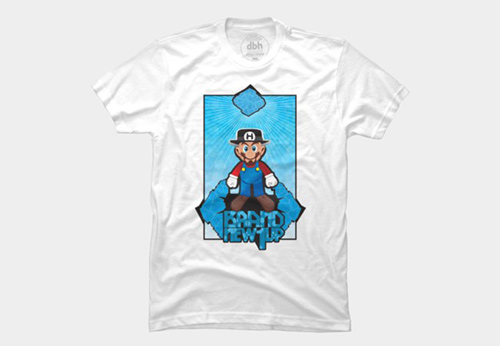 In this design, Mario plays the character of Heisenberg from Breaking Bad.
Designer: DesignLawrence
Super – Jump!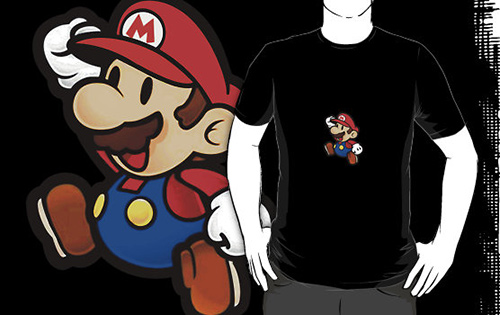 Jumping high to get his coins or just anything that looks interesting.
Designer: Erndub
Love the Bomb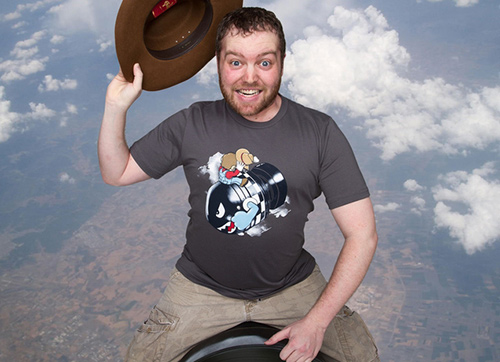 Super Mario rides that huge bomb! A design which sure is creative.
Designer: Alvarejo
Pocket Plumber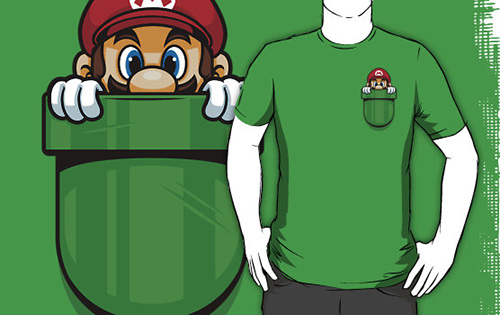 Mario peeps out of a pipe which is designed like a pocket. This reminds us of Mario travels through pipes in the Mushroom Kingdom.
Designer: Harebrained
1985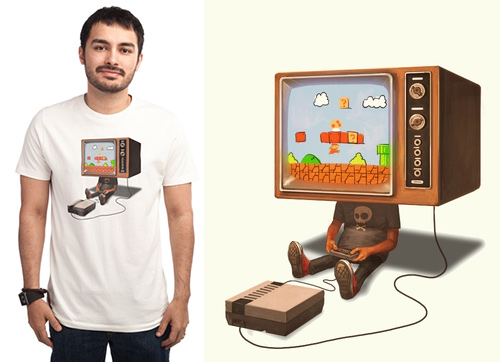 We can't blame this guy for being a game addict. On the TV screen, we can see the Super Mario video game.
Designer: SirMitchell
Super Mario Father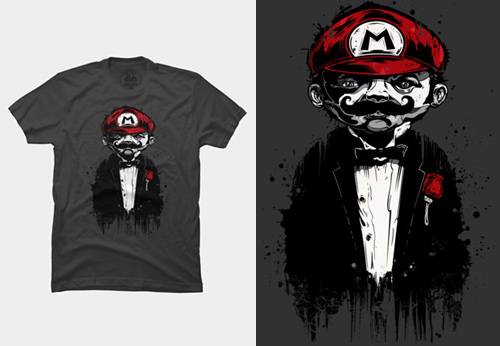 An elder version of Mario with a grungy touch in it.
Designer: BeeryMethod
Mario Nintendo T-shirt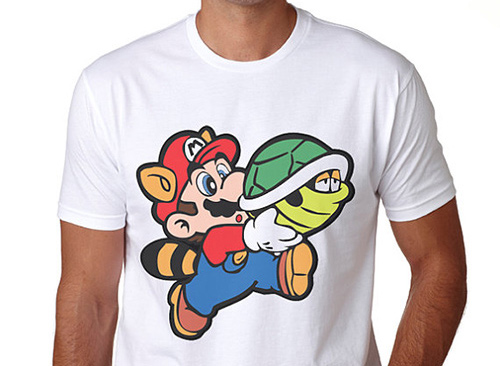 Oh! Mario takes the turtle-like character that would sometimes stun him during the game.
Designer: InspirationxCreation
Super Mario Bros. Castle Complete Theme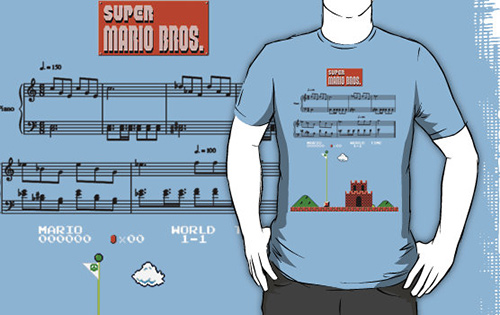 Remember the music every time you jump into the flag? How about the fireworks? How many blows would you hear upon reaching the goal?
Designer: Saru2012
Super Pals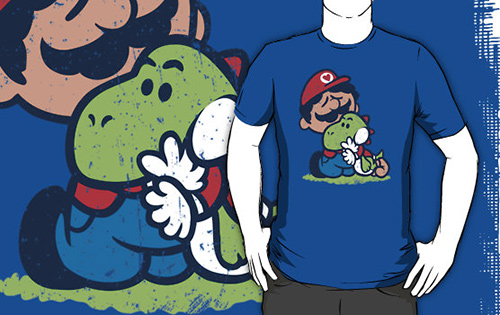 A different yet similar version of Mario hugging this little dragon.
Designer: Drew Wise
A Life Well Spent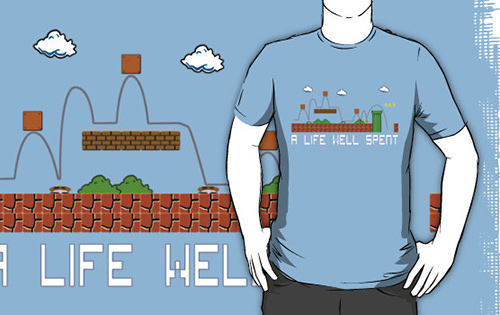 Mario's life is limited and it could be well spent if you go through all the obstacles successfully like the one in the shirt.
Designer: JustSandN
Super Mario Bros. fans will love this list for they have seen their favorite video game character once again. Well, we would admit it that Mario is cute even as a t-shirt prints. When you are wearing one, you would feel cool, geeky and even a cutie! Have you picked a shirt you love? Well, you can see more of t-shirt design round-ups here on Wertee. Come back tomorrow for more designs!