Illustration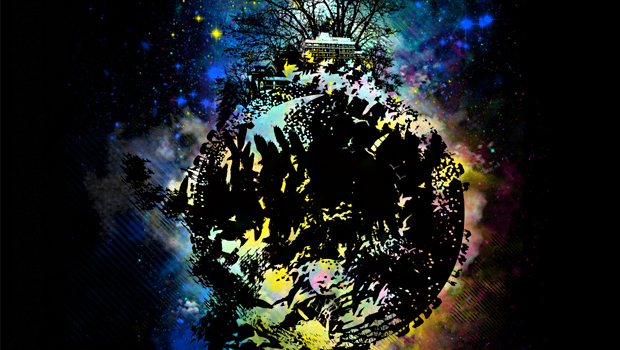 Published on December 9th, 2013 | by WERTEE EDITORIAL
0
Artistic Planet Earth Designs on T-shirts
The Earth is the most beautiful planet in the universe. We love our planet because this is our home. Aside from the beauty that we can see from trees, oceans, animals and other creations on Earth, it also looks lovely even from outer space. Well, you might have seen different images showing our planet and its beauty is indeed incomparable to other nearby planets.
There are t-shirt designs that feature the planet Earth in it and we will be showing you a round-up of these designs today. They are done in different styles from photographic to cartoon designs. We are sure you will be able to choose a favorite from this list. You'd surely feel cool once you wear tee with any of the prints below. Scroll down and take a look at what we have collated:
General Relativity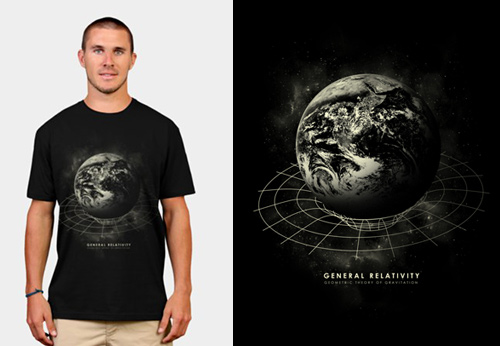 In black and white, Earth looks great with added grids to show some theory.
Designer: Azrhon
Pop It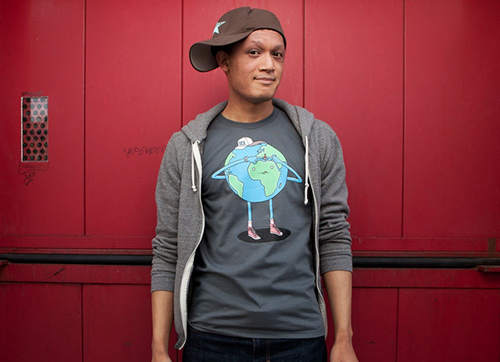 One of Haasbroek's pun illustrations showing planet Earth pooping a tree out of it.
Designer: Jaco Haasbroek
Until The End Of The World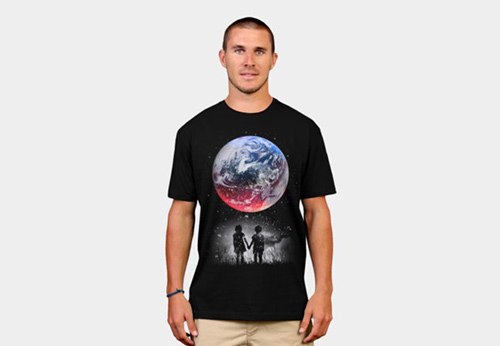 A design filled with emotion as these kids hold hands and vowed to stay together until the end of the world.
Designer: Jorge Lopez
Poked To Death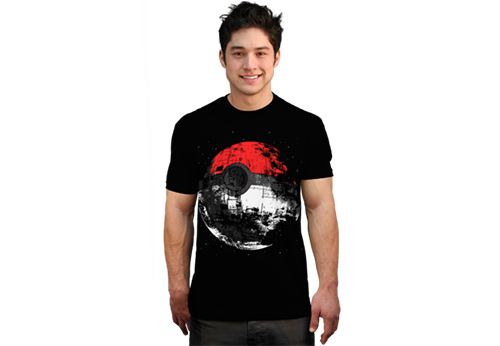 Planet earth designed like a Pokémon ball. Creative isn't it?
Designer: Zerobriant
Planet Fusion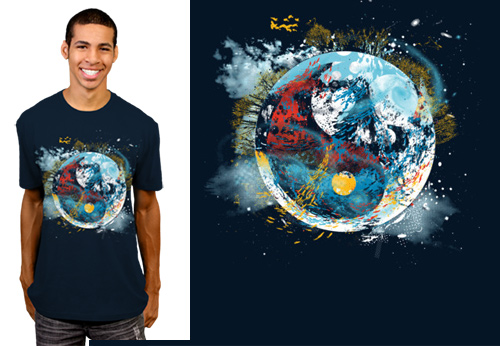 You can see a burst of colors in this planet earth which seems to show how varying things around it.
Designer: Kharmazero
Broken Planet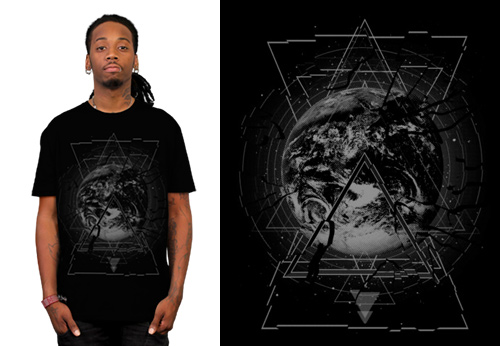 Do you think this planet is really broken?
Designer: Cyanide032
Man on the Moon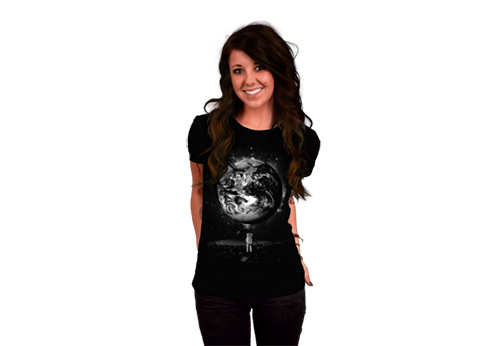 A man on the moon gets a good view of the Earth's beauty.
Designer: Collision Theory
Moonbrella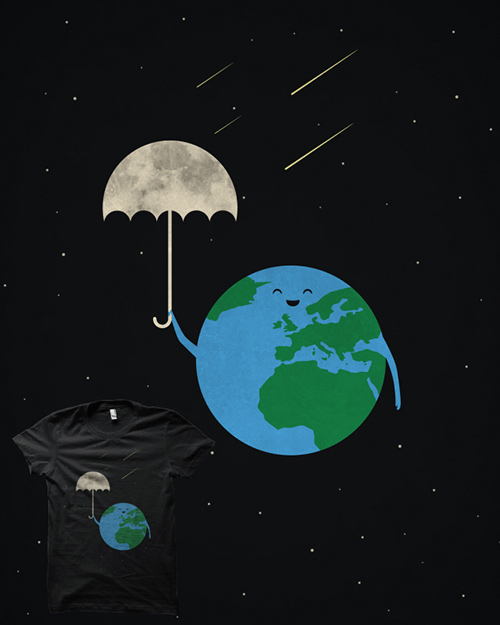 An illustration of the moon and the Earth reflecting the moon as an umbrella.
Designer: Filiskun
Be On the Safe Side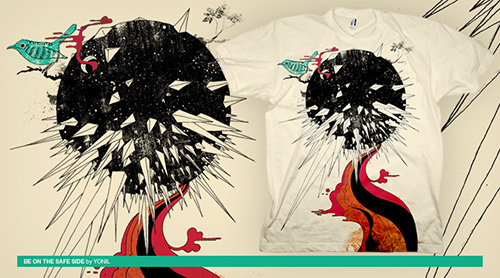 Is there really a safe side? An abstract illustration of the planet with some hidden message in it.
Designer: Yonil
The Moon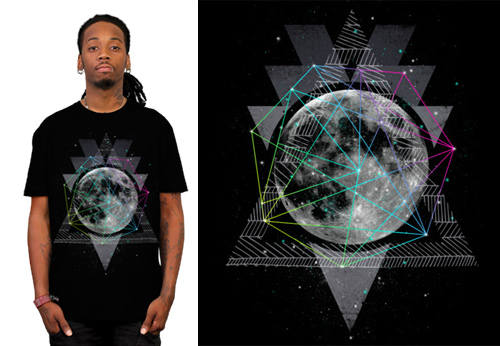 We love the simplicity of this design as well as the geometric lines in it.
Designer: Expo Graphics
Planet Fusion 2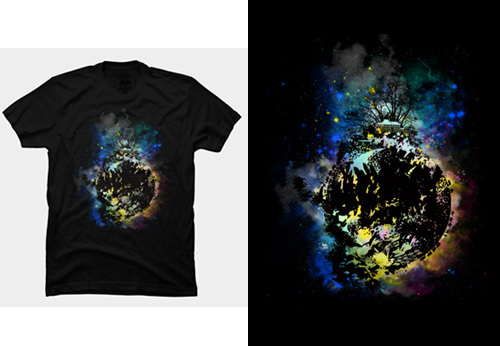 Another abstract illustration of Planet Earth full of colors.
Designer: Kharmazero
The Whole Earth Loves Music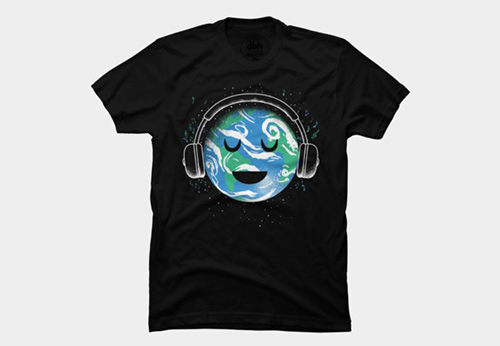 The Earth is happy depicting the happiness people get when listening to music.
Designer: Biotwist
Peace on Earth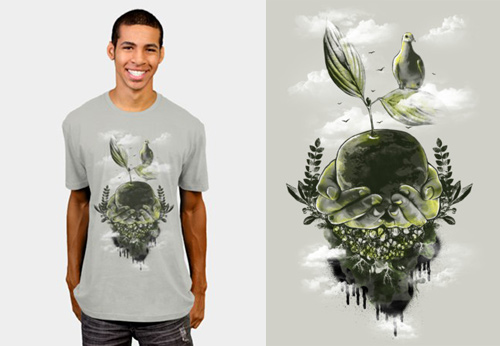 An apple was used to illustrate the planet. You can also see other elements in this design that wraps up to the message of peace.
Designer: Cadzart
Spray'd Apparel: Earth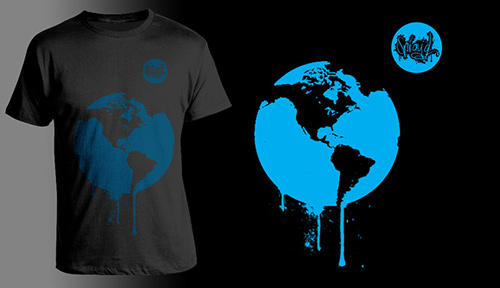 A simple but beautiful design of the earth in stenciled and sprayed paint.
Designer: JasonWither
Magic Dust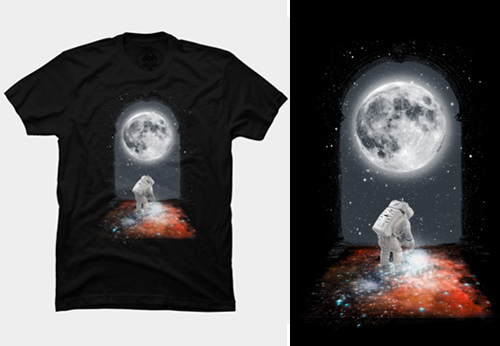 A man on the moon with magic dust. You can also see the magical beauty of Earth here.
Designer: Collision Theory
Are you a fan of Earth tees? If you are, then we are sure you liked this round-up. The design of the t-shirts above varies in style which gives you different choices on what you might love for a t-shirt. It is surprising that our planet looks beautiful even in black and white as seen on most of the t-shirt designs above. But aside from our planet, there are also other beautiful things seen in the universe which we will also feature soon. Be back and check on more t-shirt designs here on Wertee.