Type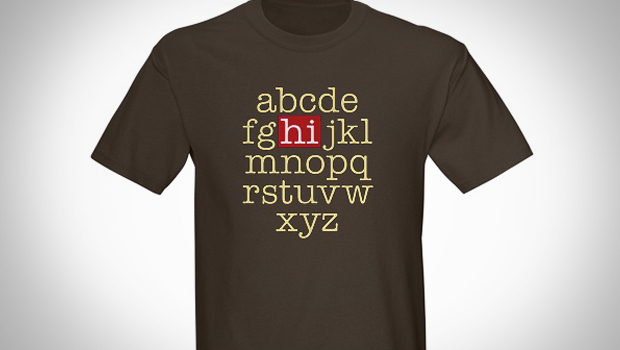 Published on March 8th, 2013 | by WERTEE EDITORIAL
0
Say Your ABCs with these Alphabet T-shirt Designs
Well all of us started with ABCs before we can actually read and digest a whole bunch of information. The alphabet sure is a familiar thing to all of us. But for today, we will show you different t-shirt designs of alphabets. So, if you think that these are already forgotten when we grow up, you are so wrong! Even designers and art enthusiasts still play with them.
Check on the different designs of the alphabet below. Each design shows a distinct style and personality. You will be amazed that even the alphabet can look good as t-shirt prints. Now, scroll down and once again say your ABCs with the Alphabet prints we have collected for you:
Alphabet Shirt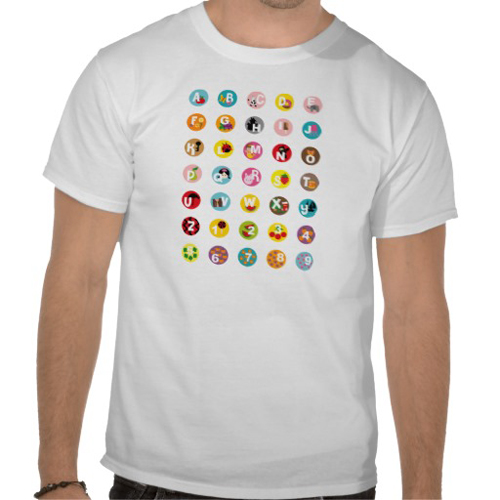 Letters in circles with corresponding images that starts with each letter. Just cute and creative.
Designer: Revidevi
Alphabet Patches T-Shirt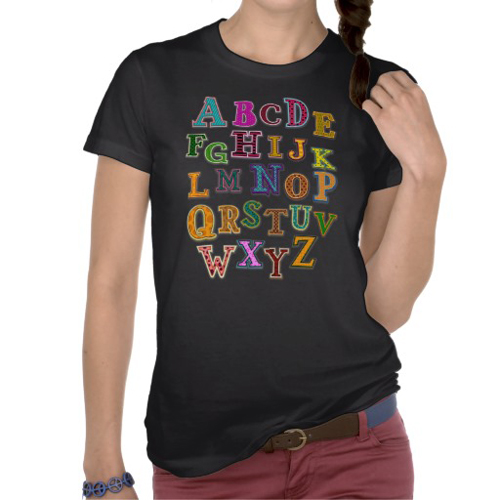 Like patches of letters in different colors, this shirt came out beautiful.
Designer: BnP Design Studio
Pokemon Unknown Alphabet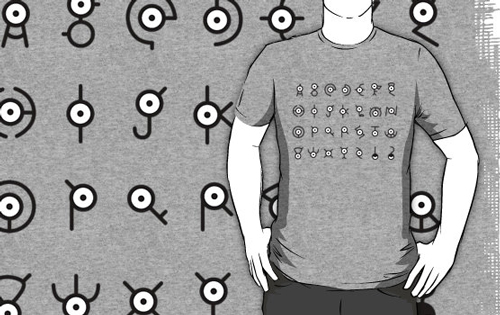 Creative pokemon alphabet. They might look weird at first look but the characters sure resembled the letters of an alphabet.
Designer: Leylaaslan
A T-shirt That Puts On a Friendly Face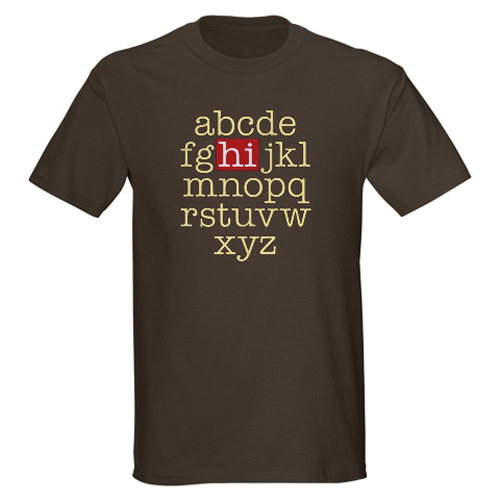 Why not say "hi" in the middle of the alphabet like what this shirt is trying to imply.
Designer: Johngushue
Alphabet (Black)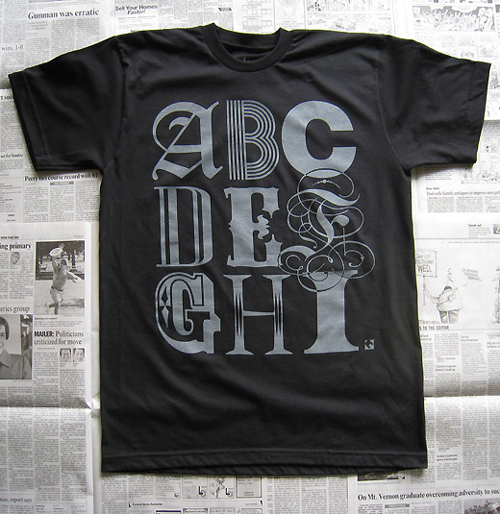 This might not be complete but the print using different font styles sure looked good.
Designer: I Love Your T-shirt x Play-Doh
White Washed Alphabet Crew Tee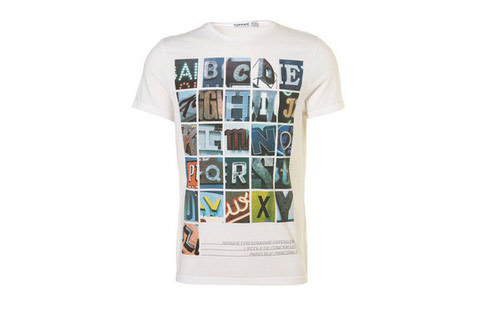 A digitally printed t-shirt with letters that came from various images and settings.
Designer: Topman
Cat Alphabet T-Shirt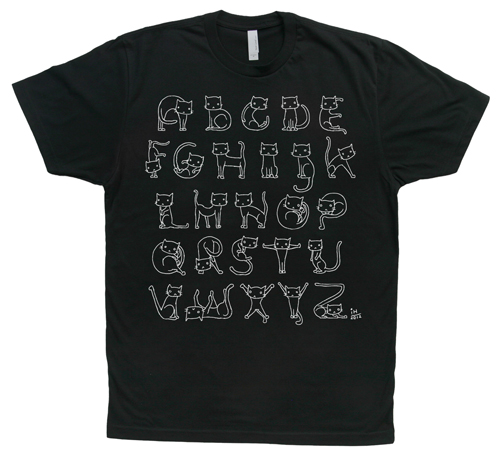 Remember how cats have slender bodies and soft fur? They are capable of stretching and doing movements you can never imagine. They can even spell the alphabet like this.
Designer: Isabelle Hartmann
Harry Potter Alphabet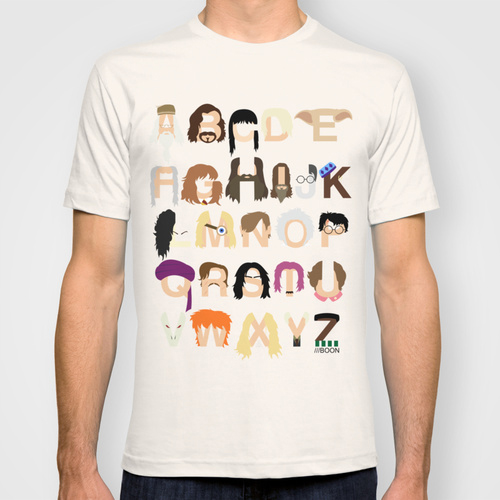 If you love Harry Potter, you might like this one since the designs of each letter is inspired by the characters in the story.
Designer: Mike Boon
Close-up of Alphabet on Letterpress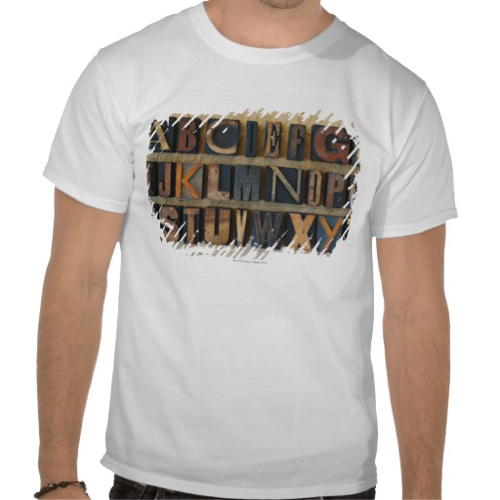 The alphabet in letter press. Just that but it looked good on this print.
Designer: Prophoto
Alphabet Print Karl Print Jersey T-shirt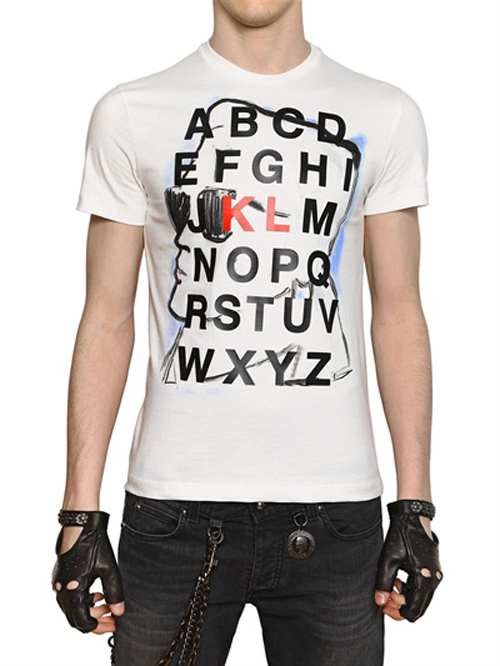 The face as a background of this alphabet looked good while giving emphasis to the initials KL of the designer.
Designer: Karl Lagerfeld Paris
Colorful Alphabet for a Teacher Tees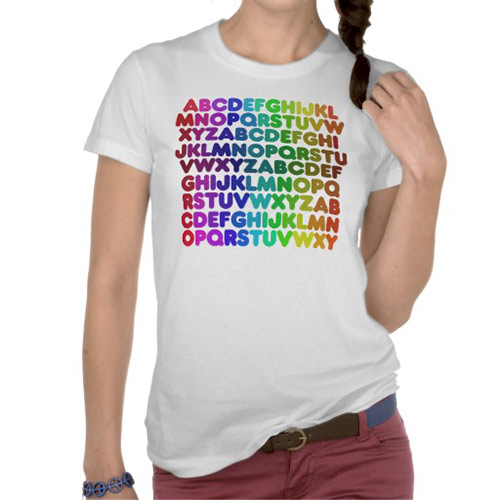 Try wearing this colorful alphabet and you will find it easier to teach the kids to memorize it due to its colors.
Designer: Hipster Farms
Mechalphabe T-Shirt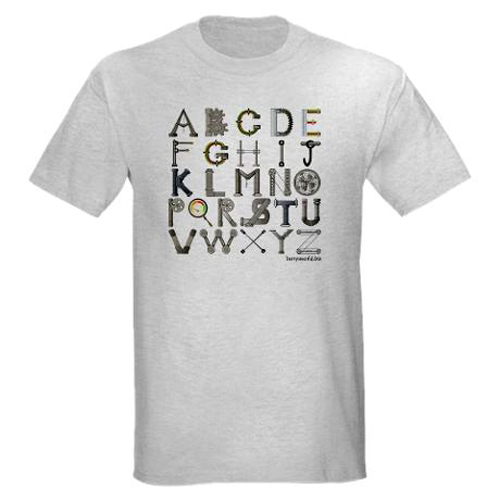 An alphabet that is inspired by mechanical stuffs. Creative yet gives a strong appeal.
Designer: Barrys World
Paper Alphabet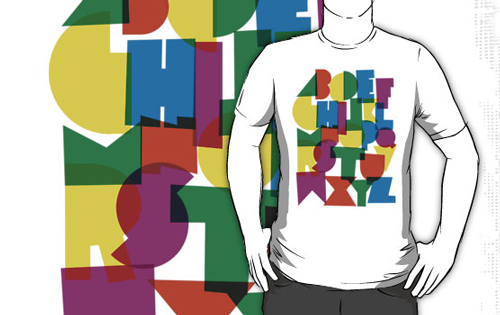 These letters are seemingly like paper cut-outs of various colors.
Designer: Chris Davies
Graffiti Alphabet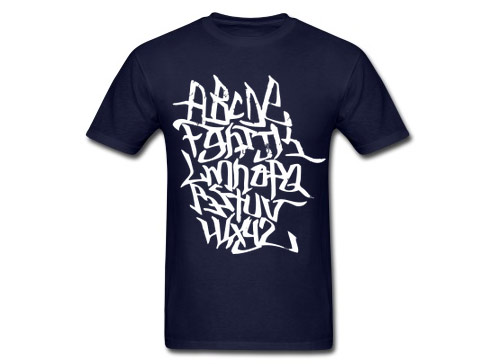 Go graffiti with the use of these alphabets. For sure you are familiar of these as you can see these in scrawls in streets.
Designer: Grime Lab
Alphabet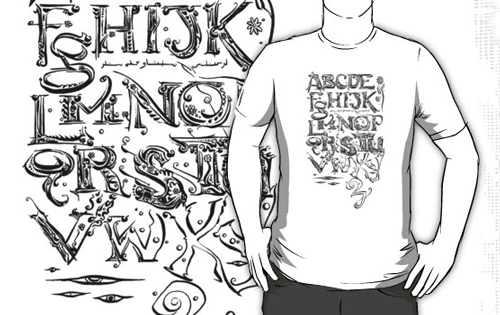 Looks like a sketch of letters trying to achieve a unique font design.
Designer: Chris Goodwin
ABC Alphabet T-Shirt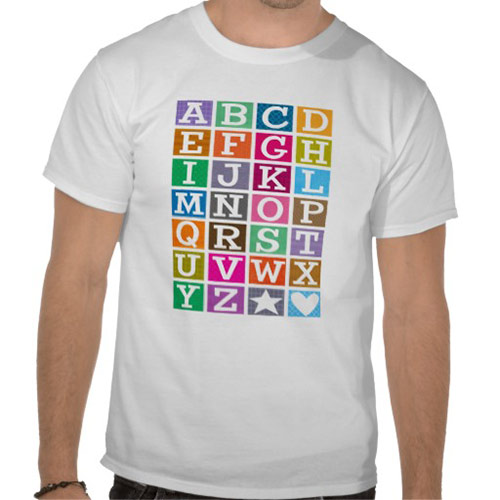 Inspired by blocks for kiddos, this t-shirt sure had enough colors to make it look attractive.
Designer: Koncepts
I Love You Alphabet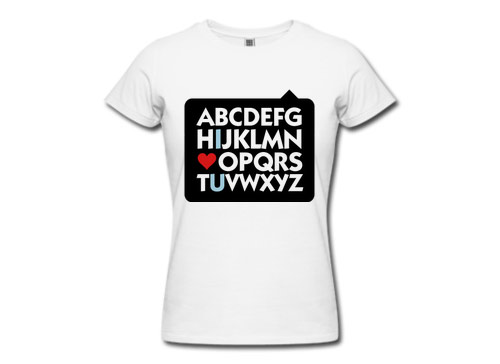 Kept in a dialogue box as one tries to say "i love you" with the alphabet.
Designer: Artpolitic
Alphabet for Kids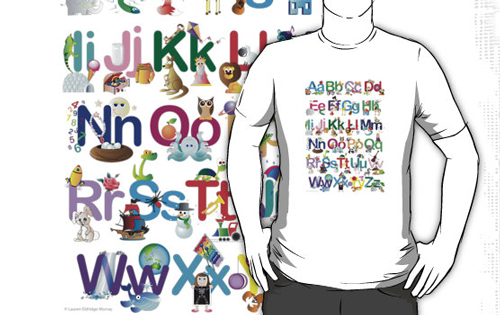 Kids would love this one with cute characters and colorful prints.
Designer: Lauren Eldridge-Murray
Alphabets T-Shirt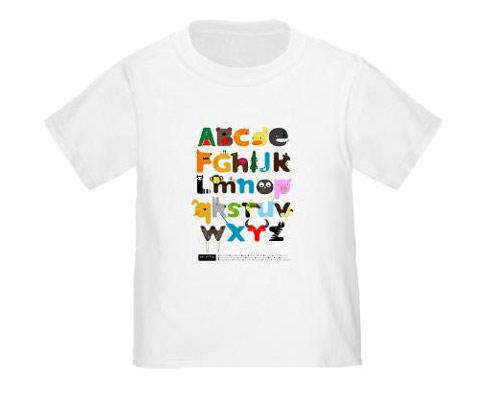 Animal inspired alphabet for kids and kids at heart!
Designer: Wee Gallery
Gamer's Alphabet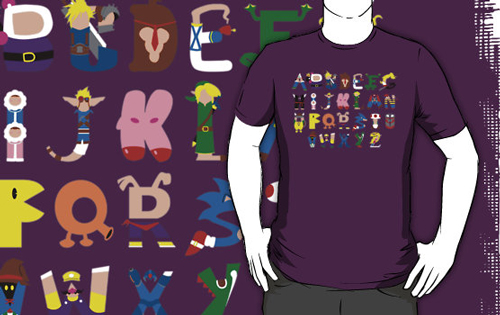 This is called Gamer's alphabet maybe because of the characters in this t-shirt.
Designer: Jc Thomason
You have just seen various designs of the alphabet. It could be a basic thing for all of us but designing sure is not a basic thing! Notice how creative people added twists to the characters and made them look beautiful as t-shirt prints. Some made use of different font styles while others added some characters to it giving each design a unique personality. More to come in Wertee!