Retro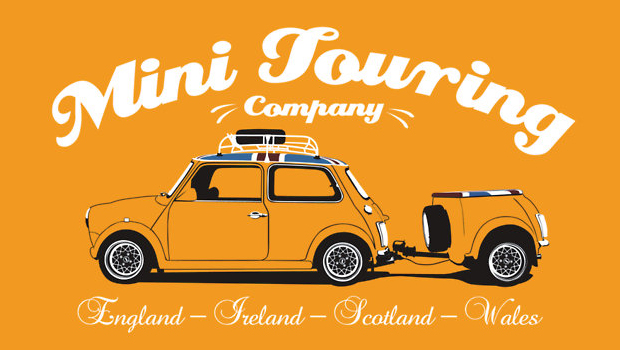 Published on January 10th, 2013 | by WERTEE EDITORIAL
1
Let's go Retro with these Vintage and Classic Car T-shirt Designs
T-shirts have various prints and designs that range from modern touches to vintage ones. The amazing truth that people still love retro designs despite the boom of modern style gives way to classic designs to live until this day. One of the most loved retro t-shirt designs are Vintage and Classic Car prints. Vintage cars come in different styles. These are built between the start of 1919 and the end of 1930 known as the 'Vintage era' but those cars built even after 1930 are then considered Classic Cars.
Cars enthusiasts are still having a debate and confusion as the time of vintage and classic cars but whatever they say, these cars still look great especially when used in designing. You can see these cars on posters, cards and even on t-shirts. No doubt, people have grabbed hold of the rich history brought about by these cars. So, let us take a look at Vintage and Classic Car Prints on t-shirts. Retro lovers will sure fancy this!
Surf City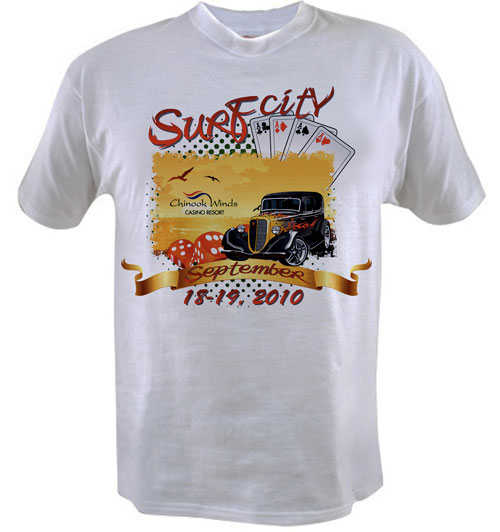 A t-shirt design that lets us know how you can have fun if you get a vintage car of your own.
Designer: apple_ART
Green Beetle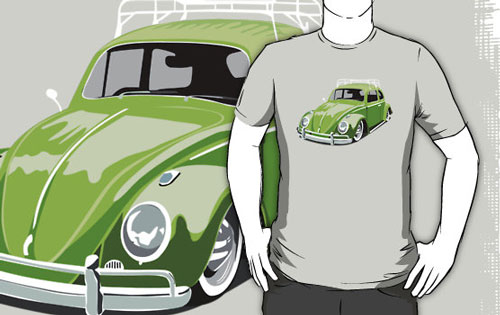 A simple beetle car in lime looks pretty good on this shirt.
Designer: Siegeworks
That 70's Feelin' – Clubman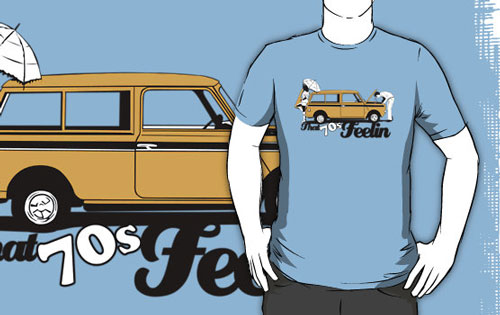 Repairing a car while a woman patiently waited at the back. They call this a 70's feeling when women were still so patient.
Designer: Siegeworks
Mini Touring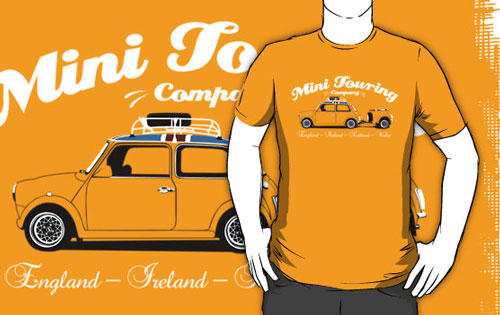 Touring is still so much fun even with this small vintage car.
Designer: Siegeworks
Volkswagen T-Shirt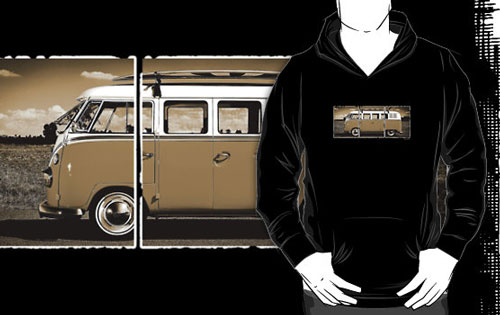 An old Volkswagen made even vintage looking with this old distressed photo.
Designer: blulime
Classic Cars T-shirt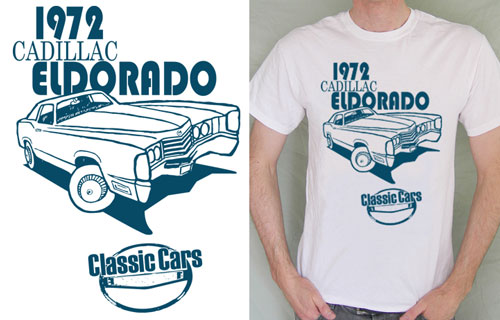 Just simple with blue outlines and text for this Cadillac Eldorado car.
Designer: TomVeary
Corvette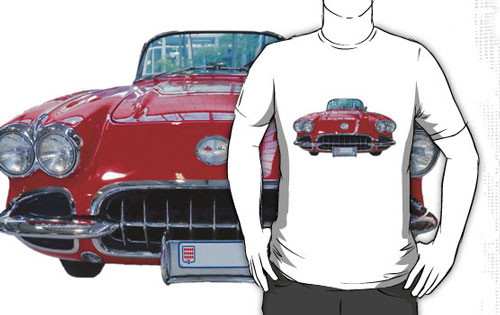 A front view of this red vintage car giving you a feeling of like being directly hit by it!
Designer: lollored
Classic!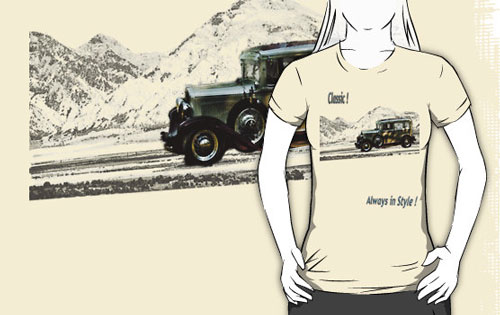 This may be classic but this shirt is still on style!
Designer: LudaNayvelt
Vintage Car Sepia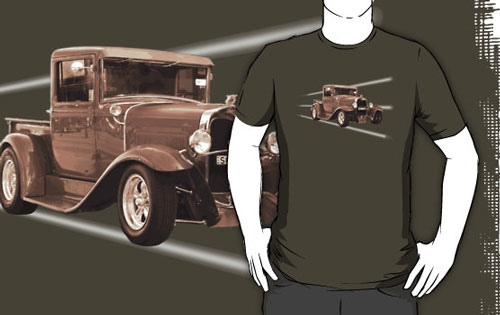 A vintage car in sepia making it look even more classic.
Designer: picketty
Volkswagen T-Shirt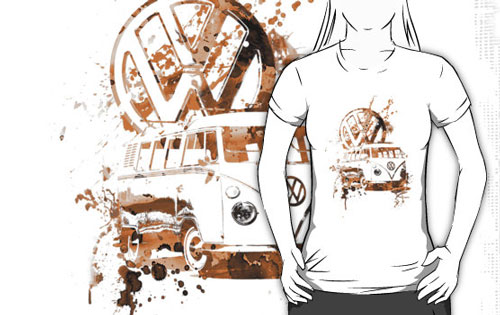 A grungy Volkswagen shirt in brown print. This sure looks great despite the grungy touches.
Designer: blulime
Fiat Classic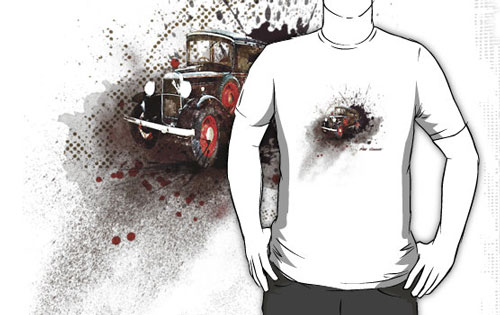 Splashes and some grunge touches were given to this vintage car making the shirt look stunningly classic!
Designer: Svetlana Sewell
Ford Touring Car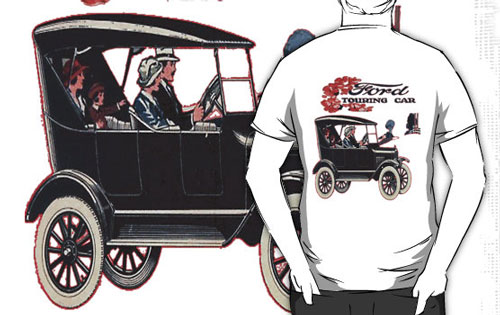 A retro design like a comic drawing printed at the back of the shirt featuring a Ford car.
Designer: crimsontideguy
Classic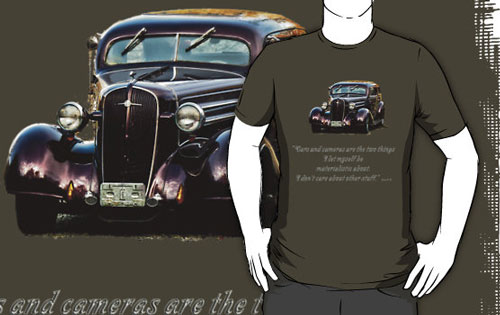 A vintage car that looks shimmering in black, just fitting in this gray colored shirt.
Designer: LudaNayvelt
Humber Hawk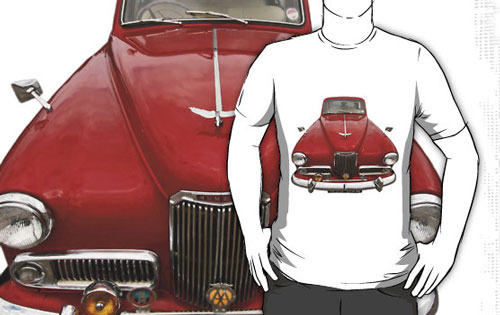 Looking at this print appears like the car is just so near you!
Designer: RoystonVasey
Cool Truck Graphic Art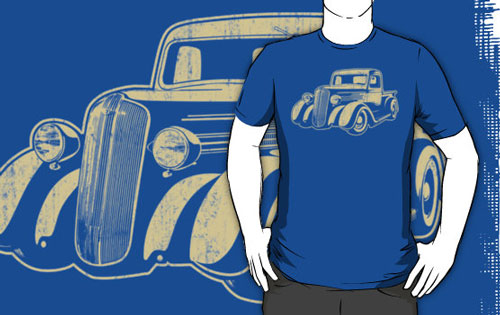 Grunge car design in light gray for a minimal look.
Designer: KlassicKarTeez
Road Rebel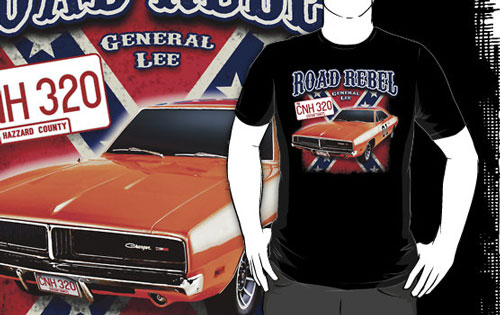 A red car with a flag-like design at the back of it.
Designer: KlassicKarTeez
Hot Rod – Classic American Sports Car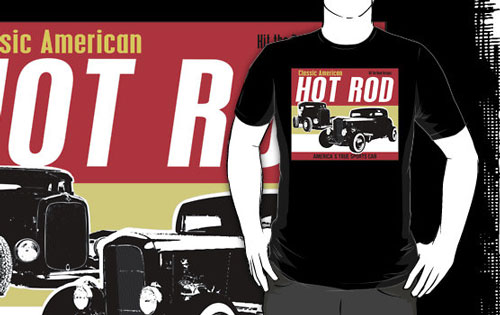 One look at this and you'll surely know its vintage!
Designer: htrdesigns
55 Ford Customline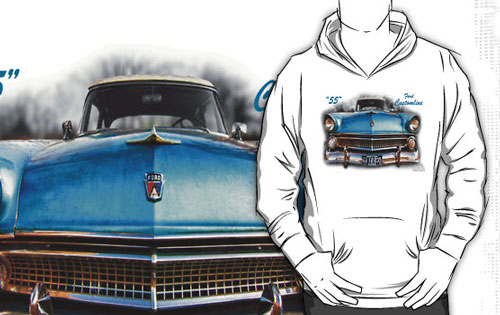 Cool! This shirt design is beautiful especially with the color blue on it.
Designer: Michael " Dutch " Dyer
Temecula Rat-Rod Distress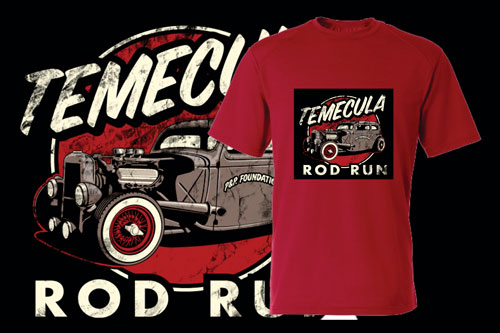 A distressed look for this vintage car that added appeal to its design.
Designer: Kristina Albrecht
Tipton 2011 Flat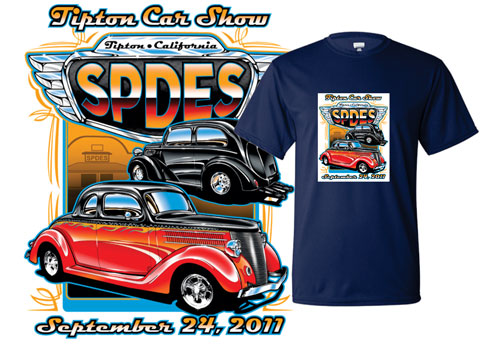 A colorful t-shirt design that featured two vintage cars.
Designer: Kristina Albrecht
These t-shirt designs sure brought back to life Vintage cars that many of us loved. These days, not just the real cars are being loved but even how it is used in design and arts like the t-shirts we have seen above. We hope you liked the collection of Vintage Cars t-shirt designs we have collated especially for you! Look forward for more designs here at Wertee.