Funny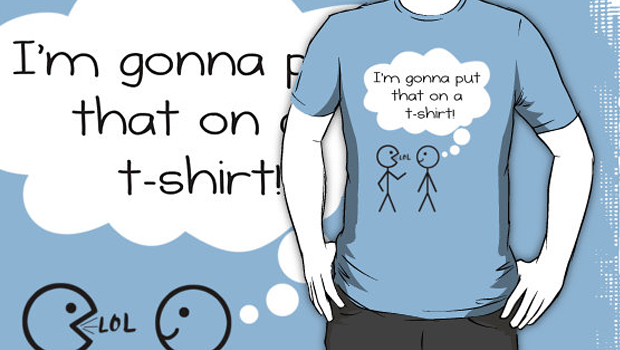 Published on February 19th, 2013 | by WERTEE EDITORIAL
0
Get a Dose of Fun from these Funny Stickman T-shirt Designs
Stick man and stick figures are mere doodles created by combining lines. It is a very simple type of drawing. Most of the time, this is the first drawings that little kids are able to make. But as time passes, it became part of art and was even used to convey different stories. People are really creative for being able to come up with various stick man stories.
We will look into a showcase of stickman t-shirt designs that have humorous message. You will be amazed how the designer thought of creating the ones you are about to see. Stick man are simple but arriving at a storyline would require intelligence, how much more if you are trying to get a humorous message. So, here are the funny stick man prints we have collected for you. Check it out:
This is Sparta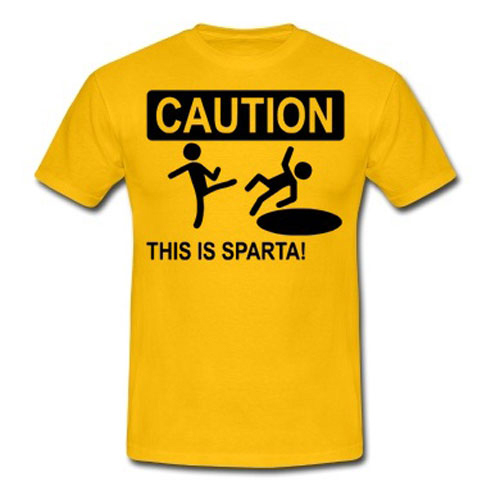 Coined from the movie 300, this t-shirt made a humorous version of it.
Designer: TheCyclingMan
Stand Out in Any Way You Can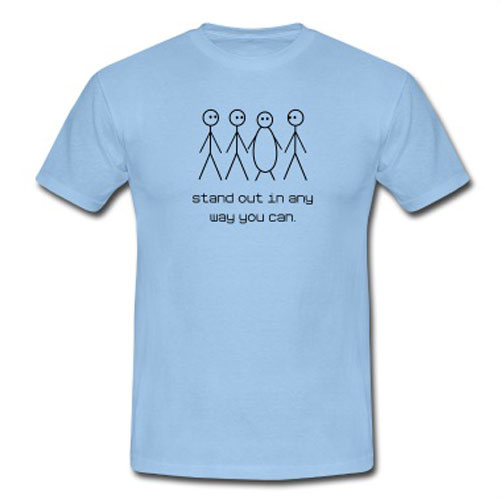 Well, you can really stand out if you will literally stand stout.
Designer: raritywear
Toilet Sign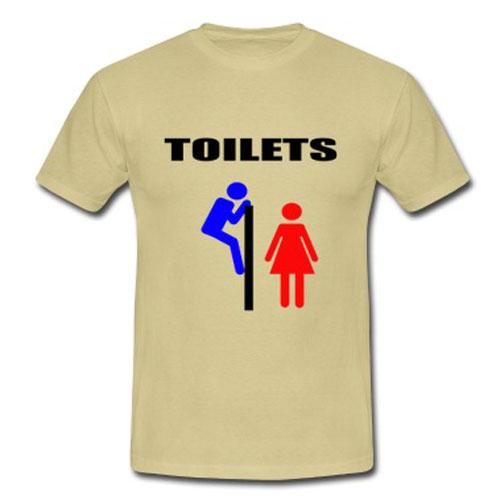 Oppss! A naughty male stickman here. Watch out girls!
Designer: T0IVI
Stickman Evolution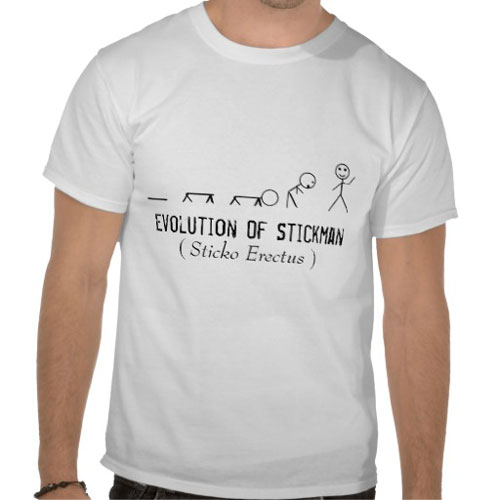 This one shows the evolution of a stickman. Nice one huh?
Designer: jukintx
Stop You're Under A Rest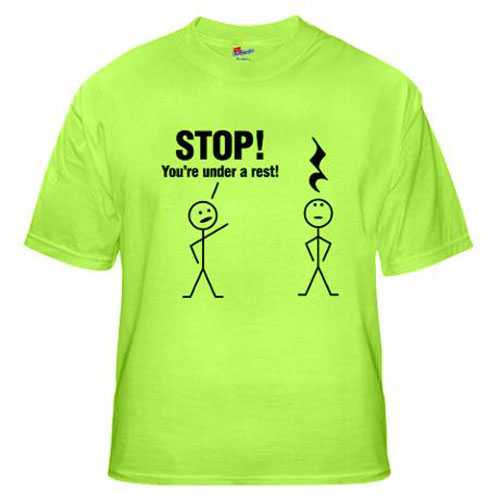 A stick man is indeed under a rest in this t-shirt print.
Designer: Johnathan
Anatomy T-Shirt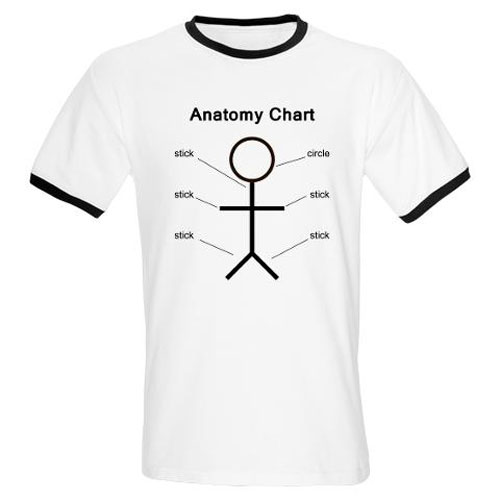 If humans have parts of the body, stick mans have it as well.
Designer: milomd
Kung Fu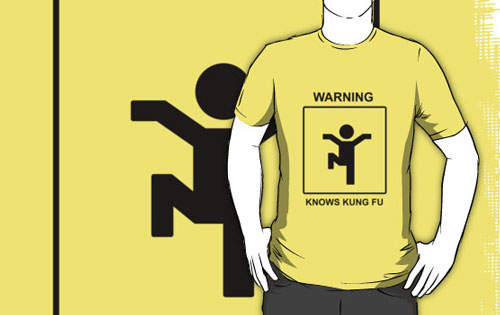 Step back! This stick man knows kung fu.
Designer: Stevie B
I've Got Your Back!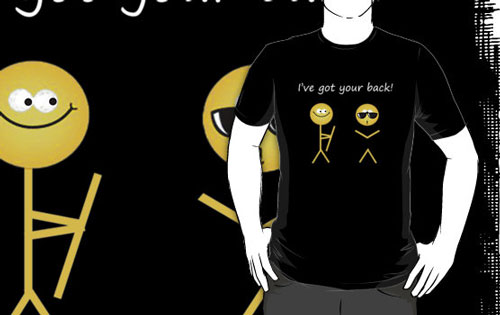 Funny pair who took hold of the other's back.
Designer: gemzi-ox
I Got You Brah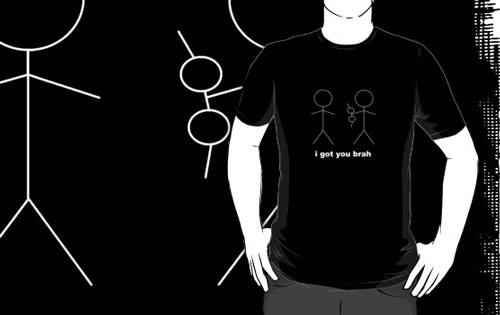 If the previous one just got the back, this one got the bra!
Designer: Shawn Lokkart
The Creation of (Stick)Man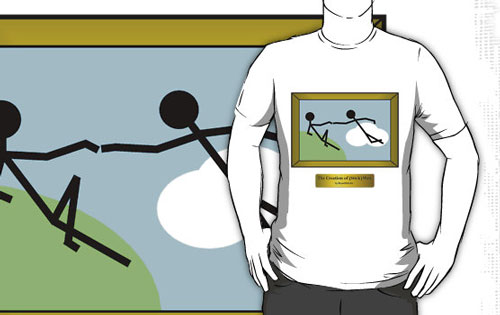 Imitating the famous masterpiece of Michael Angelo, the Creation of Adam painted in the Sistine Chapel.
Designer: bryanhibleart
Stickman Have You Put on Weight?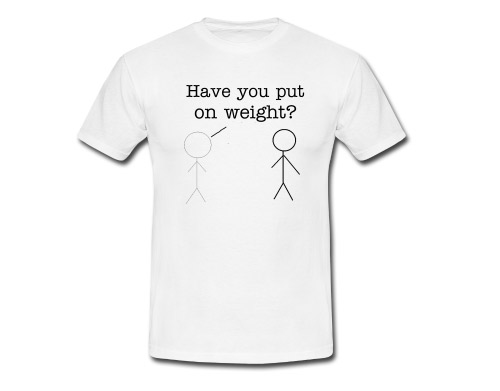 The other stickman seemed to gain weight just because it got bolder lines.
Designer: Mamu18
Not a Good Sign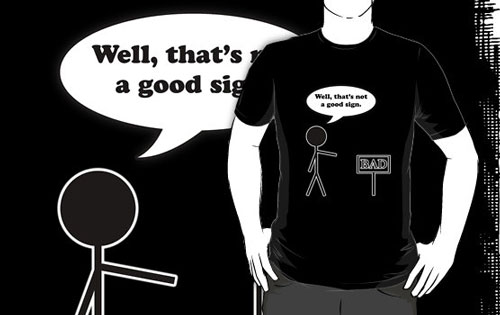 Definitely not a good sign right there. It actually says, bad.
Designer: Andrea Austin
I'm Gunna Put That On A T-Shirt!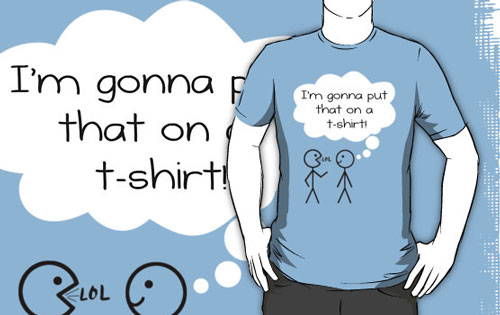 This shows that almost just anything gets into a shirt print. Well, like these stickmen.
Designer: froggielevog
Soccer Stick Man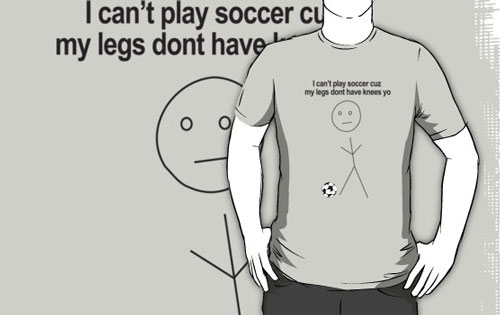 This is the reason why stickman cannot play soccer.
Designer: brigizord
Man in Box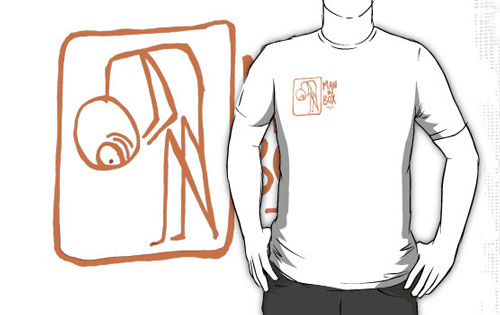 Look at how a stick man will look like when placed in a box.
Designer: MuscularTeeth
Nice right? Even a simple merging of lines and dots could come out to be artistic like the ones you see above. Each t-shirt design has a hidden message it tries to give and you will surely have fun upon figuring out what it tries to tell us. We still have a lot of t-shirt designs in store for you. Look forward to see more!