Grunge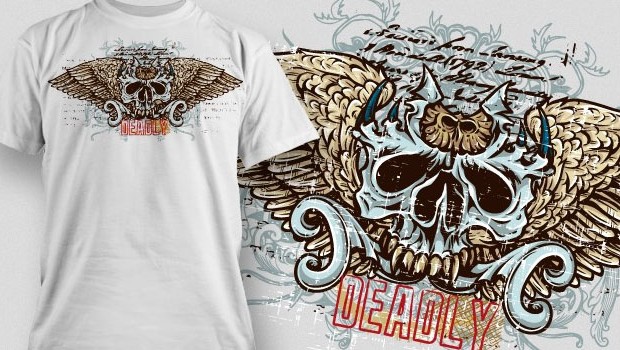 Published on October 27th, 2013 | by WERTEE EDITORIAL
0
Go Fierce with Gothic and Grungy Wing Designs
Wings are favorite design elements for grunge and gothic designers. For them, it could both symbolize the light and the dark world. Some even combines those in one design but mostly stick to a dark themed design. Wings are combined with other elements like skulls, hearts, war shields and others. But sometimes, these are made into chic looking designs while retaining its grunge look especially when the shirts are for females.
For grunge and dark themed tee design fanatics, this could be the list you are waiting for. Not all people love the grungy look but some just look cool wearing these tees. If that is your taste, then this round-up is for you! Scroll down and go fierce with today's feature of gothic and grunge wing designs on tees.
T-shirt Design 608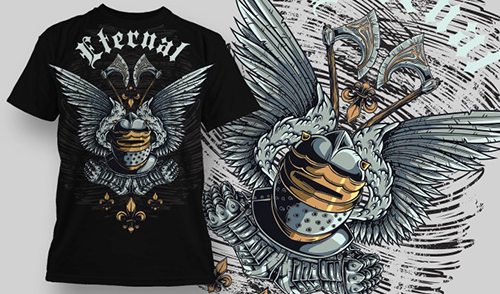 A knight with wings can definitely do more than just protect the castle's royalty.
Designer: Designious
Queen of Death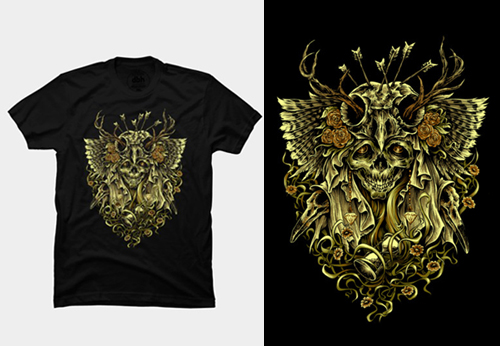 The skull as well as the other details of this shirt was meticulously done!
Designer: Zakihamdani
Dream Quest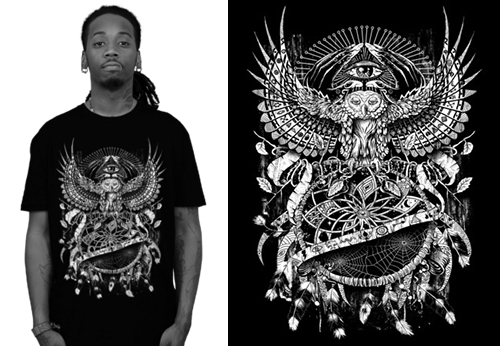 An owl made with a grunge theme- what can you say about this?
Designer: Qetza
The Beholder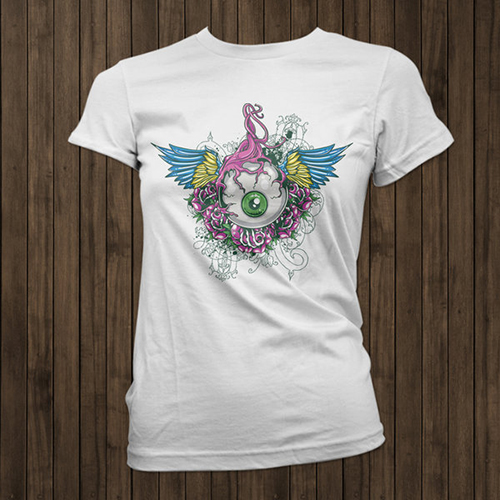 The artist define this as a "twisted symbolism of the saying beauty is in the eye of the beholder."
Designer: DarktideTees
Tie Dye Pink Crystal Fleur De Lis Angel Wings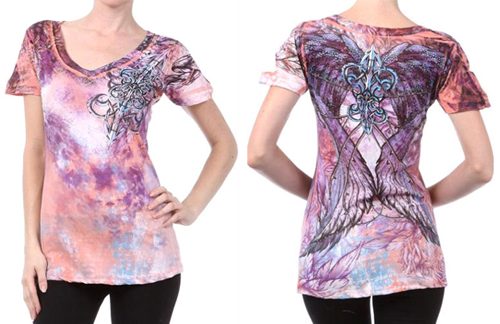 A girly grunge shirt with gothic wings. The pink dye adds a soft touch to the grunge look.
Designer: ANB* Fashions
T-shirt Design 521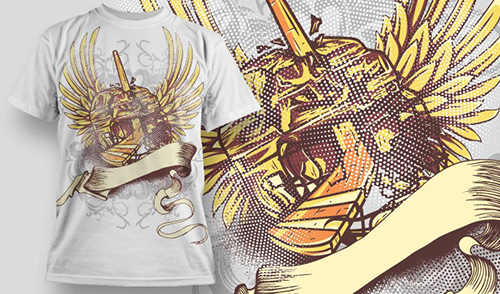 Another shirt that shows a knight's helmet but it was designed with wings and grunge.
Designer: Designious
Yakuza Rock Tattoo Gothic Wing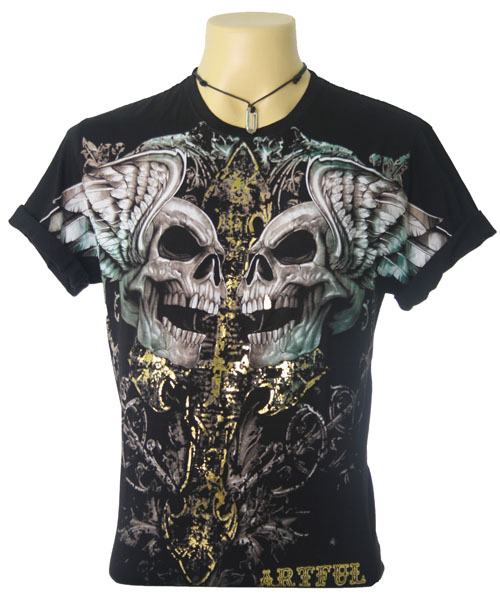 Creepy looking tee with a gothic theme of skulls and wings.
Designer: Western Hoodie
T-shirt Basketball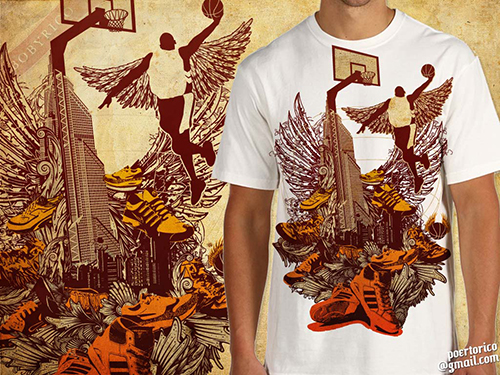 Who would think that a basketball shirt can actually be done in this manner?
Designer: Poertorico
Good & Evil V1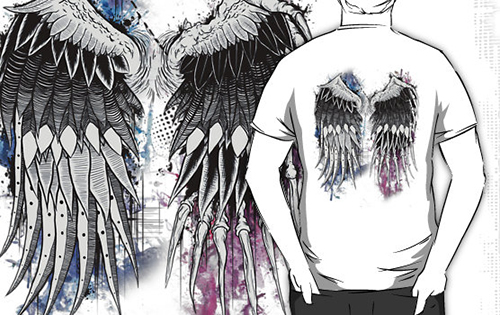 Two different wings- one for an angel and the other for the bad guys.
Designer: MarcLothsArt
Eternal Light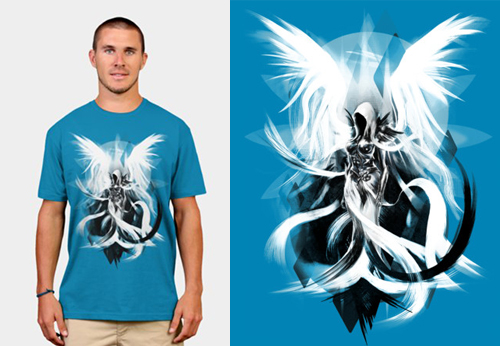 This one has minimal grunge touches but this winged creature sure looks lovely in blue and white.
Designer: Pikkewynman

Yin Yang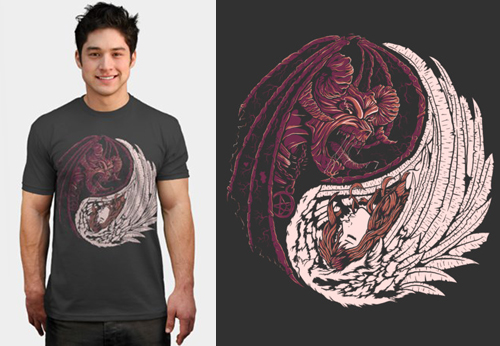 A twist on the design of the Yin Yang showing an angel and a demon wings.
Designer: Reginald C Abellana
T-shirt Design 460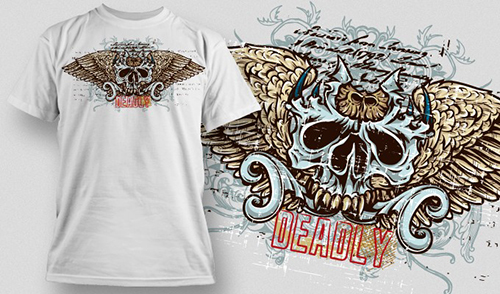 A detailed wing with some ornaments around it and a skull in the center.
Designer: Designious
T-shirt 617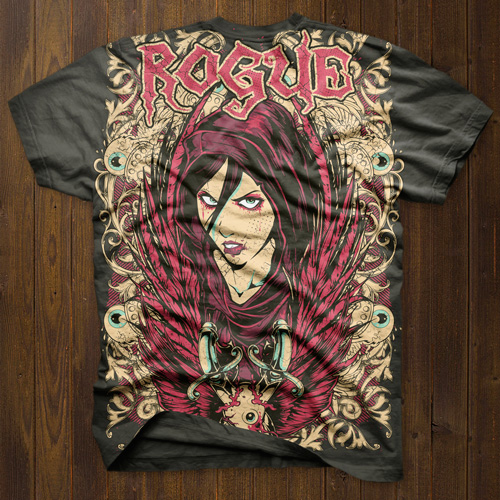 A rogue female wrapped with red wings. Take a look at the eyeball art around her making it look grungier!
Designer: Tshirt Factory
Coat of Arms Black Bird with Grunge Texture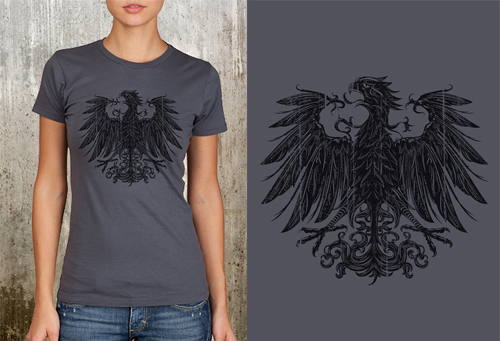 Grunge texture was added to this black bird with spread wings.
Designer: Crawlspace Studios
T-shirt Design 547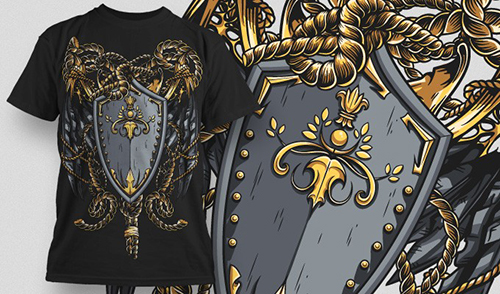 A rope, a shield and the wings- when combined it turned out to be beautiful.
Designer: Designious
Totally gothic and grungy like? The designs we collected come in various types and styles but they do have wings and might suit your taste. Have you picked a favorite design? We hope you did, if not, come back for another batch of t-shirt design inspiration!