Illustration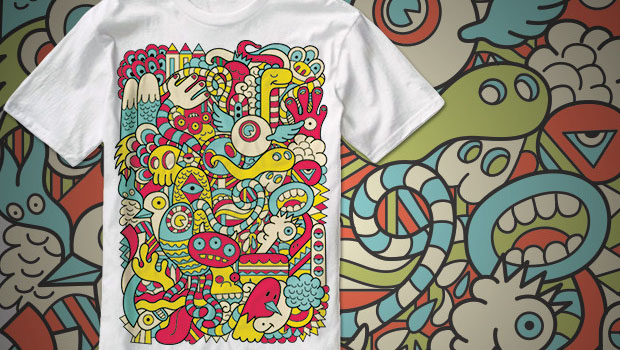 Published on October 20th, 2013 | by WERTEE EDITORIAL
1
Just Cute and Not Scary Monster Doodles on Tees
Doodles. These are drawings done without the need of really making things totally perfect. It is giving your hands and minds the freedom to just sketch and draw whatever you want to but still come it with stunning results. People who work on doodles said that they do not need to focus on what they are doing. They just have to enjoy it and the output will just come out. Doodles become famous and are seen in so many items like t-shirts.
Most doodles contain tiny monsters or even huge ones. But they are not scary at all. They possess some kind of cuteness in them setting them apart from other monster sketches. No matter how weird they look, they still appear lovely especially when they stick together with other monsters in a doodle. So today, we will feature some Monster Doodles t-shirt prints. Come check them out!
Seasons Doodle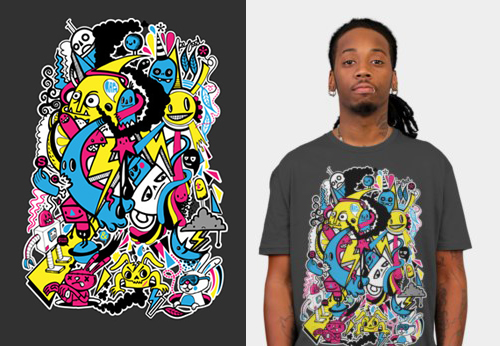 We love the bright colors used in this doodle. Can you tell us what you can see here?
Designer: Wotto
Kaboom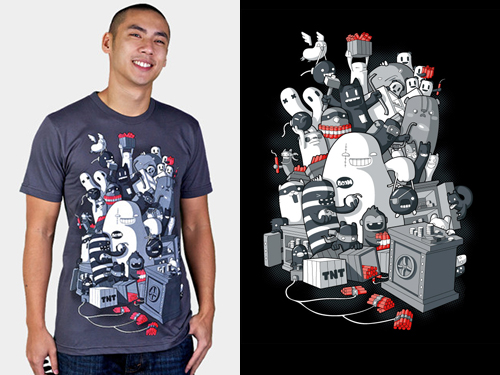 These cute monsters in doodles are no doubt bombing us with awesomeness. Ops! Watch out for those TNTs!
Designer: Couboo
A Few Good Monsters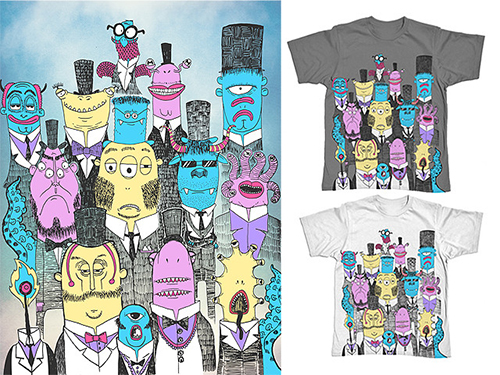 Do you agree that these are "good monsters"? Well, they seem nice to me.
Designer: Ten Times Karma
Gloppy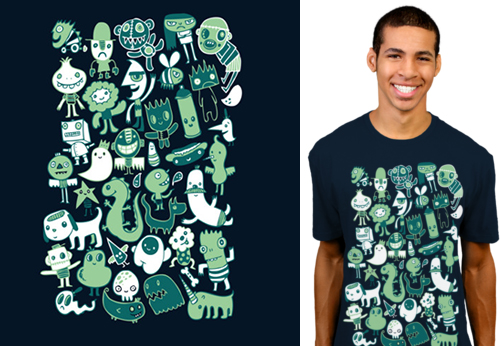 Choose your favorite green monster! This is indeed a bunch of monsters that you can't resist.
Designer: Wotto
All I Need is My Music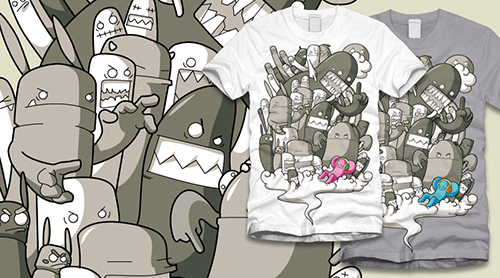 Once one has a passion for something, nothing else matters like that small monster in pink and blue that only cared for his music.
Designer: Couboo
Got Nothing Else To Do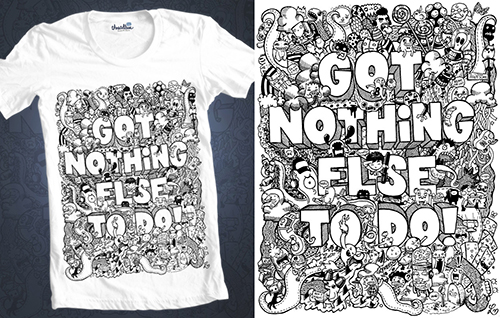 You might ask, with all these things happening around your world shown in doodles, you still have nothing else to do?!?
Designer: Lei Melendres
Mad World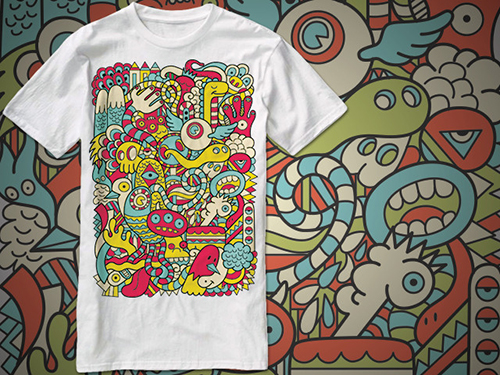 Wild, mad and colorful- this is what you will get from this artistic tee.
Designer: Nuri1
Light and Darkness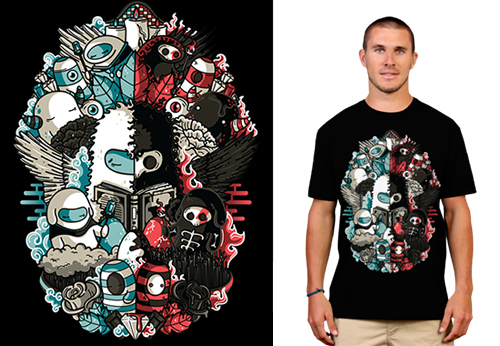 A beautiful print showing the difference of heaven and heal using doodles.
Designer: Recycled Wax
My Treasure on Tee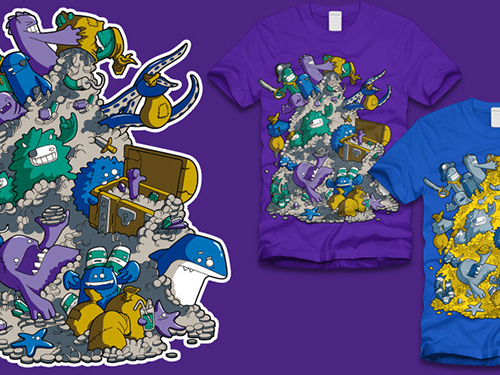 Ahoy you little pirate! Your treasure is here… with a bunch of monsters around it.
Designer: Couboo
Blue Doodle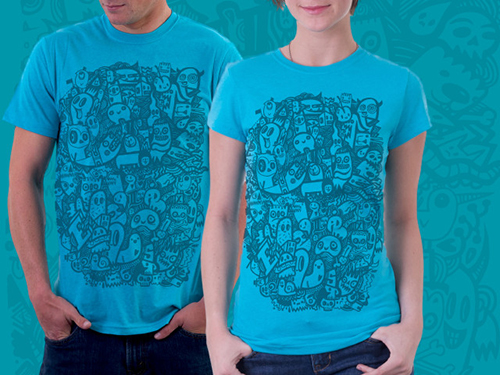 Blue but not unhappy for you can see how lovely these monster cuties are.
Designer: Wotto
Collaborate Doodle Shirt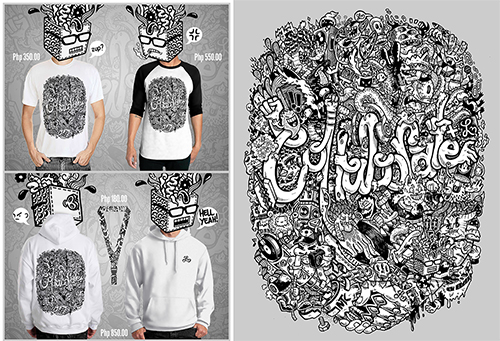 So many details are seen in this doodle shirt. Guess there was really a lot of collaborating for all the elements around the word "collaborate".
Designer: Lei Melendres
Incognito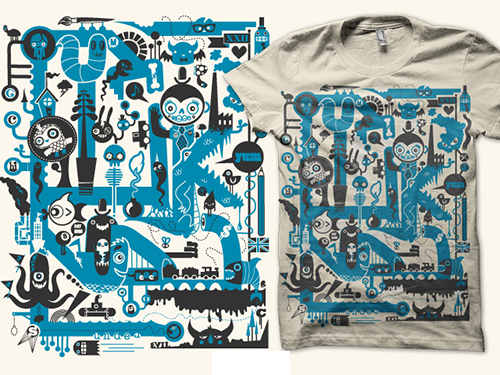 We find this very creative for it used doodles while doing away with the usual style and giving it a more recognizable storyline.
Designer: Wotto
Toxic Music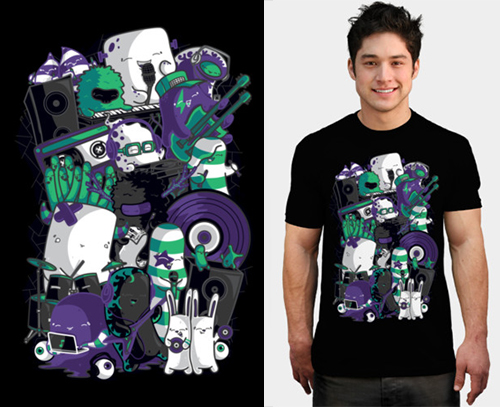 Who says monsters are not music lovers? Well, they are! Just look at how they play music.
Designer: Recycled Wax
Experiment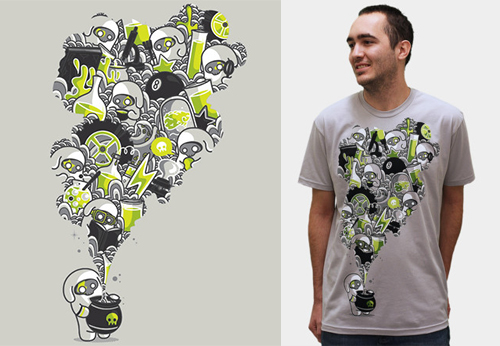 An experiment was done and this is how it turned out! Cute details with a good match using bright green.
Designer: Recycled Wax
Giant City!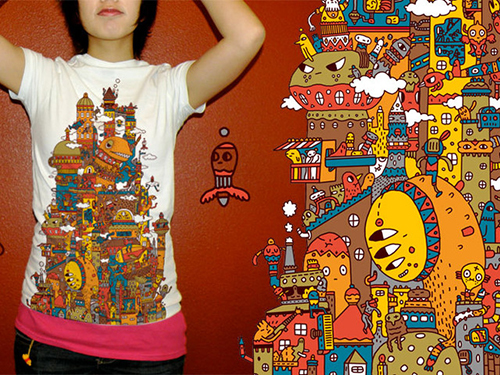 These monsters are invading the city! What should the inhabitants do now?
Designer: Aphte
Cute or scary? Well, monster doodles are far from being scary but they all look cute and very much creative especially that the designers purely made up these characters. It is also impressive on how they work on the drawings with a story behind it. Even the use of colors is very well done. Which monster doodle shirt attracted you the most? More to come here in Wertee!