Illustration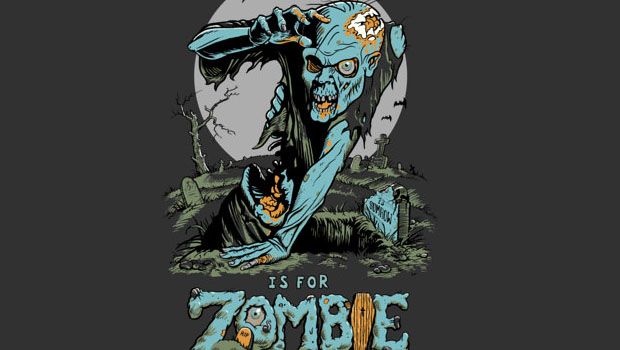 Published on November 1st, 2013 | by WERTEE EDITORIAL
0
Creepy Zombie Portraits Prints to Eat Your Style
If you are that person who is not fond of dressing up or in wearing costumes, then you can still opt to wear a t-shirt especially for Halloween parties. Well, the scaring has started but it isn't over yet. So, if you want to join a party but is uncomfortable of those over creepy looking costumes, then you would like this shirt design round-up we have today. These t-shirts are actually perfect not just for Halloween but even for your everyday style.
What we have collated for you today are t-shirts with Zombie portrait prints. We are not sure if you'll find them creepy but we do! Aside from the zombie look they have, take note of how the designers added twist to theses zombies by giving them their own personality and style. So, why don't you allow these zombie portraits to eat your style too? But be careful not to let them eat your brains!
Brains!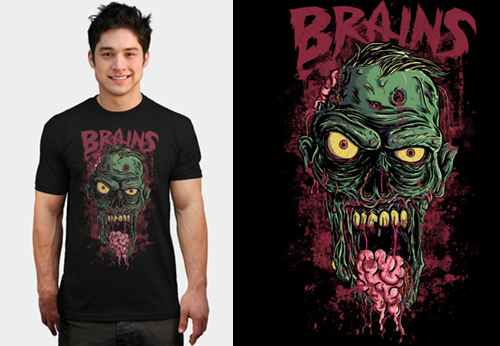 Brains, brains, brains! That is what a zombie always wants to get!
Designer: Casey Booth
Zombie Project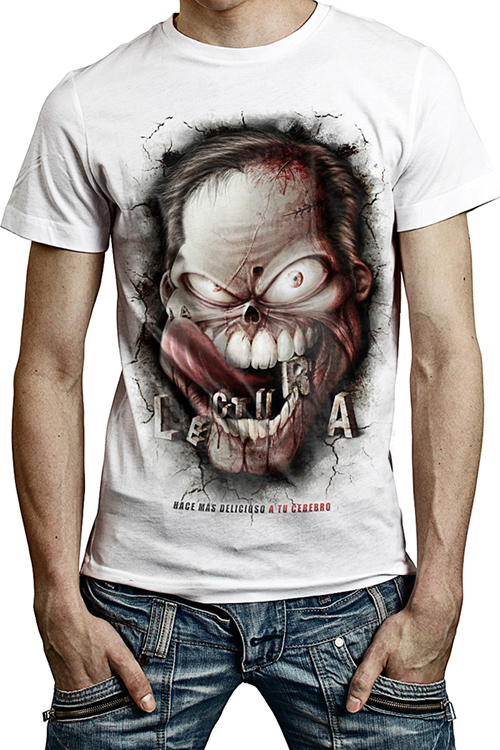 This zombie portrait is indeed creepy but the designer did a great job in creating this one with all the little details from the hair, eyes and all!
Designer: Josué Plata
Zombie Head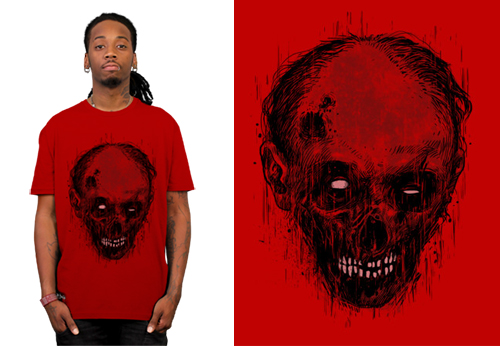 A zombie head in black but it does look a bit scary printed on a red tee.
Designer: Carbine Illustrations
I Was Zombie Before It Cool!!!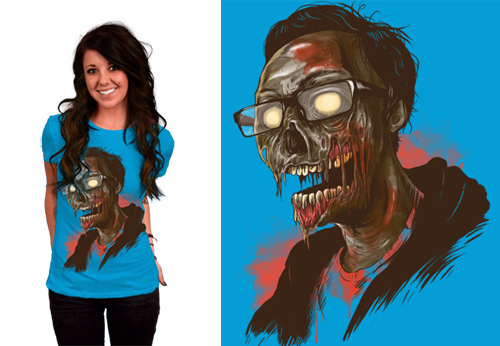 The flesh is tearing up but this Zombie thinks he is still cool.
Designer: Fourscore
Zombie Frenzy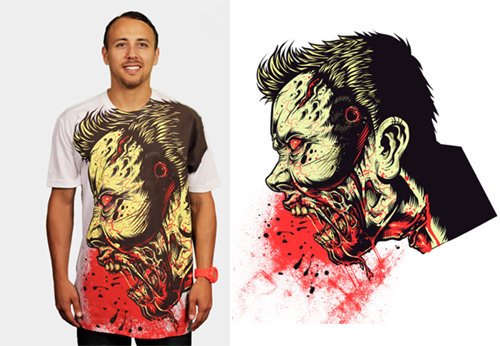 A huge print seen across the t-shirt with a zombie spitting blood.
Designer: Nicolo Nimor
Bubbles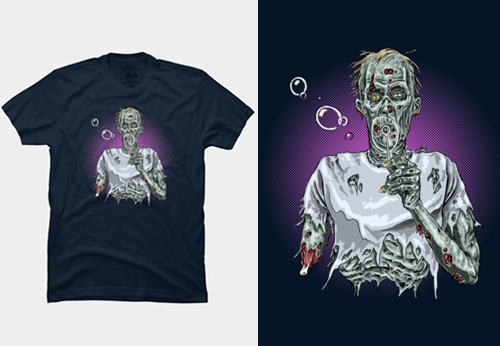 Who says a zombie can't have fun? Well, blowing bubbles is its one way to let the time pass away.
Designer: Shawn Conn
The Return of the King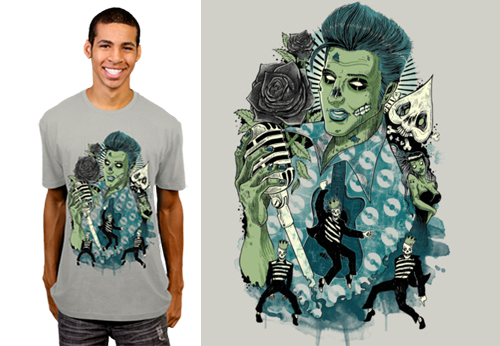 The king of music is back! But we are not sure if you'll like him looking like this.
Designer: Oktopussapiens
Zombiester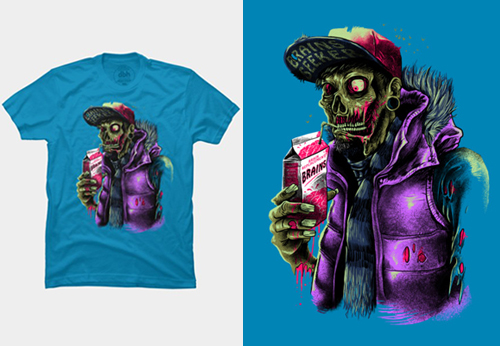 A zombie that keeps himself cool from his fashion style to his choice of drink!
Designer: Fourscore
I Got a Brain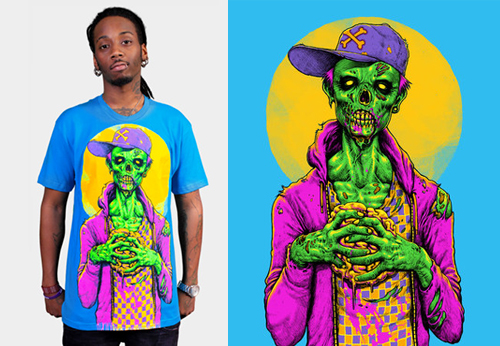 This zombie claims that he has a brain. What do you think?
Designer: Geno75
The Undead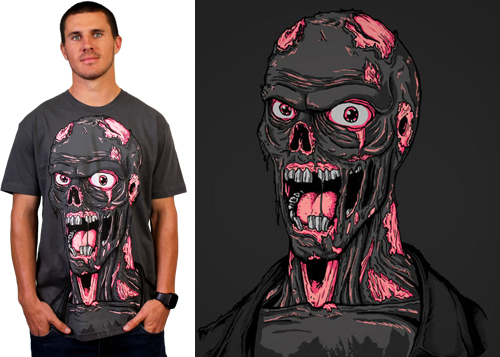 Creepy looking zombie ready to get you and ear your brains!
Designer: Casey Booth
Double Sided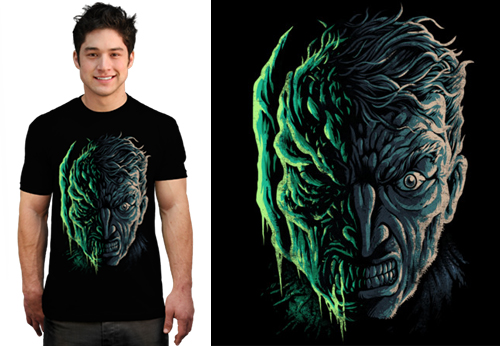 What could be scarier than a zombie with a double sided face?
Designer: MarkusManson
Dead Holiday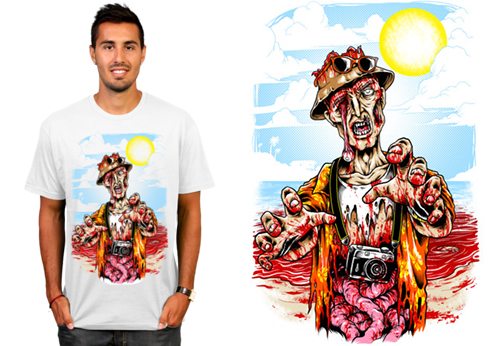 A zombie on a holiday- guess he is enjoying his long weekend too even if his body parts are all getting scattered!
Designer: MarkusManson
Geek Zombie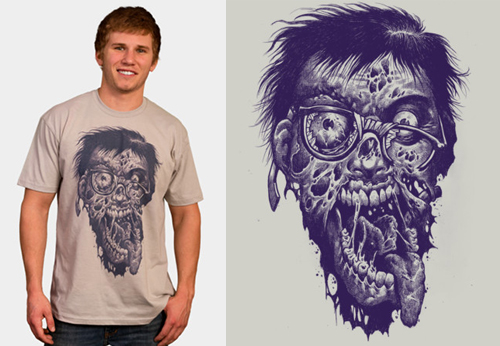 A geeky zombie- try to guess if he's gonna get you or might steal the latest gadget you own.
Designer: Geno75
Experiment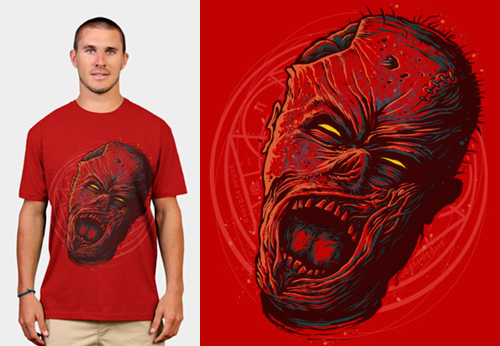 Gross. We think this one is really yucky and ecky looking zombie!
Designer: Roncabardz
Z is for Zombie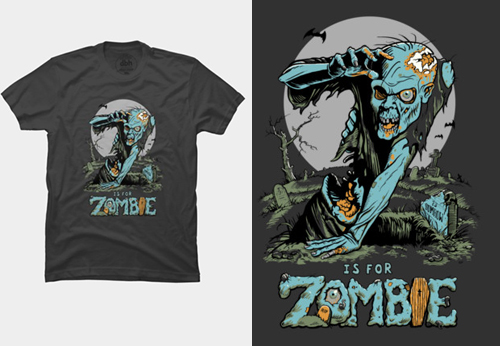 It would really be surprising if you'd say the alphabet and get a Zombie at the end!
Designer: John Sumrow
So, did you get that creepy chills from seeing these zombie portrait t-shirt prints? Now you would agree with us that merely wearing these tees could already let you fit in group of scarers- Halloween or not. What make these shirts unique are the impressive design skills our featured designers did to their zombies. Want more shirt designs? Come back tomorrow for more!