Music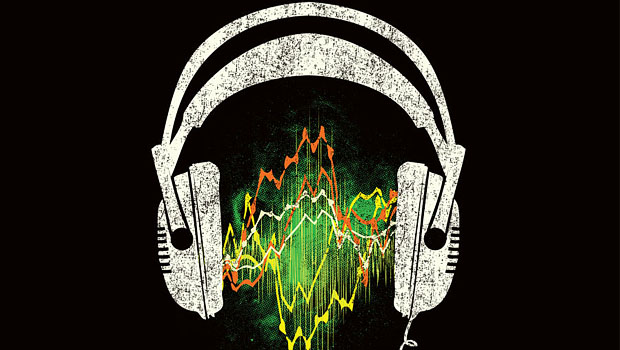 Published on October 25th, 2013 | by WERTEE EDITORIAL
1
Be A Proud Music Lover In Headphone Printed Tees
Feel the beat of music while wearing a t-shirt with a headphone print. It is like extending your love for music not just by using the real headphones but also by having it printed on your t-shirt. Whatever kind of music you listen to, whether you are a lover of rock or a love song fanatic, the shirts we are about to feature will surely suit your taste. These headphone t-shirt prints are not just beautiful but are very creative bringing the headphone's look to a different level of art- beyond music and beyond sound waves.
So, we have collated some t-shirt designs featuring headphone prints. You can observe that there is variation in style. Some plainly use the headphone alone while others added some twist to it by letting animals and other elements wear it. Even the designs of the headphones were done in a variety of styles. Now, scroll down and get ready to wear a tee that would announce your love for music to the world.
Soundwave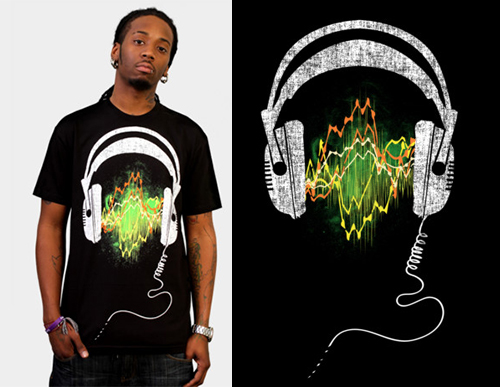 You would certainly feel like you have your own world when your headphones are on. Wear a tee with a headphone print like this one with bright colors to show how you love music.
Designer: Radiomode
Music in Space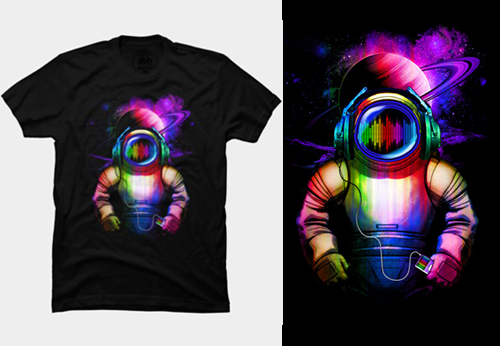 We love the colors in this t-shirt print showing an astronaut listening to music on his iPod Nano.
Designer: Moncheng
Skull DJ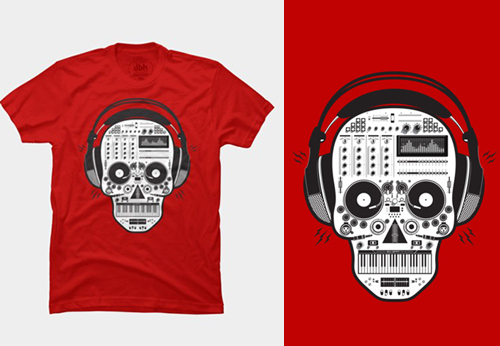 An artistic tee perfect for any music lover. This is one print that would pop out the shirt once you enter a world filled with rhythm.
Designer: Exclusive Ape
Bulzeye Headphones V-Neck Tee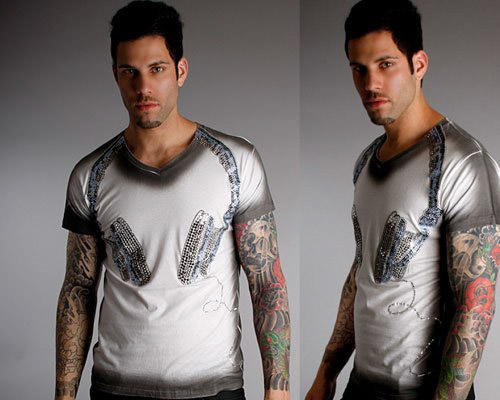 A headphone print that has lots of details on it. Well, the models tattoo is kind of distracting but do check on the t-shirt print.
Designer: Bulzeye Clothing
Feel the Groove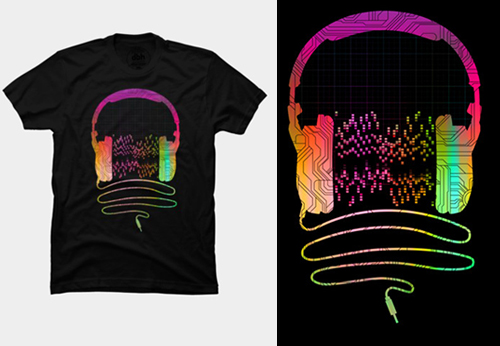 Another colorful headphone where pixels are playing and dancing with the music.
Designer: Clingcling
White Wolf DJ T-Shirt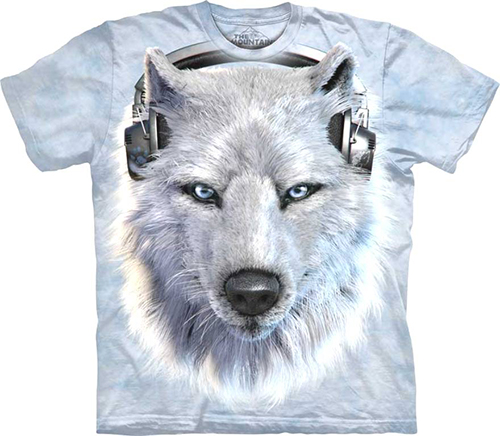 An anthropomorphic wolf with a headphone is shown in this t-shirt.
Designer: The Mountain
Furious Beat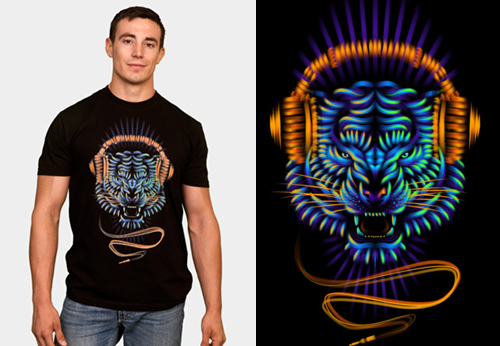 Furious, ferocious but still looking totally artistic tic with the hues and strokes in it.
Designer: Kristoval
Play My Musical Robot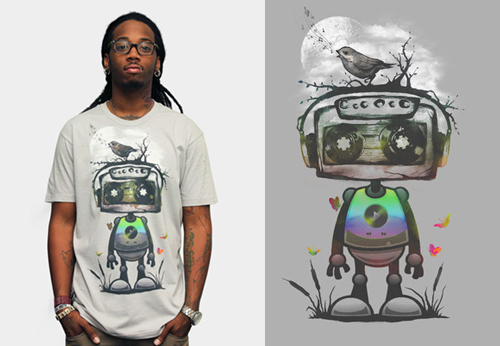 This musical robot's headphone is made up of branches where a bird sits and sings.
Designer: Ramil Cabardo

Skyscraper Beat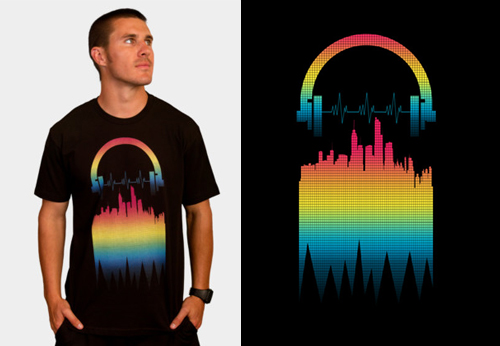 The beat of the music creates a rainbow of waves.
Designer: Catherine Jose
HeartBEAT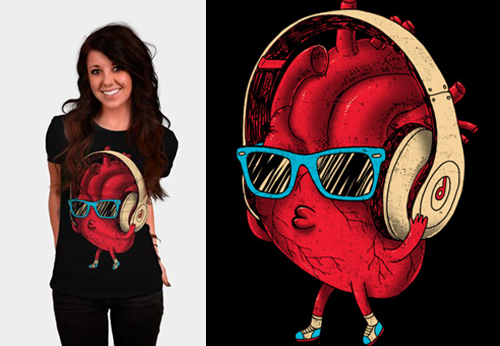 Cheeky fun illustration of a heart listening to a beat.
Designer: Dzeri29
Cool & Wild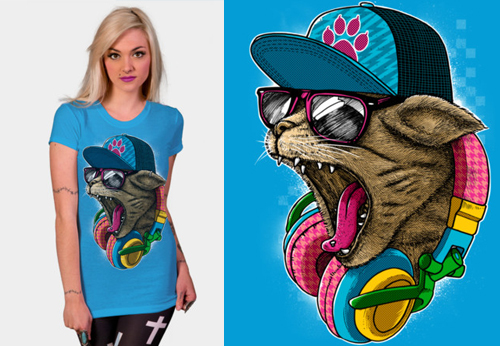 Want an eye-catching tee design? How about this wild and cool cat with a colorful headphone.
Designer: Dzeri29
City of Music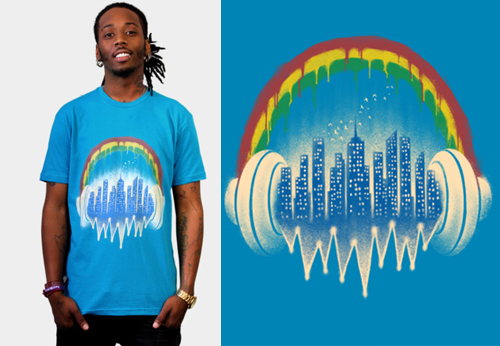 A city is painted with red, yellow and green cool music!
Designer: BarmalisiRTB
Headphone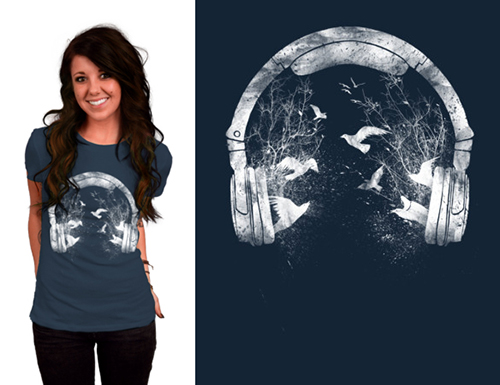 With one's love from music, birds and branches might even grow from it!
Designer: barmalisiRTB
Penguin Headphones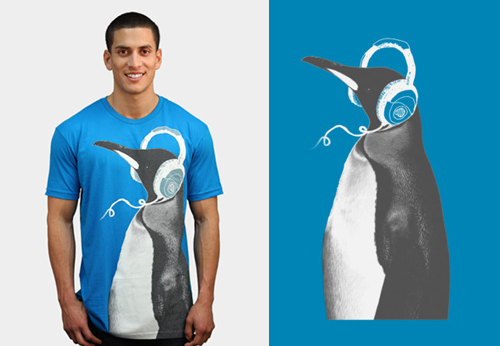 Penguins chillin' while listening to music. This is one perfect way to relax!
Designer: Charlye Real
I want music !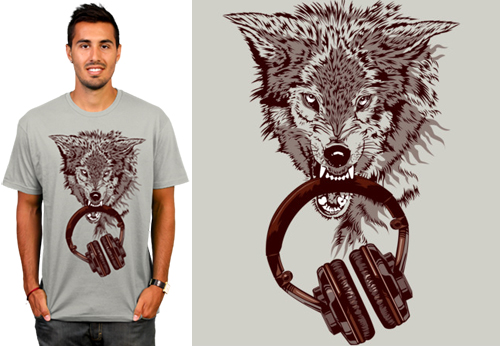 Look who got the headphones now! We can't it because it has that desire to listen to music.
Designer: Leong Jiun Seong
You would admit that the designs you see above were truly creative. Just a headphone. Yah. It is just a headphone but with the creative minds of the designers, a simple headphone became something totally lovely, stunning and attractive. Having a headphone t-shirt print might even make you love your shirt like you have never loved any other tee before! Want more music inspire t-shirts? How about classic cassette tapes?