Music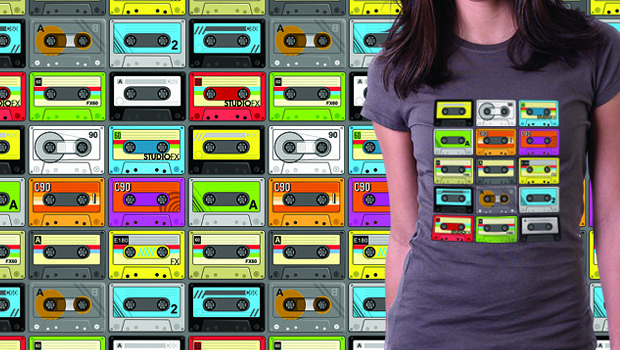 Published on January 8th, 2013 | by WERTEE EDITORIAL
0
Cassette Tapes-Classic Music Makers on T-shirt Prints
Way back in the 90's, people would use cassette tapes to play, record and save audio. It has a 60-minute playing time with two sides. Cassettes are magnetic tape sound format that consists of two miniature spools where magnetically coated plastic tape would pass and wound around. This is what people of the 90's use when they want to play music or record some audio. Even famous artists had their music recorded on cassette tapes. So instead of buying an album in CDs, you'll find albums in compact cassettes. Well, these days, cassette tapes are no longer used or maybe a few people still do. But it became a relevant part of technology and music. Hence, it is never forgotten. As a matter of fact, they became a good subject for design and arts.
That is why we will be featuring t-shirts with artistic cassette tape designs to show you how creative minds made use of cassette tapes as their subject for their designs. These t-shirt prints are not just about creativity but it is also about how people value what we once had years ago. For sure, many of us today have good memories about cassette tapes. So, here are 20 t-shirts with cassette tape designs printed on them:
My Collection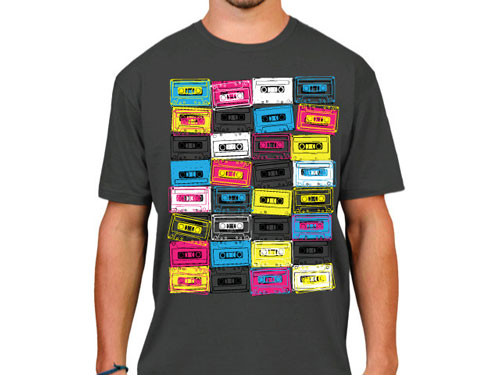 Colorful cassette tapes fill the front print of this shirt achieving a retro feel.
Designer: Spudhead
Analog Audio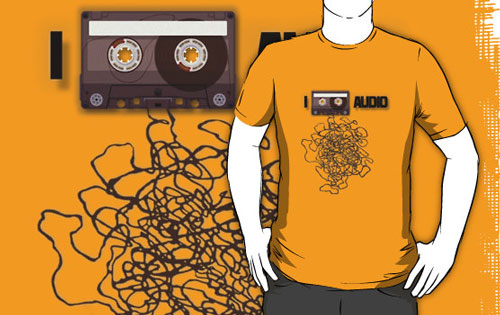 Tapes are scattered for this cassette! But it sure looked good for this shirt.
Designer: Dennis William Gaylor
Boombox Ammunation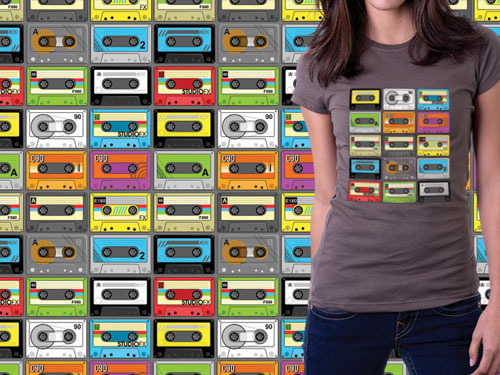 Detailed cassette designs for this lovely shirt!
Designer: Danger Mouth
Soundtrip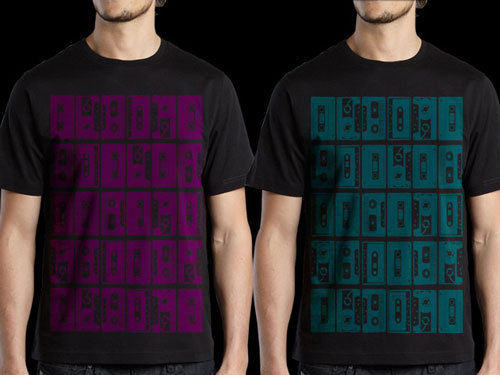 If the previous one has colored designs, this one is monochromatic but still has a great deal of details on it.
Designer: Moncheng
Cassette Shirt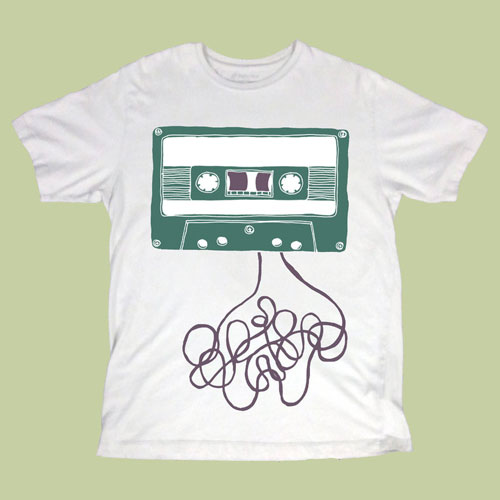 Like a hand drawn cassette but perfectly looked appealing.
Designer: Sofa Spartan
Heart That Plays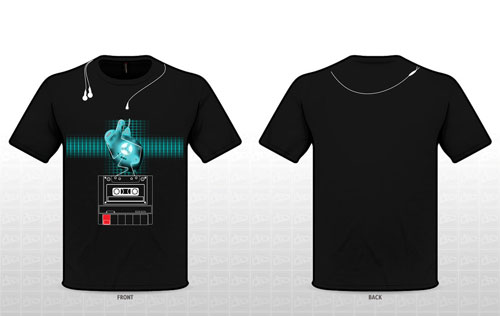 Aside from the cassette design, the headphones sure made a difference.
Designer: Golden Lapis
Musical Storm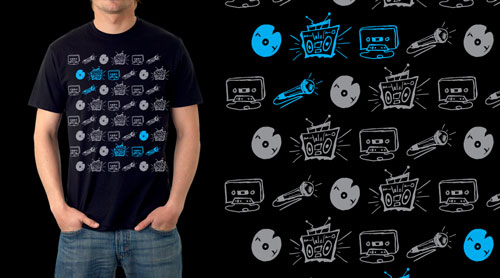 Another hand drawn design with other music stuff like compact discs and microphones.
Designer: Mad-Jackle
My Type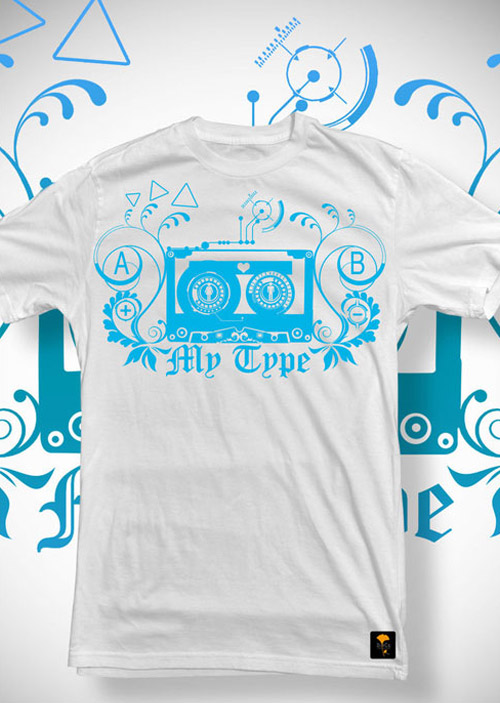 A vector t-shirt design with swirls around the blue cassette tape.
Designer: Ryan Roma
Mix Tape 1.0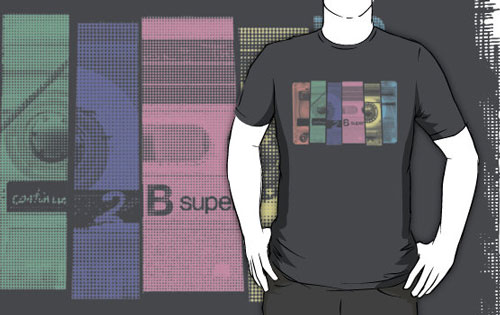 A bit grungy looking in muted colors of different tape parcels combined together.
Designer: Heavy Hand
Toasted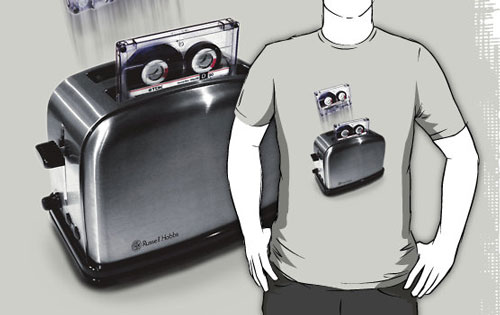 Opps! Bet we got this tape toasted! The owner of this must have loved music so much that he has tape as breakfast instead of loaves of bread.
Designer: SLR Photography
Extinct Sounds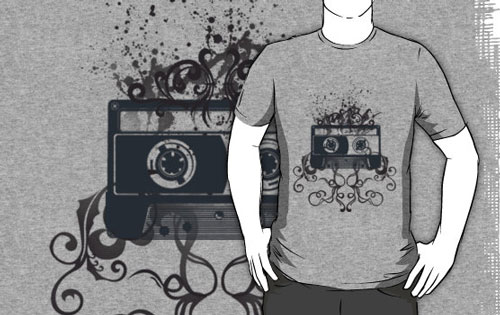 Even in gray tones, this cassette tape design looked good especially with the use of swirls.
Designer: Carrie Jackson Studios
Bob and Cassette Weave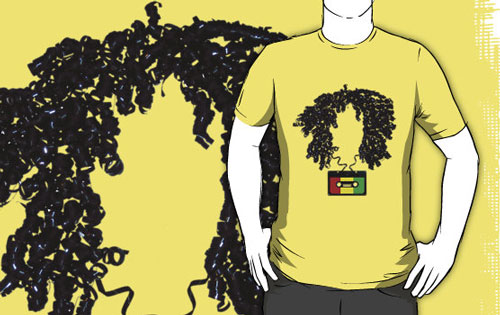 Creatively designed with Bob's hair from the cassette tape. If you are a Bob Marley fan, this one is for you!
Designer: Digsy
Cassettes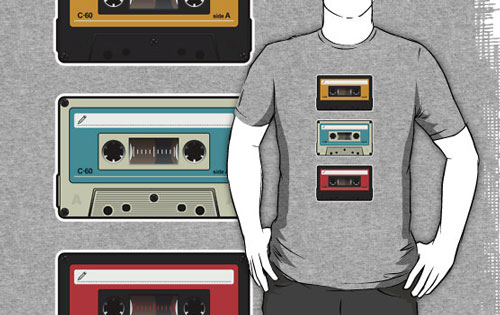 Minimal looking but definitely a good choice for a cassette design shirt.
Designer: Panaromic
Retro Audio Cassette Tapes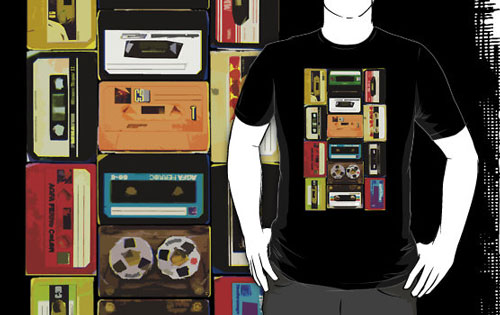 Random cassette tapes arranged in different directions making the t-shirt look like a scrapbook sheet.
Designer: High Design
Back in the Day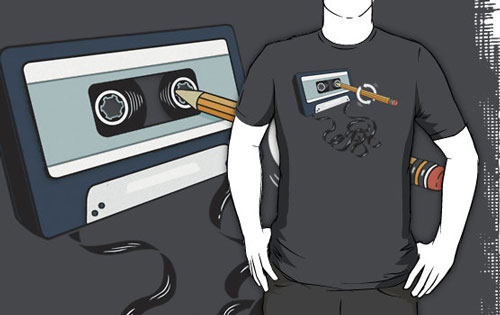 Old school rewinding of a cassette using pencils are seen in this well designed shirt.
Designer: Boots Boots
Exploded Cassette Tape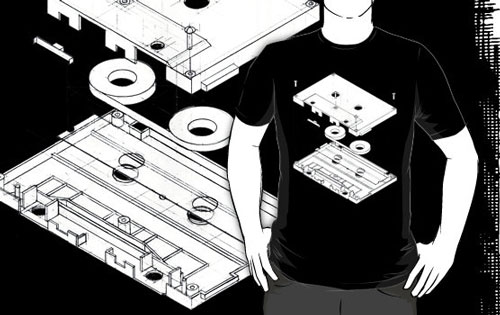 The cassette tape assemblage! Perfectly clear in white print on black t-shirt.
Designer: Revital Naumovsky
I Am Your Father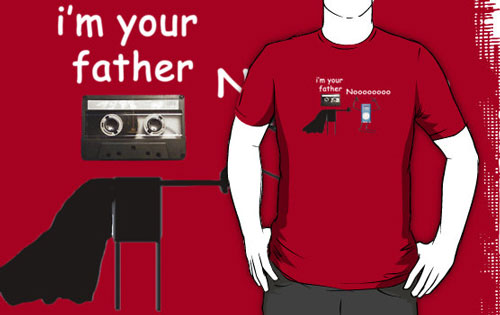 Funny print with the cassette telling an iPod that it is it's "father". Got the point?
Designer: Sector Twenty
Flying Cassette Tape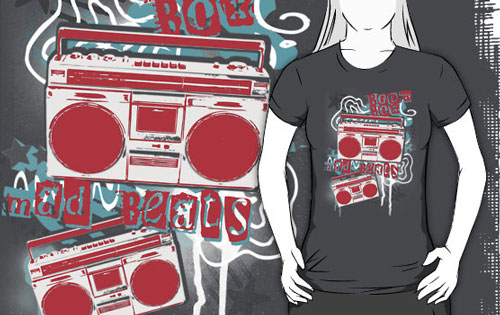 A flying cassette tape in purple might be the t-shirt design you are looking for.
Designer: Designious
Killer IPod Clipart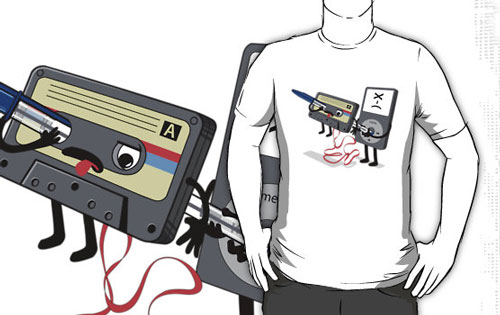 Another funny shirt where the iPod rewinds the cassette with a pen.
Designer: Feelmeflow
Back in my Day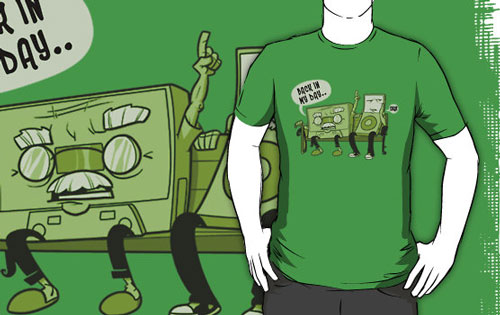 IPod and cassette pair with old looking cassette and a young iPod. The designer sure wants to relay a story of history for this print.
Designer: Vojin Stanic
Pretty creative right? Even cassette tapes could look good on t-shirts. The concepts of the designers are impressive which appears like an attempt to bring this vintage stuff to life. Want a t-shirt with these designs on it? Create one for you now or you can look for one from your favorite t-shirt shops. There are many t-shirts using cassette tapes as designs.