Retro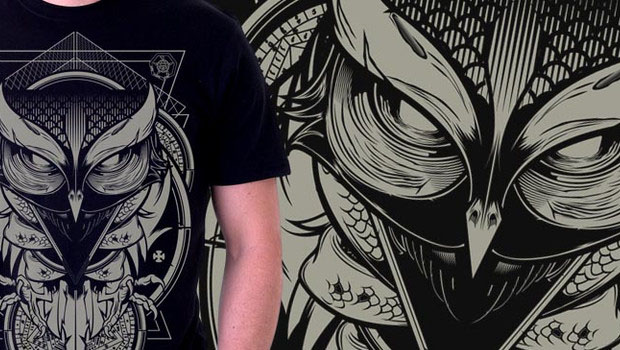 Published on October 18th, 2013 | by WERTEE EDITORIAL
0
Retro Owl T-shirt Designs That'll Make You Hoot
Owls are known as large eyed birds. They stay up during the night and sleep during the day. Despite having big eyes, they can see little when the sunlight is up. They have a better vision when everything is dark that is why they hunt for preys on night time. Being a unique type of bird, owls have captured the attention as well as the hearts of many people and that does not exempt designers and artists. We are certain that you have seen so many artworks and novelty items with owl prints but one famous way of rendering owls aside from the cartoon version are retro owls.
We have gathered various retro owl designs printed on t-shirts. These come in different styles varying from line strokes and colors. But one thing is common for retro owl art is the use of patterns, intricate lines and playful color schemes. If you are an owl lover, you would fave this post and you might even get one of the t-shirts we will feature today. Scroll down and check out what we have for you:
God Owl Dreams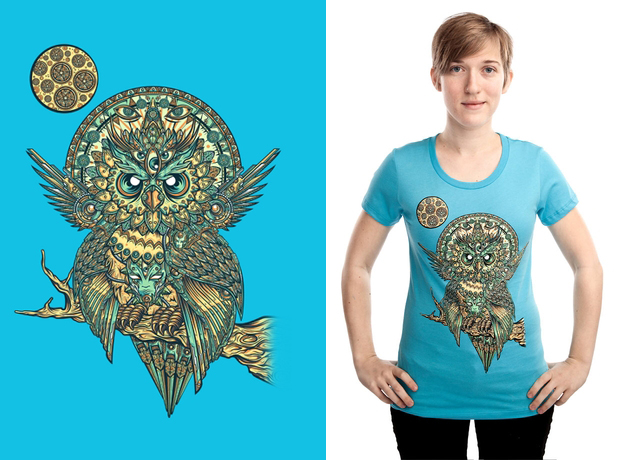 Check out the lovely details of this owl friend of ours. Aside from the great graphics, you can see its combination of colors that made it look totally retro!
Designer: Jml2art
Art Deco Owl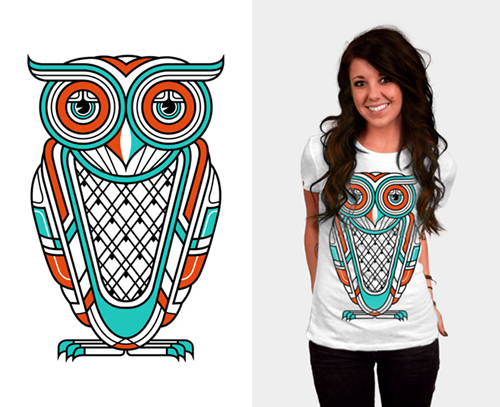 One look at this will really tell you that this one is an art deco print with orange and greens filling some outline in black.
Designer: Ingkong
The Guardian 3d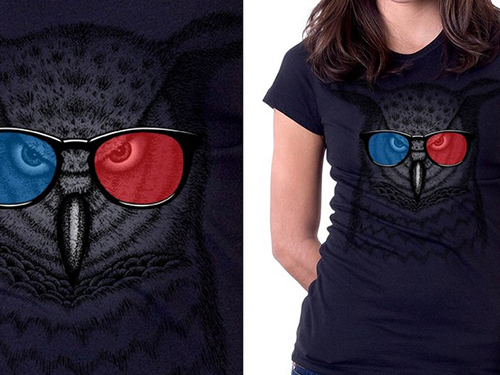 The owl's eyes are on you! Look at how sharp and fierce this owl look.
Designer: Yeoh Guan Hong
Owl Art 2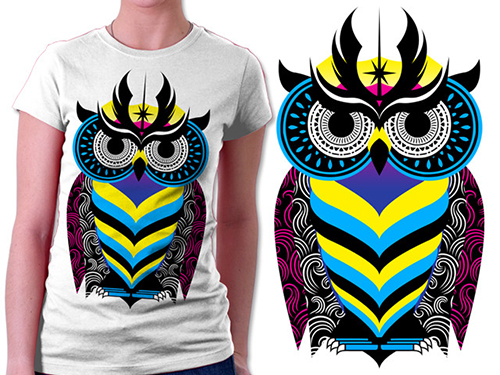 Funky retro owl in bright retro colors were used for this owl art consisting of patterns.
Designer: Rejagalu
Smart Owl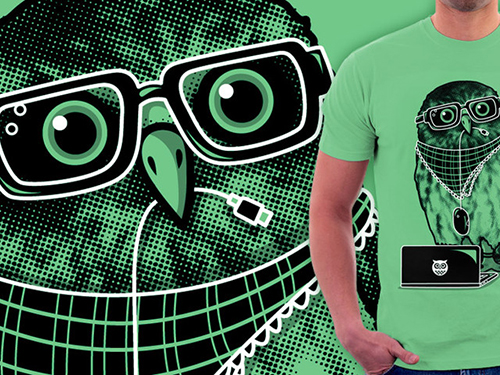 Have you seen an owl with a lappy? If an owl is as smart at this, it would certainly have one!
Designer: Michael Fennen
Modern Hootster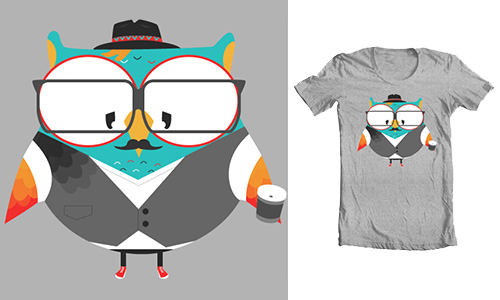 A cute chubby owl with a retro nerdy look!
Designer: Blackstone
Nocturnal America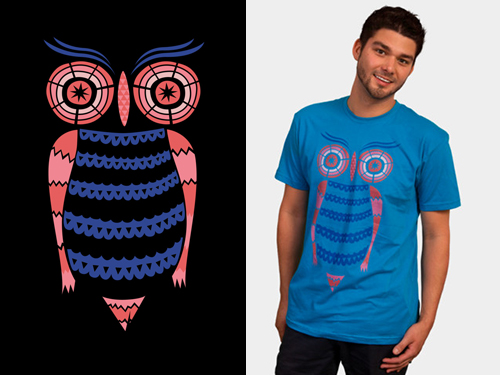 A simple retro owl design in pink and blue. Yah. This is just simple but it does look great!
Designer: Swirvington
Alchemy Owl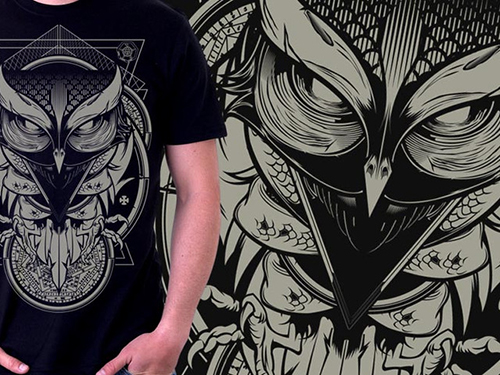 Gray in black print for this owl that looks strong and fierce!
Designer: Hydro74

Owl Art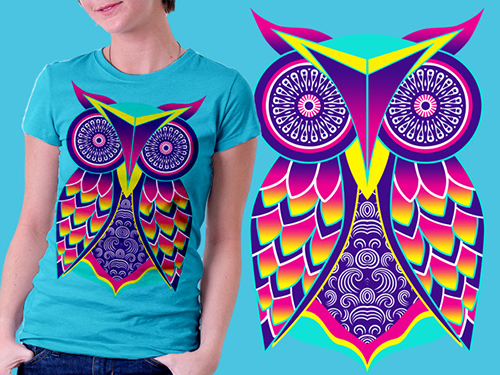 Lively, funky, fun! That is what you can see in this pretty owl print.
Designer: Cling Cling
The Merge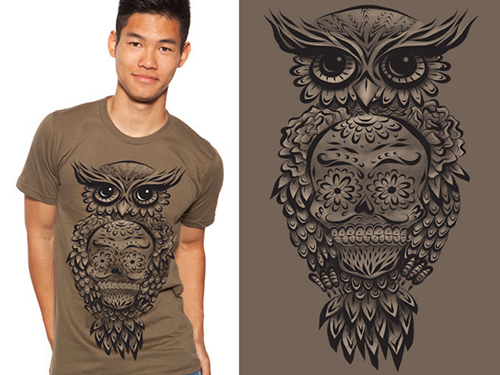 If you are more of a monochromatic lover, this one would fit your taste. But it does look nice minus the bright colors.
Designer: Ainz O
Owl DJ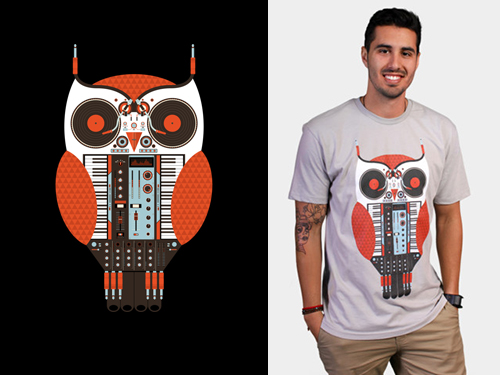 A music lover retro owl with a vintage music maker design in it.
Designer: Exclusive-Ape
Owl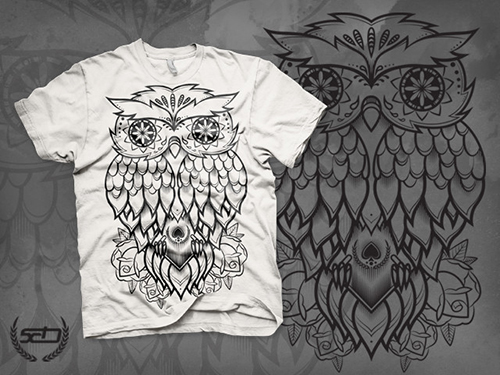 This one has a tattoo like design but it still retained that retro look.
Designer: xod03
Whoo Me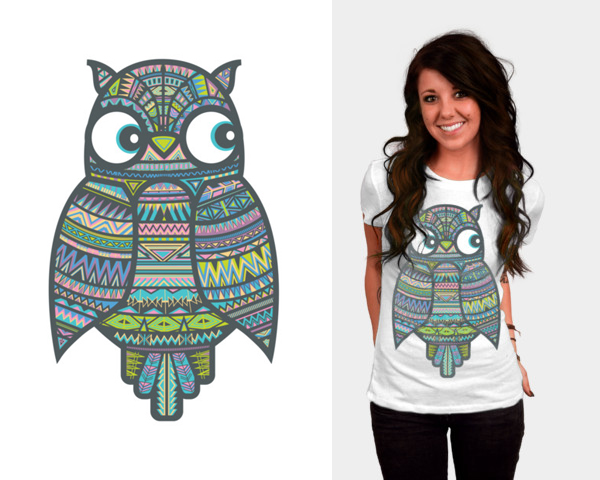 Whoo me? Hoot hoot- the sound of an owl seems like always asking Who! This design has some Aztec touches in its patterns.
Designer: Wotto
Owl Hypnotist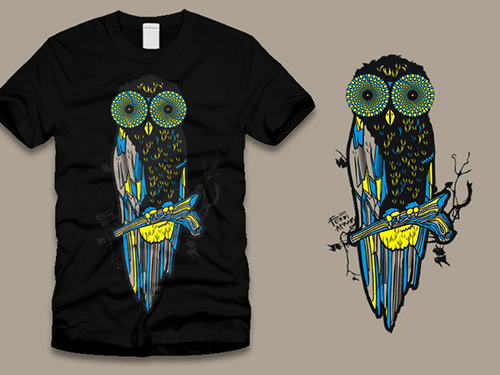 Try staring at the owl's eyes and you will feel like getting dizzy and hypnotized!
Designer: Afrar
Owlbert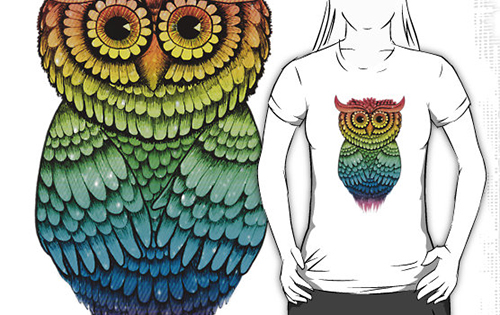 Our feathered friend comes in different colors for this one.
Designer: Skin and Bones
Owls have different species and seeing the designs above seemingly reminds us of that even if these birds are generally called as owls, they still differ in families. But then, if you are not into the real owls and only have fondness with art designs with owls of subjects, today's feature would please you. Now tell us, which t-shirt print do you like most? We will look forward to having you again in Wertee for we have more tees to showcase for you!