Graffiti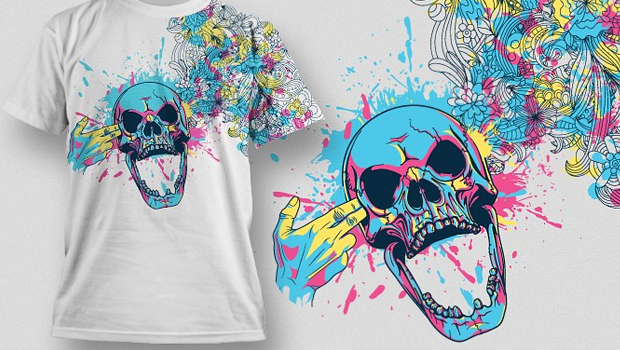 Published on January 3rd, 2013 | by WERTEE EDITORIAL
1
Get Inspired With These Graffiti Art T-shirt Designs
When you hear the word "graffiti", first thing that comes to mind are illicit scribbles of lines and colors on street walls. Graffiti art is a manner of expression using markers and paints done on any surface in public places. Most of them are really seen in streets- buildings, fences, benches or just anywhere graffiti artists can scribble on. But graffiti had become famous despite the disagreement of the authorities. It became one form of art that are used and seen not just on public places but even on t-shirts, caps, sneakers and many other items.
People had loved graffiti art and so it also invaded t-shirt designs. Well, it would come in different form when printed on t-shirts since most are printed digitally. Others still do the graffiti way by directly drawing on the shirts. But with technology, one can come up with better graffiti art prints on t-shirts. Wanna see them? Take a look at Graffiti Art T-shirt Designs below where each designer managed to use different techniques to give their designs a touch of graffiti.
HipidiHop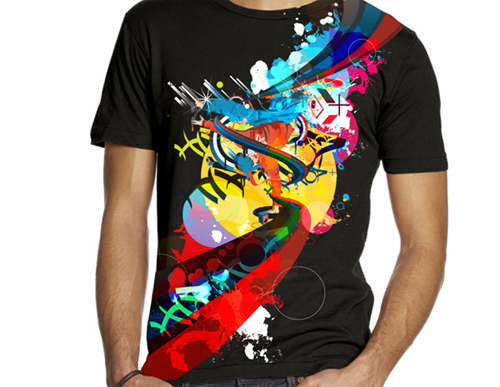 Hiphop graffiti style shirt with dynamic colors mimicking splashes of paint.
Designer: Smirap Designs
Guitar Graffiti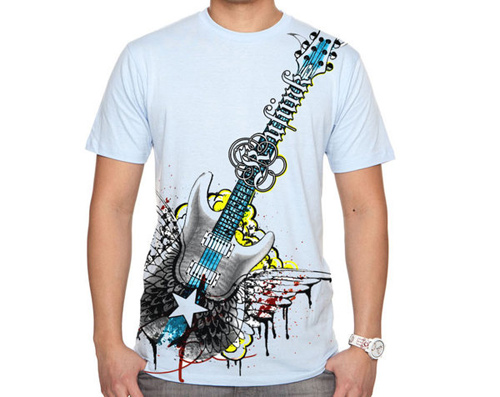 A guitar with graffiti touch to combine two different worlds of art- the art of music and graffiti art.
Designer: Kufiink
VZ Freaky v2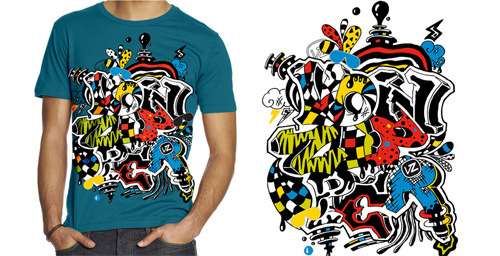 Patterns and colors combined made this graffiti shirt look even more hippy.
Designer: Smirap Designs
T-shirt Design 457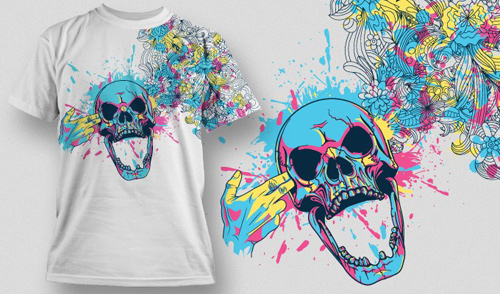 With splashes, swirls and skulls, this design can give you a totally neat graffiti look.
Designer: Designious
Way to Life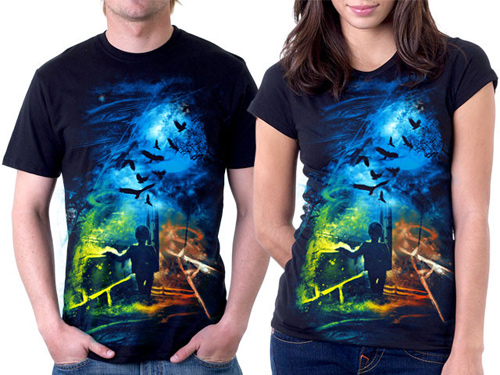 The moon with fluttering black birds certainly give this design a great impact especially with the matching graffiti style art below it.
Designer: Sakshamputtu
I See Graffiti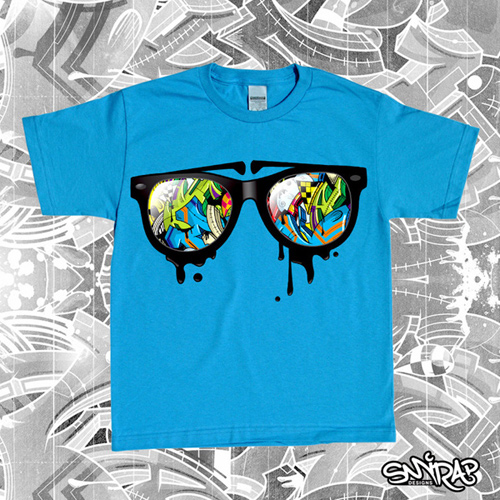 Love graffiti? Well, if you do, you would seem to see graffiti all around you like this one.
Designer: Smirap Designs
Rime Graffiti Art T-shirts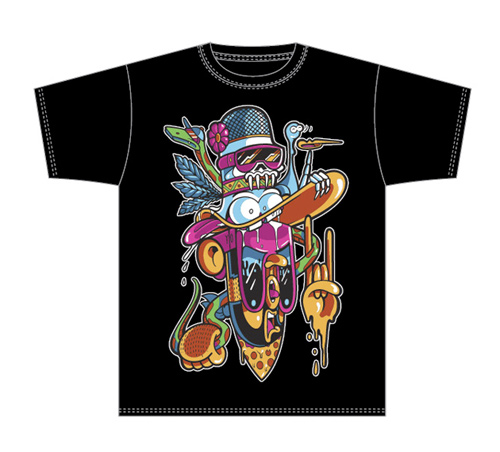 Made a graffiti artist named Rime, a shirt with a colorful naughty looking clown.
Designer: Rime
Splash the Parrot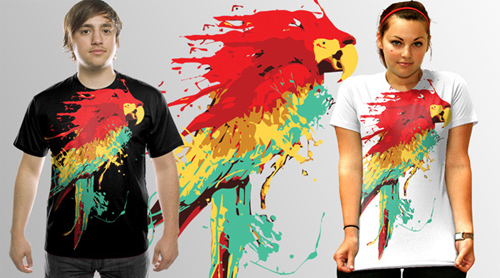 A parrot seemingly created by splashing paint! Very beautiful isn't it?
Designer: Art Bomb
T-shirt Design 510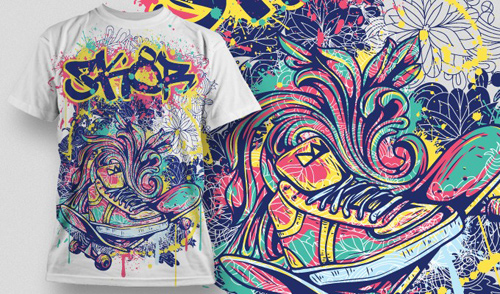 Sneakers in graffiti art with splashes of colorful paints and wavy lines around it.
Designer: Designious
Coastal Concepts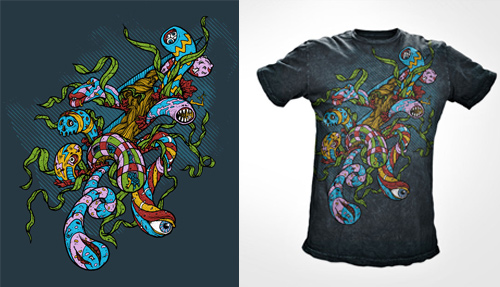 A wild and imaginative design with much details on it. It has a graffiti touch in its use of lines and colors.
Designer: Jeff Finley
T-shirt Design 174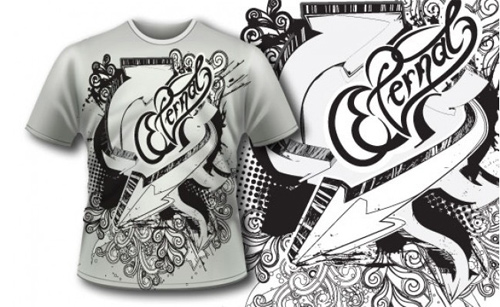 Even in black and white, graffiti sure looks good!
Designer: Designious
Monster in Town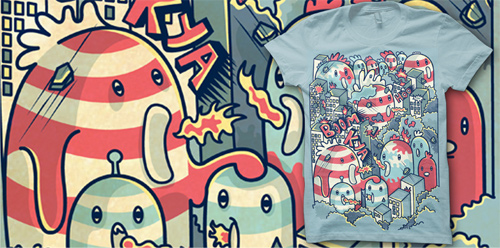 These monsters look cute in graffiti art and retro colors.
Designer: Kakukaku
Headshot Black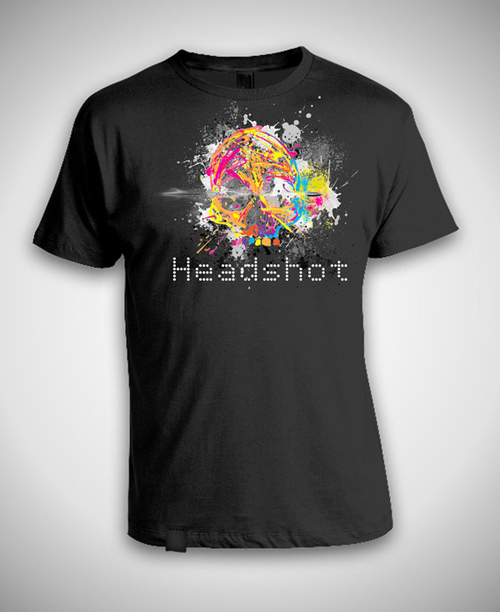 A skull getting a headshot bursting with different colors.
Designer: Bikramhasa Pencil
T-shirt Design 453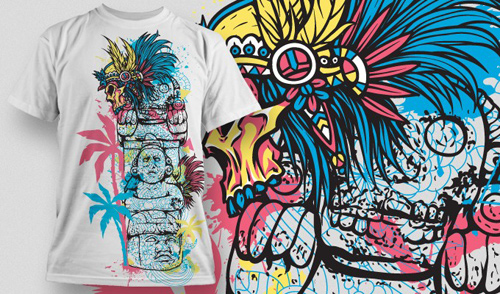 Ethnic and tribal design with graffiti touches of colors, lines and swirls.
Designer: Designious
T-shirt Design 430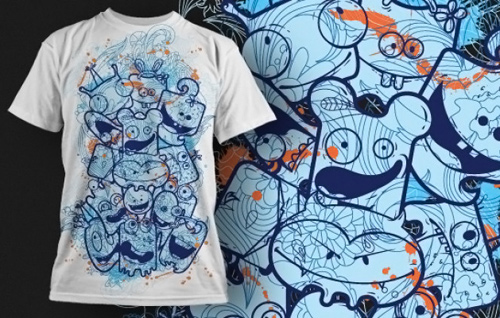 Creative and artistic design of monsters in graffiti art.
Designer: Designious
Graffiti art looks good not just on the streets but even on shirts! It is indeed amazing how the designers were able to incorporate touches of paint, spray, splatters and other graffiti themes into the above t-shirt designs. No wonder that graffiti shirts are one of the most loved designs by both males and females due to the grandeur of creativity and artistry it conveys.