Illustration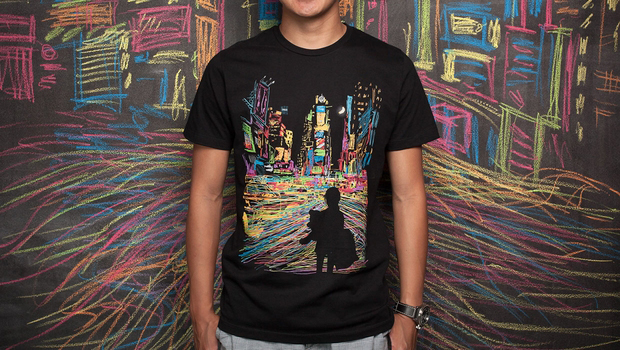 Published on October 13th, 2013 | by WERTEE EDITORIAL
0
Busy Cities and Tall Buildings on T-shirt Prints
The city- no matter how busy it is- is a beautiful spot. You might have seen various photos of the city and you will be amazed by how lovely it is especially during the night. The lights, tall buildings and busy streets could look great in pictures especially if it was taken with technique. Cityscapes and buildings are good subjects for design because of its lights and all the other city elements.
So today, we will give you a list of t-shirt design inspirations showing cityscapes and buildings. You will be awed on how the designer added artistic touches to their work and how they successfully incorporated stories behind it. Some of them even have deep meanings which can be deciphered once you take a glimpse of it. Check on the collection below:
Dream Patrol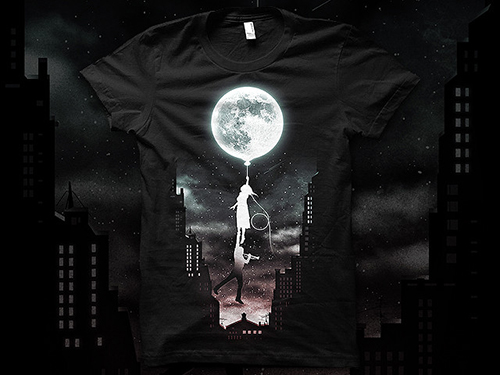 Fly high with your dreams while exploring the city- this could be the message of this t-shirt print.
Designer: Muttley
The City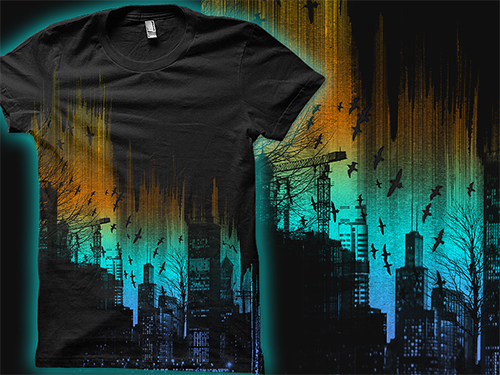 An artistic presentation of the a cityscape with flying birds and vertical brushes of colors.
Designer: Ingkong
When it Rains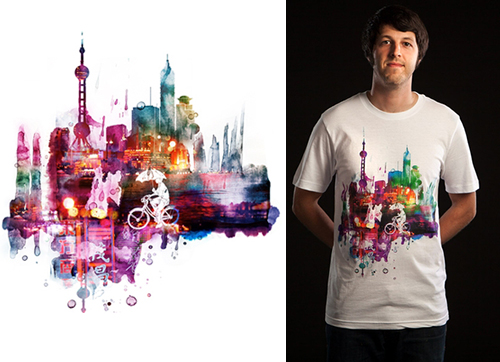 This one is like playing with paint and colors. But it turned out so lovely!
Designer: Yeoh Guan Hong
Sunset City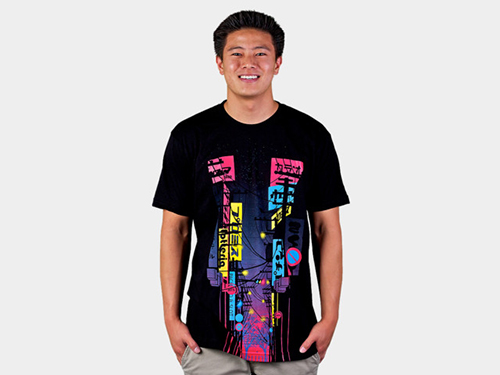 Check out the use of colors in this design which really depicts a busy city scenario with hanging cables and billboards.
Designer: Rejagalu
Fallen Industry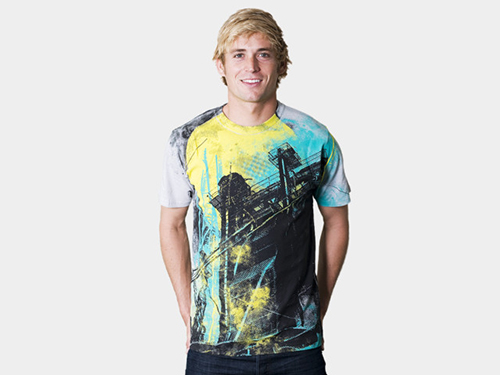 An abstract approach for a city with the use of greens and yellows making it appear lively.
Designer: Michael Fennen
Need More Space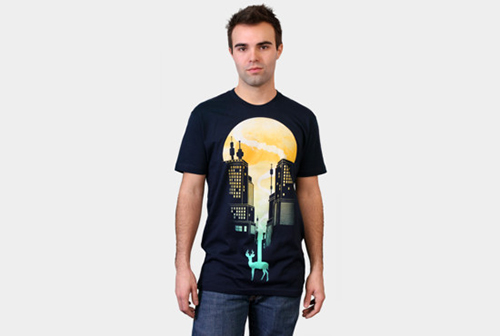 A clean t-shirt design featuring the moon and the tall urban buildings.
Designer: Blackstone
Great Encounter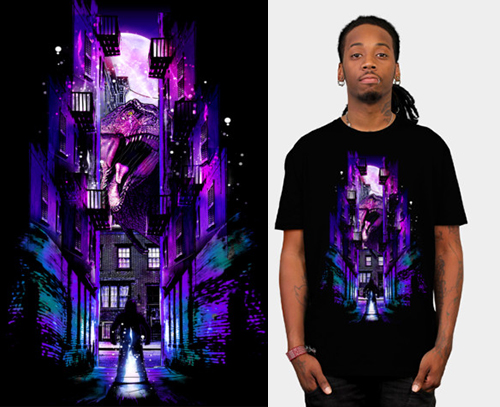 A design full of life with the encounter of two beings in the middle of the city.
Designer: Raymond Escarpe
Creative Cityscape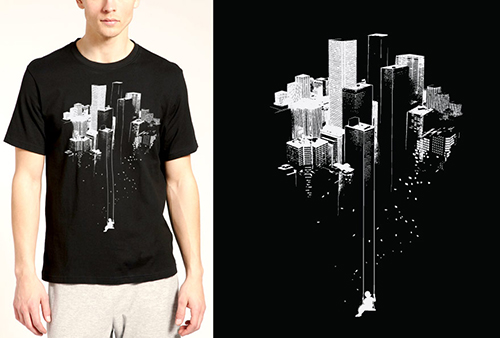 White in black print is love. This design is simple but it conveys a message with a little kid swinging below it.
Designer: Concrete Rocket
We Come In Colors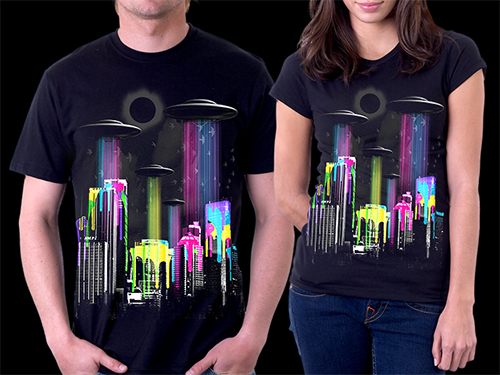 It is alien invasion! They are taking away the colors from the city!
Designer: Ingkong
Solitary Dream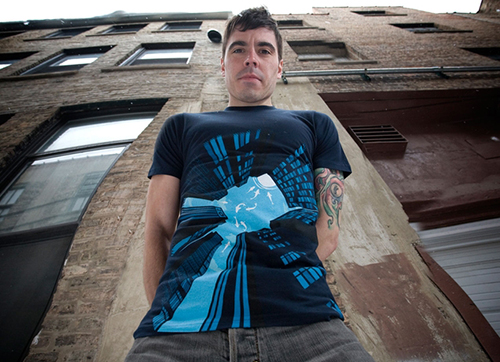 This is indeed a dream because it would be impossible to see whales on the sky.
Designer: Radiomode
Against The Moon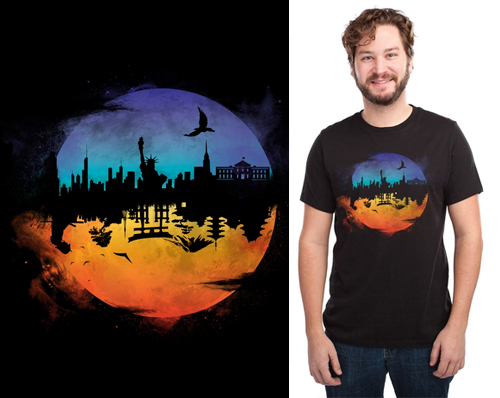 This design was made for Japan during the tsunami. It is made for a cause and it sure looked good too.
Designer: Diego Machucabr
Dystopia Womens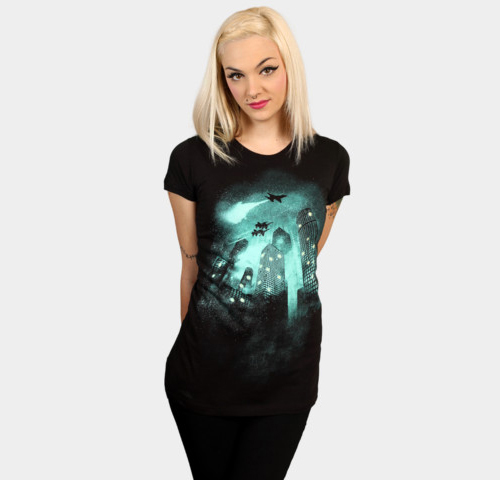 City lights are seen here with a bit of grungy touch.
Designer: Pinkstorm
The City That Never Sleeps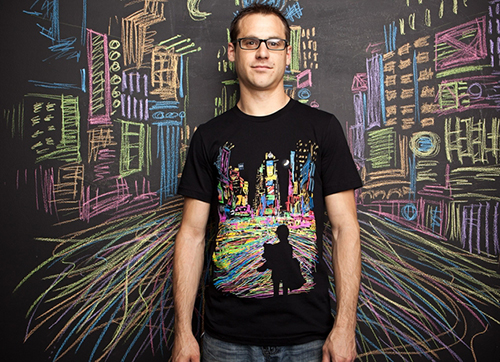 An artistic work which appears like a drawing using chalk. The colors and strokes in it create lovely details.
Designer: Dina Prasetyawan
Skyline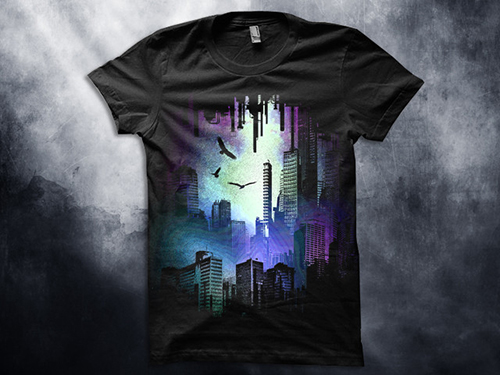 Black with blue, green and violet shades look beautiful while retaining its strong visual impact.
Designer: Raymond Escarpe
Iridescence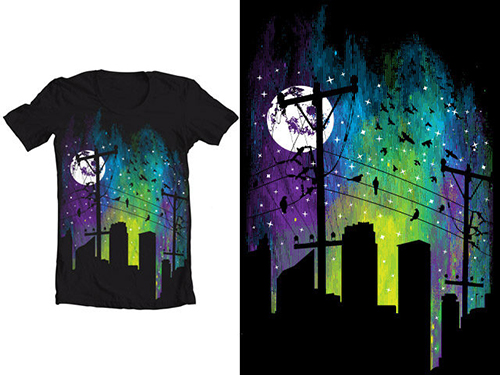 This one uses the same colors as the previous one but there are lesser building details here.
Designer: Daletheskater
Paint The Reality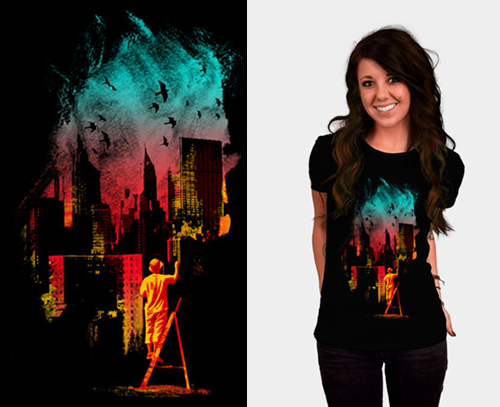 Painting a city on a black shirt. The details of this print and the combination of colors is totally awesome.
Designer: Ingkong
Night in the City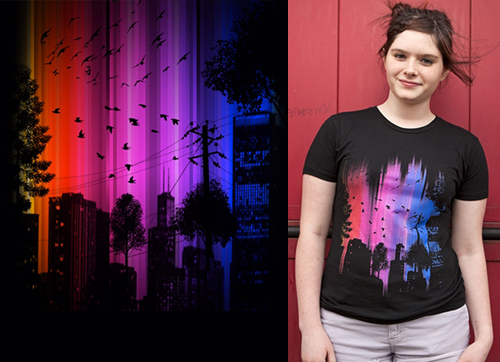 A night in the city is as colorful as this!
Designer: Ingkong
Still Rising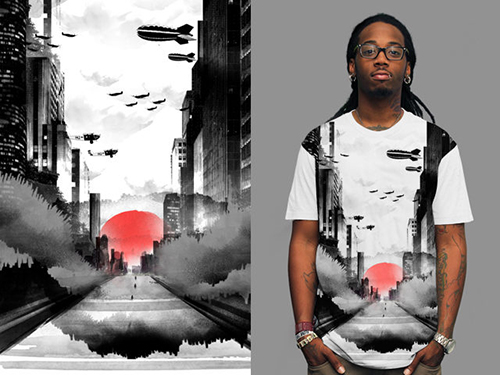 We think that this is another t-shirt design for Japan because of the red sun and its title that the sun is still rising despite what happened.
Designer: Dan Elijah Fajardo
I Want My Blue Sky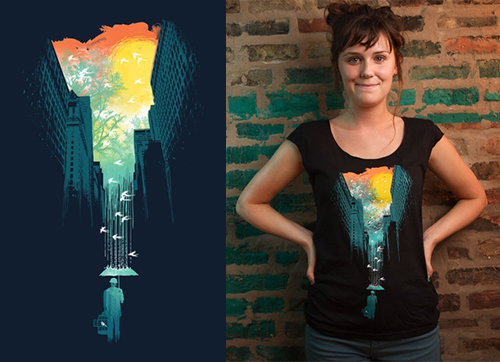 Another design with colors red and yellow but this time it has touches of green.
Designer: Budi Satria Kwan
Sky Aperture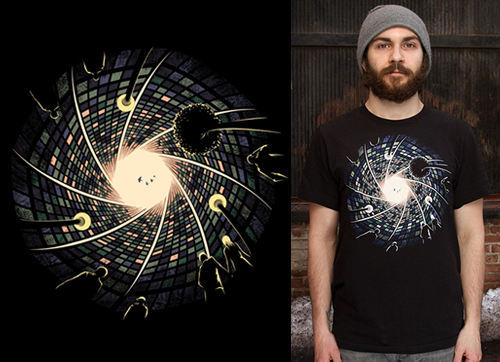 Buildings swirl to the center like a camera's aperture.
Designer: Tang Yau Hoong
Cityscapes and buildings can also look beautiful in t-shirt print like what you have seen in the above collection. The designers sure did a great job in making the designs look very creative and totally artistic. Men and other cityscape lovers will surely be glad to take a glimpse of this collection. More to come here in Wertee!