Illustration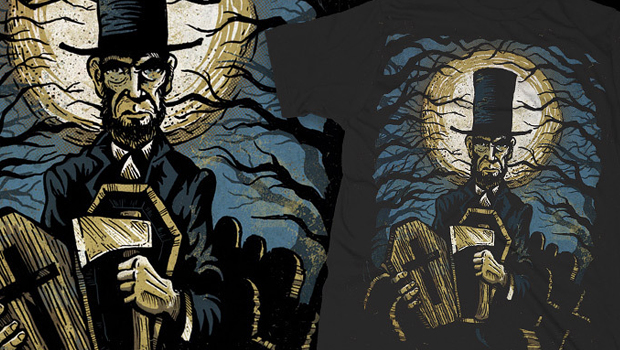 Published on March 15th, 2013 | by WERTEE EDITORIAL
0
Remembering Abraham Lincoln in T-shirt Designs
Everyone knows Abraham Lincoln since he is one of the successful Presidents of the United States of America. There are even so many books and movies about him. The recent Lincoln movie directed by Steven Spielberg received numerous awards and also got the most number of nominations in the Oscars. But if we think of it, what made the movie glorious are not just the actors and all the other people behind it but it is the story of Lincoln's life.
We cannot doubt it that Lincoln's story is interesting and inspiring at the same time. Because of Lincoln's fame, it is not just movies that featured him but you can see him in various art works including t-shirt prints. So, today, we will show you t-shirt designs showing Abraham Lincoln. Check on how the artists creatively added twists to it.
Art in the Age Lincoln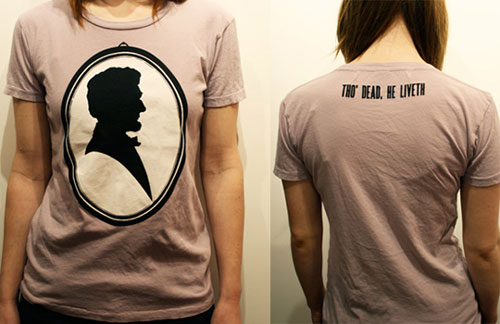 Designed in a vintage manner with merely the silhouette of Lincoln showing. But despite its simplicity, this design is no doubt beautiful.
Designer: Curated Mag
Well-armed Abraham Lincoln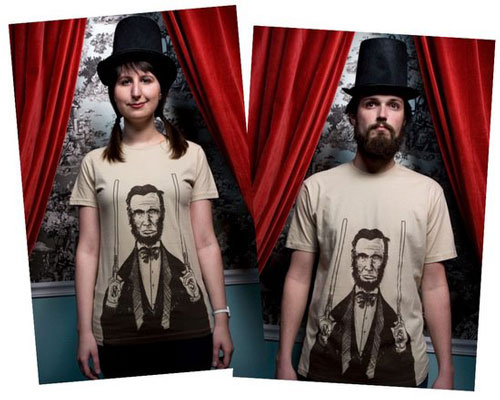 With two guns on the hands, Lincoln is surely well-armed. But aside from those on his hands, this entire look of this print is simply amazing.
Designer: Joe Carr
Abraham Lincosmic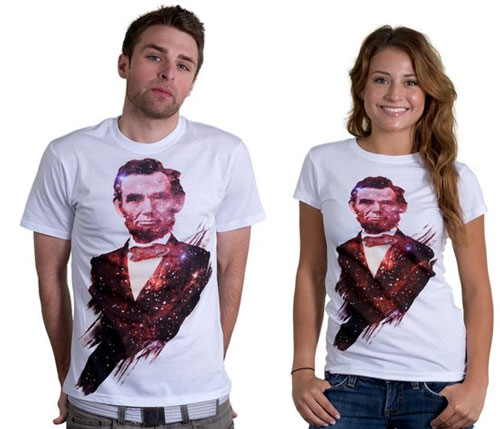 A t-shirt design of Lincoln that is cosmic with the glittery and shiny stars all around him. It's like Lincoln's face was printed in the universe.
Designer: Ejiboo
Abe Lincoln Quote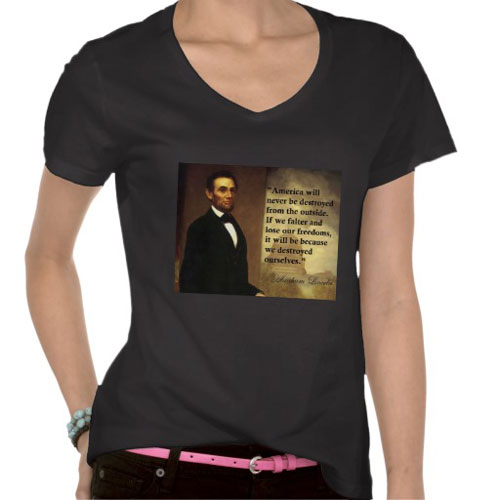 Like a postcard printed on the t-shirt quoting Lincoln's words.
Designer: American History
American Scratches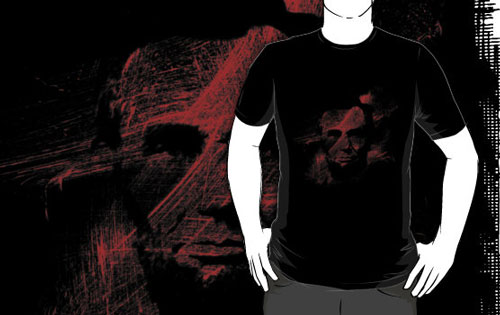 Creatively done with scratches to complete Lincoln's face in red color.
Designer: Lollyjolie
Abes Night In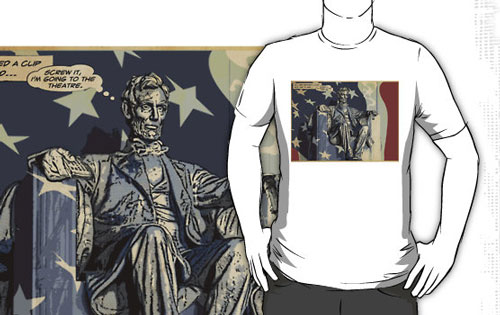 Comic style showing this great man in one with the American Flag.
Designer: Porklark
Finger Lincoln Good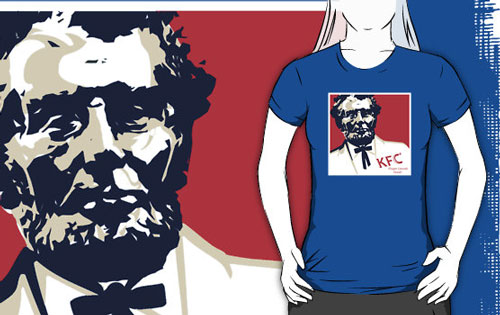 Oh! Who would have thought that Lincoln can be integrated into the famous KFC logo? Just one of the few humorous t-shirt designs.
Designer: Robin Brown
Abraham Lincoln – Zombie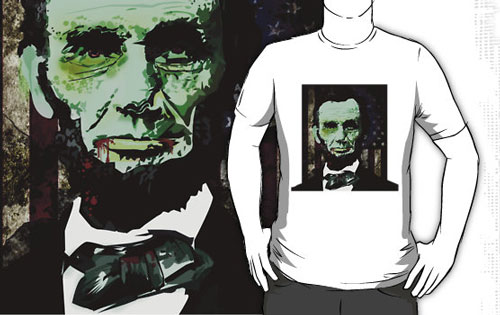 Frankenstein would be jealous if he'll see how Lincoln's zombie version turned out to be.
Designer: Adamz World
Abraham Lincoln for President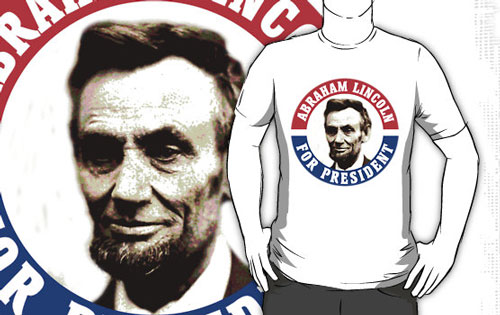 An art that is designed like a campaign t-shirt with Lincoln's face in it.
Designer: Midnite Oil
Pres. Abraham Lincoln (Old Glory)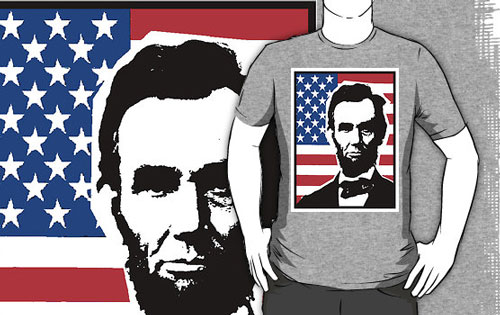 This shows how valuable Lincoln's contribution is to America for he is always associated with its flag.
Designer: Otis Porritt
I Love Abe Lincoln Caricature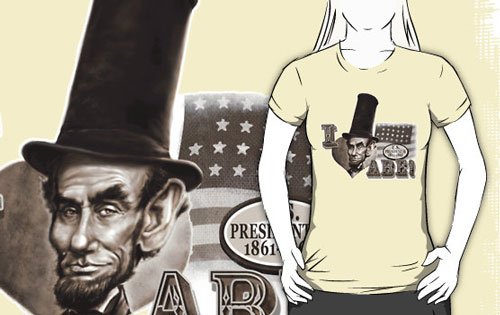 This caricature is well done! Look at how the creator added the lines of Abe's face including how he artistically came up with the entire appearance of the former President.
Designer: Mudge
Studios
Pres. Abraham Lincoln T-shirts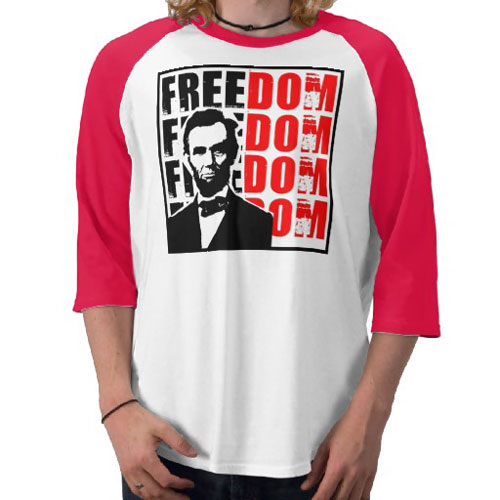 Freedom is one thing that everyone would like to get and that is also something Lincoln gave.
Designer: Griffin Passant
All Seeing Abe Lincoln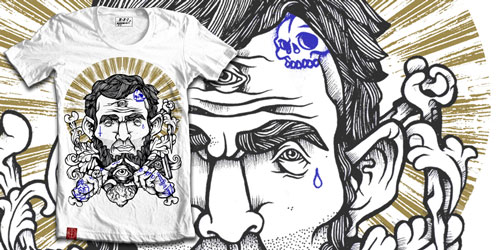 A grunge version of Lincoln with a creative caricature done like a tattoo design.
Designer: Ramone
Abraham Lincoln, Vampire-Zombie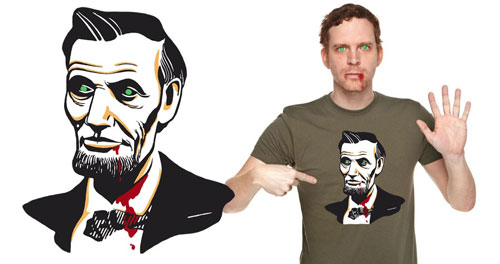 Another Lincoln in zombie mode. This time he is also like a vampire and he looked a lot older here.
Designer: Coell Art
Abe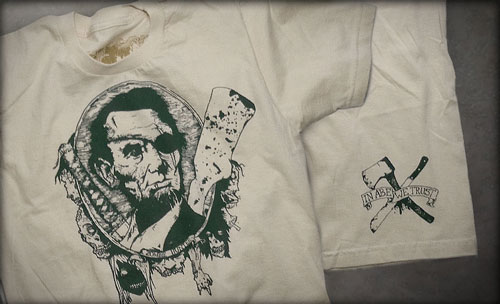 Is this one a pirate? I bet it is with the patch on the eye and the grungy design, no doubt its Pirate Lincoln.
Designer: Jeremy Hanlin
Abraham Lincoln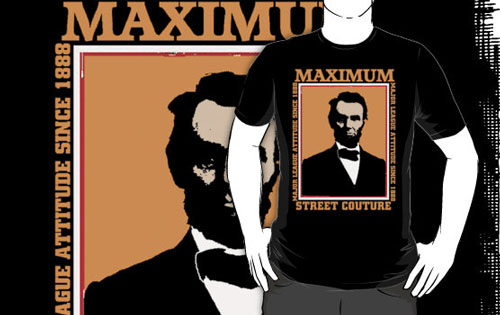 This design is like a stamp framing Lincoln in a rectangle with text around it.
Designer: Otis Porritt
Team Lincoln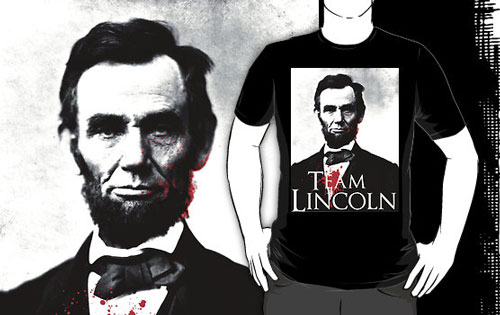 Blood squirts are seen on this t-shirt. Well, maybe I'd like this one minus the blood splatters.
Designer: John Garcia
Aquanet Lincoln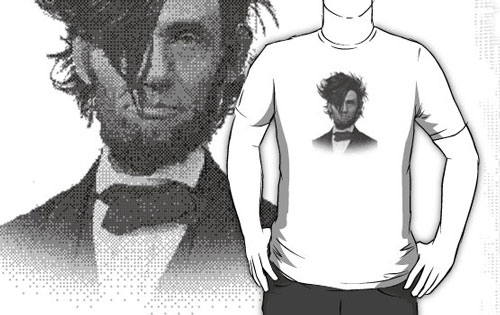 Lincoln has a unique hairstyle here and is also done differently like a print from an old printing machine.
Designer: Dann Matthews
Mr. Lincoln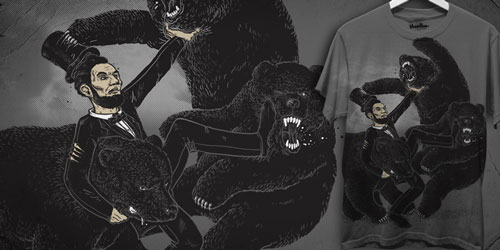 A great man can handle a nation but could he also handle these big black bears?
Designer: Alexmdc
Angry Abe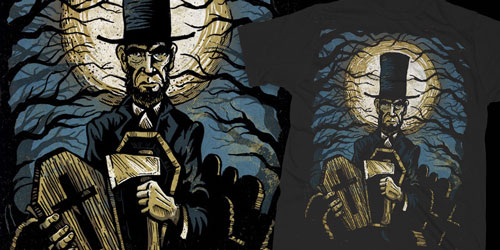 Creepy looking Lincoln. This one seems to be great for Halloween.
Designer: Castle
While collating these designs, what came to my mind is that Lincoln is really famous and loved by the people. You can also notice how creative designers are in making various versions of the former President. Some of them are humorous while others are creepy. Well, if Lincoln was alive, what do you think would he say about all these designs?